Save Time & improve Grade
Just share requirement and get customized Solution.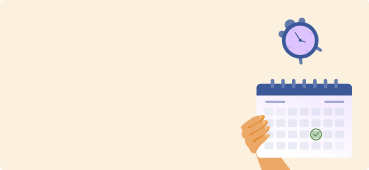 7 Simple Tricks to Maintain a High GPA
Mark
02 July,2015
Just like salary in a job, stock prices in share market or scores in cricket match, a grade point average (GPA) is an indicator of your success in college. Since after graduation your GPA would have the greatest influence on your academic as well as professional careers, you better gear up to maintain your GPA scores (to at least 3.5).
So, how to save your GPA from falling?
Forget about those bookish tips that you have already tried and got no results. Here are few brand new and much easier ways to stay consistent with your GPA grades. Implement these seven tricks in your academic life and save your GPA scores from falling.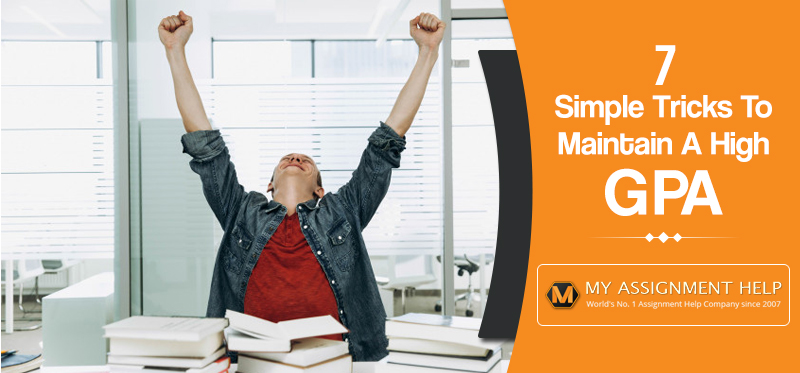 1. Take charge of things
Unlike high school, you will not get everyday reminder about what you need to do. So step up to bat and take responsibility.
Tips to take charge of your college life:
Get a planner, use it every day and tote it around with you.
Put everything that you intend to achieve in the next few days/months, like submission of assignments, attending friend's birthday treat etc.
2. Learn what is in your syllabus
Your syllabus is the road map to your class, so use it wisely.
Tips to dig into your syllabus:
Read it carefully.
Hang it somewhere so that you can refer to it easily.
Underline those lessons that have been discussed already in the class.
3. Go to class
Yes, this is overstated but validated. Even the most conscientious student in high school may be tempted to skip a class. This is true that some boring classes seem to offer you nothing more worthy than what you could do with much lesser effort in the comfort of your bunk in the dorm. But you need to take this journey seriously, show your face in the class and engage in discussion whenever you get a chance.
Tips to attend regular classes:
Write down goals that you want to achieve by attending the classes. This will motivate you to ask question in the class.
Mention what you have learned from a class you have attended. It is a good way to stay motivated.
If you are a night owl and sleep late, don't opt for the 5 am class.
4. Mention dates in your notes
Sometimes it is very difficult to find something from your notebook that consists of numbers, scribbles and diagrams.
Tips to mark your notes with date:
If you want to refer to the notes in your needed moments, consider putting dates on your notes on top right hand corner of each page.
Add the date for each class. This is a quick way to reference through your notes; what you are looking for.
5. Keep on checking your past results
Hold on to your past quizzes and exams. This will help you to re-examine the questions you failed to answer and revisit those sections in your textbook that have the correct answers.
Tips to prepare yourself for missed questions:
Maintain a file consisting of your previous papers. You can arrange it in alphabetical order or subject-wise. This way, it will be easier for you to find.
One at a time. Do not rush with it. Complete re-examining one paper and prepare yourself to answer those missed questions first.
6. Know when to call it a day
If there is a circumstance that restrains from you getting good grades, you need to think about taking the next step (which means leaving). If there is a personal issue jeopardizing your success in a class, you should think about withdrawing from it.
Tips to know when is the time to quit:
Some universities have a time frame within which you can drop a class at any point, and no one will notice.
If you are having dreadful feelings after joining the class, take actions and drop it.
7. Minimize your distractions
Students are easily distracted by phone, Facebook, music and television. It is wise that you remove these potential distractions from your study area.
Tips to avoid distractions:
Give yourself a goal and do not leave your task until it is done.
Silence your phone, put it away.
If there is too much noise in your dorm, find a silent place (e.g. library, park)
If you follow these tips carefully, you will find the end result in the form of high GPA scores.
Take MyAssignmenthelp.com to achieve higher GPA
MyAssignmenthelp.com is known for providing expert assistance and making the students learn how to write assignments along with step-by-step solution. We make students confident about writing assignments and submitting them within the given time limit.
Our experts always help you understand the basics of writing assignments. You can contact our operation team to convey your requirements to our experts via instant chat system, mail services or on-demand phone calls. Our writing services are always tailored to your specific requirements.
Services we offer:
And all kinds of assignment papers.
In order to get the best assignment help, get in touch with our experts now.
Was this article helpful?