Save Time & improve Grade
Just share requirement and get customized Solution.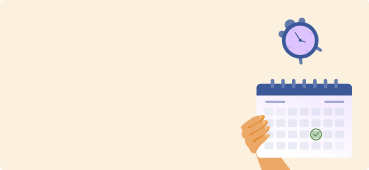 A Study on America's College Dropout Epidemic – Causes and Prevention
Mark
19 November,2016
This news is no more under wraps. American colleges are struggling with "retention rate of students". According to U.S. department of education, 41 percent students who start college this fall won't finish their courses. They are likely to drop midway, with the majority quitting even before the first year.
But doesn't this astoundingly high dropout rate stand in contrast with our popular belief that students go to college with a hope of giving themselves a foundation for a bright future? They seek to enhance their skills and increase the prospects of bagging an ideal job. Higher education is, after all, considered to be a ticket to being financially secured, especially during "recession" or "uncertain times".
Then why this startlingly high dropout rate in U.S. colleges?
In the first instance, most of us will cite the examples of three college dropouts who not only changed their lives but transformed the world too!
College Dropouts Hall of Fame
1. Bill Gates
Meet Harvard's most successful dropout. He entered Harvard in 1973, but eventually left after two years to find Microsoft with childhood friend Paul Allen. The rest is history. For over a decade, he was considered as the wealthiest man alive on this planet. He is still considered among the top three richest people on the earth. His net worth is around $80 billion.
2. Steve Jobs
Can you imagine a world without iPhone, iPod, iPad or MacBook? All these fascinating gadgets wouldn't have existed had Jobs not quit his studies at Reed College after only six months (owing to financial crisis) and took up a job as a video game designer at Atari. He eventually went on to find Apple and changed the landscape of modern culture. At the time of his death, Job's net fortune was valued at $8.3 billion.
3. Mark Zuckerberg
Does he need any introduction? No, I guess! The CEO and Founder of the world's most popular social networking site, Facebook, is also a Harvard dropout. Zuckerberg is considered as the world's No. 1 web entrepreneur. According to Forbes, he is the youngest billionaire with a net worth of $35 Billion (and still growing).
Colleges Rarely Teach Life Skills?
So now for the obvious fact: Bill Gates, Steve Jobs and Mark Zuckerberg are all famous and wealthy American college dropouts. This proves if colleges were the only place to acquire professional skills, then perhaps these three glorious personalities would have never achieved anything.
We beg to differ! A BIG NO!
There is a common link between these three American icons. Of course, we are not talking about the "college dropout" connection; rather events or life changing activities inside the college!
1. Gates returned to Harvard in 2007, more than 30 years after he had dropped out, to receive his doctorate degree; albeit an honorary one. Gates famously quipped on the occasion, addressing the students: "I am a bad influence. That is why I have been invited to speak at your graduation. Had I been invited at your orientation, half of you might not have been here!" Gates, in a sense, acknowledged that dropping out was not the best thing to do and harped on the importance of completing the course and acquiring the final degree.
2. Job's brief academic tenure was not for naught. It is not at all true that college life didn't teach him anything. In his Stanford University commencement speech in 2005, Jobs credited his calligraphy class at Reeds College for providing him the base for typography used in his first Mac. So, in his words, he picked up professional skills during college lessons only.
3. Zuckerberg had initially launched Facebook for his Harvard mates. It was in his college dormitory only that he envisioned and created this revolutionary social networking site. Soon it spread to all the Ivies and rest of the colleges across USA. In short, we can rather say, had Zuckerberg not enrolled himself in Harvard, Facebook would have never seen the light of the day!
These three college dropouts have themselves bust the myth that you don't need to go to college for being successful. And even if you go, you don't have to complete graduation to make it big.
No prudent person would let go of his/her final degree. College life is all about developing your abilities and employability skills. The more time you invest in honing your skills to excel in your craftsmanship, the more favorable it will be for you in the professional sphere.
So, the question still remains unanswered: Why do U.S. students drop out of colleges then?
Not Gone for Long – The 'Dropout' Class
We need to relate it to factors like financial concerns, lack of motivation, coursework stress, and of course, time constraints, more so if the student is working part-time. It is not only about academic issues, but happenings outside classrooms that derail the students. Attending a private college for four years means a total cost of $250,000; it's lesser in a flagship state university, but still comes to around $100,000. Attending a college thus poses an insurmountable financial burden on an average American. Students can no longer pay the total fees depending on their parents. They need to engage in side jobs.
The higher study courses, thus, comprises majorly of adult learners who need to balance work, academic and personal commitments. They fail miserably and the only way out for them is to quit college. However, it is alarming to know that among these dropouts, there are many who have borrowed money for their education. They ultimately miss the boat to getting full-time job or permanent employment owing to lack of degree, and are unable to pay their loans.
And for those rare college students who are not engaged in part-time works, they leave because they have trouble fitting in, adjusting to the new environment or finding their niches and connecting to the fellow students socially. Research reveals that 60 percent of the first year students in U.S. are emotionally not prepared for college life. They produce poor academic performance, start getting depressed, and end up consuming alcohol and drugs. Eventually, they describe their college experience as terrible/disaster, pointing out to the fact that social media and television had made college life look very easy and more fun than it actually turned out to be.
This apart, a study conducted by National Survey on Student Engagement identifies more than 150 different factors that influence the chances of a student dropping out from college during the first semester itself. Among them gender, ethnicity and lack of preparation for college top the chart.
• Only 43 percent males continue after first year in comparison to woman
• Only 39 percent of Native Americans complete their college Degree
• Over 25,000 students every year fail in the state university exams in the first year. The percentage of students who fail in the private colleges depend on the attending college. For instance, at University of Southern California, the first year failure stands at 4 percent only; whereas at University of Phoenix, it is 80 percent. These failed candidates eventually drop out as they are not "academically prepared" to attend college.
But all said and done, it's undoubtedly the lack of finance which tops the chart for the huge number of dropouts in American colleges. The exorbitant college fee proves to be an insurmountable obstacle for middle-income Americans seeking to get higher education. College education has become the proverbial albatross around the neck of the American youth.
Still, we cannot deny that college graduates definitely stand a better chance of getting employment and making more money than non-graduates. Besides, a study published by the Hamilton Project at Brookings Institution reveals a startling fact which calls for urgent democratization of education in U.S. Inequities in education are affecting economic and social mobility, resulting in rising income inequality. Consequences can be drastic, leading to volatile economy in U.S.
So what can the American colleges do to prevent this situation?
Holistic Advising and Virtual Classrooms - Far is Near
The Organization for Economic Cooperation and Development (OECD) estimates that every year, the federal, state and municipal governments in U.S. spend more than $9200 on each college student. But they make a profit of $231,000 on each American graduate through higher income taxes. If the governments provide more subsidies in college education sector, the increased financial aid can boost the odds of retaining a student for the full term in college.
However, the moment it is done, chances are that a section of educationists may denounce it, claiming it to be a "bonus" for college students; unfair towards those who are not even getting a chance to complete elementary education due to financial crunch. This move could then be described as "passing on the riches to the well off." Another outcome of this subsidy could be serious financial implications on the government coffers. Some students wouldn't graduate even after getting this financial aid.
So, how about a lower-priced, less competitive college?
A joint study conducted by professors at University of Virginia and Stanford University reveals that providing students low income background students with personalized information about multiple colleges can cost as low as $6 to $7 only. At such a nominal price, the acceptance rate of such students can go really high at their ideal colleges.
To facilitate this, the authorities must first understand the student experience holistically. This way, they can provide the aspiring students with the tools and data to make an informed decision and act effectively. The key impediment for the college freshmen is dearth of clear direction. Holistic advising coupled with technology can help the students to decide on majors and various different degree requirements.
Holistic learning can also go a long way in curbing the dropouts!
How?
Students and professors can come closer on a virtual platform despite the physical distance between them. Digital education or e-learning techniques can be used effectively to enable students to manage their part-time work and attend class lectures simultaneously. The colleges can make effective use of calls, emails, mobile and web apps, videos and social media to keep the students informed about the lessons taught during class lectures. These avenues could be further channelized to hold one-to-one interaction with the students and take care of their customized needs. Engaging the students through these channels can also indirectly keep them motivated and stay focused towards their studies even while at work.
The web and mobile apps can be further used to upload video tutorials, checklists and FAQs to help students understand how to fill up admission forms, register for classes or exams. This way, students won't need to take off from their side jobs and come all the way to college to enquire the faculty on how to complete the process. One online tutorial video and the process would be completed over a smartphone!
Indiana's Ivy Tech College has already started this pilot project and has witnessed a 25 percent growth in students completing first year. Creating a virtual platform for spreading education can thus go a long way to enable students to acquire their college degrees.
Last, but not to say the least, reconfiguring the college loans by making debt repayments subject to future wages can further check the college dropout rate in U.S.
But is that all? No!
The students themselves need to take a proactive role to complete their full term in colleges.
Advice for Students – Reaching the Finishing Line
If you feel that college life is being too tough to handle and are planning to quit, don't take the drastic step at once! Give yourself some more time and consider the reasons that are making you feel miserable. Try talking to your college counselor or your seniors who have gone through the same perilous journey to survive another year at college.
You can consider the following steps before quitting:
• Plan beforehand for the college years
Research shows that among the dropouts, majority are those who didn't plan out their college years well in advance. Every student needs to consider his strengths and weakness while planning for college. You need to ask yourself:
1. Are you in the right path to acquiring your desired degree?
2. Does your course pertain to your interest area?
3. Can you allocate your time, energy and financial resources better if you have short-term and long-term goals?
In short, you need to focus on what you are seeking to achieve from your college.
• Manage your Time wisely
Irrespective of whether your college is full-time or part-time, you need to manage your time wisely. As mentioned above, plan your activities ahead not just for college but other spheres of life too. Understand your priorities. Let go of the tasks that will take much time of yours, yet fetch little dividends. Focus on activities that will help you achieve your major goals. If you are working, arrange your schedule in a manner that you have enough time for your studies.
• Do socialize
Managing your time wisely doesn't mean that you get cut off from the rest of the world. Do meet friends, peers or seniors, hang around with them as they can support and motivate you when college life becomes too taxing. But choose your companions wisely. Do not allow too much of socializing to take a toll on your studies.
• Try and avoid debts
There are several ways to fund your education other than private loans. Try not to fall into the debt trap. The private loans have high rate of interest. Concerns over future debts can cause you a lot of stress and anxiety, affecting your studies. You should try and bag scholarships available in your college. Meet the college counselors who will provide you with ample information on these scholarships or federal grants.
When your studies become very demanding and you have a number of assignments to complete simultaneously, you can seek external assistance from experts in the form of online tutors. A number of web portals these days cater to the demand of the students for academic assistance and provide all kinds of coursework help. Holistic learning is fast replacing the traditional classroom studies; why deprive yourself of the benefits then?
It will be an exaggeration to say that college life can be extremely tough and it would take Herculean effort to complete the degree. You will be required to show a great deal of persistence, patience, study skills and discipline. Whenever your motivation level drips, try and think about the paybacks that you will enjoy after acquiring the final degree: a sense of achievement, high self-esteem and a successful career.
Our final recommendation: Keep yourself motivated and give it your best shot to avoid becoming a college dropout!
Don't be a Dropout! Make MyAssignmenthelp.com your Study partner and Successfully complete your Full-term in College
Internet resources on classroom lectures and subjects are not rare. Several websites are available these days. But for complete online assignment help solutions, custom essay help and dissertation writing services, you must turn to us. We are USA's No. 1 online assignment help provider, assisting students to write their dissertations, essays and assignments.
Our 24x7 service ensures that you can get writing assistance any time you want. Your assignments are completely researched, written, edited and proofread by our 3000+ PhD experts having specialization in over 100 subjects.
The difference between other service providers and us is that we offer the same services at a lesser price. We offer discounts, our prices are competitive and we promise timely delivery.
Was this article helpful?