Save Time & Excel Academics
Share your requirements & connect with top tutor !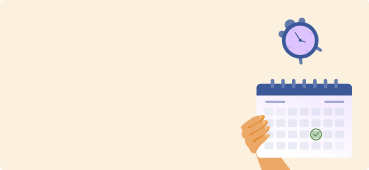 Tell Your Story- How to Write an Autobiography with Helpful Examples
Ruby Walker
08 June,2018
Nothing can be more exciting than writing your own autobiography. The autobiography example available online can show you how much interesting this piece of writing can be. If you think that nothing is interesting about your life, then you are wrong. You never know what aspect of your life can inspire others and can change their lives. This piece of writing is the one, which you will enjoy the most while composing as it is you who will be the hero of the story. So, if you want to know how to proceed with this with useful autobiography example, read this blog.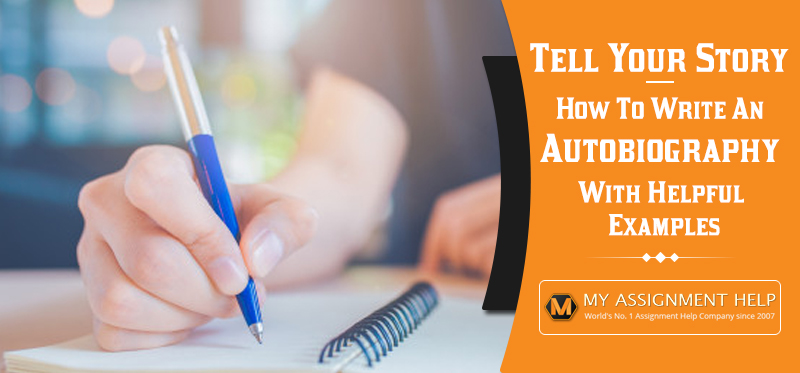 3 things to remember while writing your autobiography
Before starting with the autobiography, you must consider 3 points, which you must follow in your writing.
It must be interesting- It is very obvious that you have to make the autobiography interesting to read. You have to give the readers a reason to read it. Even if you have many fascinating events in your life, you must present it in an interesting way that will grab the attention of the readers. You can write about some personal details that you have never told anyone.
You have to make it rational- You can't write that you have superpowers or you have once fought with 100 men. You must make the autobiography logical, and to do that, you can select a central idea and turn it in a thesis statement, which will tie up all your memories and experiences.
Keep it simple- It is a story, so you must make it easily comprehensible for the readers. Make sure you use very simple language and words that will convey your message easily.
How to start with an autobiography?
Get some idea- By reading the autobiographies of famous people as an autobiography sample can help you to gain some idea about it and you will understand what to include, how to write, what is the autobiography format Some examples of famous autobiography are:
The Story of My Experiments with Truth (the autobiography of Gandhi)
Anne Frank 'The Diary of a Young Girl'
Long Walk to Freedom by Nelson Mandela
Open by Andre Agassi
Dreams from My Father by Barack Obama
Know which format you will follow- An autobiography can be written following many formats. You can utilise any of the following formats while writing about the journey of your life.
Traditional- In this format, the life of a person from the time of his/her birth to the present situation is covered. One example can be Long Walk to Freedom, which is the autobiography of Nelson Mandela.
Memoir- In a memoir, a particular aspect of the person's life is focused on. It can have a theme like religious, historical, philosophical etc. Night by Elie Wiesel is an example of a memoir.
Vignettes- These are short chapters where one particular event in a person's life is described. A complete work or book can consist of a set of vignettes. The following portion of Ernest Hemingway's "A Well-Lighted Cafe" is a great example of a vignette.
"It was very late and everyone had left the cafe except an old man who sat in the shadow the leaves of the tree made against the electric light. In the day time the street was dusty, but at night the dew settled the dust and the old man liked to sit late because he was deaf and now at night it was quiet and he felt the difference. The two waiters inside the cafe knew that the old man was a little drunk, and while he was a good client they knew that if he became too drunk he would leave without paying, so they kept watch on him."
Personal essays or narratives- Here, the focus stays on only a single moment. The experience is described using imagery and dialogue. This is what usually given to the students or can be seen in the blogs or articles posted online. Some ideas for this type can be:
How my friends affected my life
How I learned to drive
My first international trip
Decide on the central theme- Like many exceptional autobiographies, you too can come up with central theme or message that is very important to you. Some common ideas can be: never giving up when faced with difficulties, achieving success etc. You can also use one specific event of your life, which has a huge impact on you, as your central theme. Having a main theme can help you to bring everything together and keep the interest of the readers from the beginning to the end of the autobiography.
Prepare the autobiography outline- As in any other essay, here also, you will have to write an autobiography introduction, few body paragraphs, and a conclusion. You must determine what chief points you want to portray in your autobiography. The following can help you to create your outline:
Introduction- Here, you will be writing about who you are. You will give a short description about yourself. You can also start by mentioning your early life. In the introduction, you can define your theme, or you can tell of certain events or occurrences of your life.
For example, Nelson Mandela began his autobiography with the following lines to given a hint of what lies ahead:
"Apart from life, a strong constitution, and an abiding connection to the Thembu royal house, the only thing my father bestowed upon me at birth was a name, Rolihlala. In Xhosa, Rholihlala literally means "pulling the branch of a tree," but its colloquial meaning more accurately would be "trouble maker." I do not believe that names are destiny or that my father somehow divined my future, but in later years, friends and relatives would ascribe to my birth name the many storms I have both caused and weathered."
Body paragraphs- Here, you can divide your life into segments and write about them in one or more paragraphs. You can begin with your childhood where you can talk about your early life, schooling, family background etc. You should mention the key highlighting moments of that phase of your life, which is a part of your thesis or has helped in bringing the final triumph moment of your life. This will continue beyond school like college and now where you stand. Describe these stages by the above mentioned method, but do not only mention your achievement moments. Analyse your experiences and mention the lows or down moments of your life as well.
Conclusion- In the closing paragraph, you will present the main theme or lesson that your life you want the readers to understand. You can also write what are your opinions on the autobiography and what are the reasons for you to write it.
You can see different autography outline template to get a clear picture of how to create it.
Write it- After the outline is ready, you can go ahead with the writing following the format you have chosen and the framework you have created. Remember the three points mentioned above while composing it. Also, ensure that you work in an organised manner and you make a proper planning and set goals for finishing it. While writing, try to be fully focused on it. This way, you will be able to complete it by the time you wish to do it.
Edit and proofread- Your autobiography cannot reach the highest standard if it is not proofread and edited accurately. So, you have to check your content thoroughly to make sure that there is no mistakes or error in it. And look for scopes where you can better the writing. You can do it manually, and also, take help from tools that can effectively do this work.
Now, these methods can be used for writing both a 600-page autobiography, and a short one of about 4-7 pages which your instructor can give you to write. You can search for short autobiography examples if you are still confused about writing it.
By writing your autobiography, you can reflect back on your life by delving deep into it, and the whole process can turn out to be quite enjoyable for you. By following few steps and learning the right method, you can too become able to turn up a winning autobiography. So, start working on it as it can turn into a treasured item for your family and the upcoming generation.
Looking for an Autobiography Example that can help you to write your own? MyAssignmenthelp.com is the Perfect Place to Find It!
Having trouble writing your autobiography? We, at MyAssignmenthelp.com, have the perfect solution for you. Our high-quality autobiography examples can provide you with a great outline, as well as, ideas to compose an excellent autobiography.
Our experts can give you the best assistance and all the necessary guides for writing an autobiography about yourself. How many scores you will receive in it will depend completely on how you present it, and for that, it must be written using impeccable language. The highly talented writers have all the necessary skills to produce superior-quality content.
If you don't have confidence in your writing, you can ask our autobiography writers to compose one for you which can get you higher grades. You will just have to give us all the details and information that you want to include in the paper, along with the instructions provided by your professor.
Apart from autobiography essays, we also provide help for writing all sorts of essays:
Cause and effect
Argumentative
Persuasive
Descriptive
The above list presents just some of the types that we have worked on, but we can help you with writing any kind of essay. So, without any hesitation, you can seek our assistance.
Some of the features of our service that you'll love are:
Superior-quality content- We provide only the best to our clients so that, they get excellent grades. Our writers are highly skilled and knowledgeable to write remarkable papers with which you can easily impress your professor.
On-time delivery- We always make sure that you receive your order much before the given time so that, you never miss a single deadline.
Every topic covered- It does not matter how complicated or unusual your topic is, we can provide a superior-quality content on any subject and topic.
So, if you want to score higher than your peers, contact us today.