Save Time & improve Grade
Just share requirement and get customized Solution.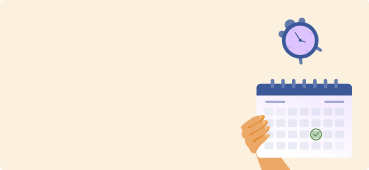 Does College Degree Pay Off?
Mark
07 April,2015
Students strive to complete their academic courses and get a reputable college degree. Many students work part-time to pay their University fees and some also opt for financial debts to pay for their education. Now, the question is, do the college degrees pay off? Is it really worth your hard work and money?
Earning a college degree is an essential step if you want to lead a successful life. However, the process isn't simple. Some students do not understand the importance of a college degree. Check out the benefits of earning a college degree.
Economic affluence
A college degree is a crucial step towards attaining financial stability. As per reports, college graduates earn considerably more than those with a high school education. According to a report by the State Higher Education Executive Officer's Association, Bachelor's graduates earn almost $50, 000 per year. People with high school education earn only around $30, 000 per year.
Earn your Bachelor's, Master's or PhD degree and pay off your college debts easily. Your earning potential varies according to the field you choose. For instance, a master's degree in nursing or education won't lead to as many earnings as a master's degree in business or engineering.
Better career opportunities
A college degree can open a slew of amazing career opportunities for you. You can choose the best opportunity and get a highly rewarding job. At times, students are confused about their career after they finish high school. College education enhances the skills such as critical analysis, understanding of complex subjects, etc. Having an advanced set of skills can help you to get an amazing job and enjoy success for the rest of your life.
Employment opportunities are shrinking for people with a high school diploma. Even if they get a job, there is little scope of any advancement in their career. College graduates have skills that could qualify them for a wide range of employment in various fields.
Added privileges for your family
College graduates can get jobs at high-end companies and make use of their education in the best way possible. The high-end companies provide several benefits for the employees. The benefits include retirement funds, travel allowances, health care, etc. High school jobs may not offer these kinds of opportunities. A college degree is important especially because of the stability it offers to you and your families.
Families of college graduates are better off socially and economically. You don't have to worry if any of your family members get sick. The health care funds can help you to take care of hospital bills. Also, you don't need to work throughout your life. The retirement funds can let you take care of your family even after retiring from the job.
Job security
A college graduate enjoys job security which is not possible for the people with high school education. The truth is, if you do not have a college degree, you are not valuable to your employer. There are possible chances of getting kicked out anytime a better candidate joins. The competition is quite tough for people with a high school diploma. However, college graduates are less vulnerable when it comes to layoffs.
Employees with high school education suffer frequent job cuts and low pay. Although there are no guarantees, a college degree can save you big time and help you to reap the benefits of long-term employment. If you join a top-notch company, you can enjoy job security for the rest of your life.
Job Satisfaction Guaranteed
This is the biggest advantage of having a college degree. What if you get a job, but you don't enjoy it? What if the job isn't interesting or enjoyable? With a high school diploma, you may not be able to choose the job of your interest. There are very few opportunities for students with no college degrees. They may have to choose a job even if it doesn't satisfy their expectations. A college degree can help you to choose a career that you find to be interesting. You don't have to go with the flow.
It is very important to have job satisfaction. A high school diploma will not help you to get the satisfaction from your working hours, but college degrees will. You can pursue a career that is related to your passion. This also makes it easier for you to stick to one job for a longer period of time.
Make the most of savings and investments
To thrive in this highly competitive world, you have to make future investments for yourself and your family. Without adequate savings, it can be very difficult to survive. When you have a college degree, you can get yourself a nice job with high pay. You can earn enough to save a proper amount for the future. With a high school diploma, you can only dream about future investments. College life requires major commitment, both in terms of money and time. In the end, your college degree is totally worth the sacrifices you make.
Earning a college degree can help you to lead a fruitful life and enjoy a rewarding career. You can manage the financial crisis during urgent situations. Can a single high school diploma provide you with this privilege? Sadly, no. You need to work hard and get your Bachelor's degree to enjoy a life that is all set to welcome success.
Wrapping it up,
Earning a college degree isn't a child's play. You have to work hard, burn the midnight oil, submit multiple assignments and combat academic woes to get the A+ grade. In the end, you can get a better job, buy a house and do what not with a college degree.
At times, students tend to leave their colleges due to anxiety and stress. They find it difficult to manage assignments, studies and other tasks within the given deadline. However, the mantra is not to give up. You can always ask for help and score well. There are several assignment help providers who can write the assignments for you. You can focus on your studies while they get your assignments done within the deadline.
Do you need help with your college assignments? Contact our experts at MyAssignmenthelp.com
Our experts at MyAssignmenthelp.com work hard to provide you with reliable assignment help. We hire writers who are Ph.D. and Masters Degree holder. We also make sure that they have at least 2 years of experience in academic writing. If you have tight deadlines, our writers work for extra hours to deliver the paper within the deadline. Check out the perks of opting for our services:
Unlimited revisions
Money back policy
Live chat option
Round the clock availability
Instant response
No bots involved
Our support team is available 24*7 to help you in every way. Chat with us via the live chat portal or call us to get your queries clarified. We provide coverage for a diverse range of subjects. So, what are you waiting for? Place your order right now!
Was this article helpful?