Save Time & improve Grade
Just share requirement and get customized Solution.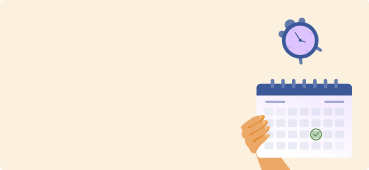 Exploring Australian Education System
Mark
19 June,2015
Australia has been known for its distinctive wildlife and stunning coral reefs. However, in the past few years, it has made its way up to the list of the most preferred education destination for students who want to study overseas. In fact, Australia has enrolled around 510,000 foreign students this year (2018). This is not surprising for a country which has seven of the top 100 universities in the world. Interestingly, the arrival of international students is contributing a large amount of capital to the Australian economy. According to ABC, the international student market has increased by 22 per cent since 2016. At present it is worth $32.2 billion per year. This explains why the Australian government is so eager to promote
Australian education system
to the international student community.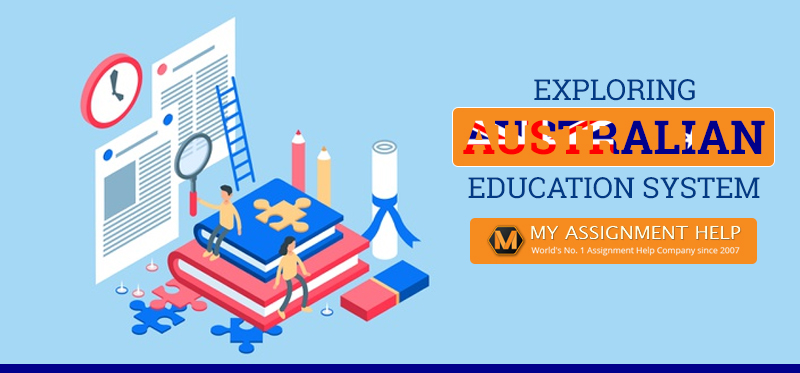 Education for the native students in Australia is not in a bad shape either. As per a 2016 report, there are 9400+ schools, 120+ English language colleges, 43 universities, and 5000+ registered training organizations, which are sufficient to provide the Australian students with quality support at every level of academics.
Schools in Australia
According to the Australian Bureau of Statistics, 3,849,225 students were enrolled across 9,444 schools in 2017. Among these 3.8 million students, 65.6% are enrolled in government schools, 14.5% are in independent schools, and 19.9% have chosen Catholic schools. There are 404,580 in-school staff in Australia, 70% of which are the teachers. Formal schooling in Australia starts with a foundation year, which is followed by 12 years of primary and secondary schooling, until the age of 16 (at least). When a student reaches the senior secondary years, he/she can study for the Senior Secondary Certificate of Education. This certificate is required to get admission to most Australian universities, vocational and training institutions. When it comes to preschool or kindergarten, each Australian state and territory has a different approach to it. While some operate independently, others operate within
Australian primary education system
. The states and territories in Australia are responsible for the
Australian school system
for education. It involves all kinds of schools, including the ones operated by the government as well as the ones operated by non-government educational authorities. As a matter of fact, all the schools are registered with the state or territory education regulators. When it comes to infrastructure and teacher registration, the schools are subject to government regulations.
Universities in Australia
The higher education system in Australia is made up of higher education providers and universities. These higher education providers play a pivotal role in providing students with the skills they need to attain success while fuelling innovation and driving productivity. There are a total of 125 registered higher education providers in Australia, while the number of universities is limited to 43. Among these 43 universities, 40 are Australian, two are international, and one is a private specialty university. There are nearly 1 million students enrolled in these Australian universities, which employ over 100,000 staff. As mentioned previously, 7 Australian universities have made it to the top 100 in the QS World University Rankings 2018. A total of 37 Australian universities are included in the list. Furthermore, five Australian institutions made it to the list of top 25 places in the Times Higher Education ranking of the international universities. Interestingly, this new form of ranking takes into account a number of crucial factors, including the proportion of international staff and students, the strength of international reputation and cross-border research collaborations. Besides, sixteen Australian universities were included in the list of world's top 100 universities which are less than 50 years old.  Australia has the highest number of young universities on the list than any other country in the world.
What is it like to study in Australia?
For the foreign students, studying in Australia is a great experience. Students can exercise their innovation, creativity and independent thinking while studying. The competition among the students often makes things challenging, but the experience is fun and rewarding. Students also get plenty of opportunities to learn and grow in this friendly country. There are over 22,000 courses in 1,100 institutions across Australia. In terms of quality of education, the Australian education system ranks 8
th
in the world, helping it to stay much ahead of major countries like the UK, Germany and Japan. It tells a lot about the education system in Australia and its reputation worldwide. Not just the quality of education, but Australia also has six of the best student cities in the world. However, it is not exactly the most affordable country for the students. As a matter of fact, living in Australia is comparatively expensive. And the courses available in the country are also priced competitively. Most students have to take up part time jobs when they study in Australia.
How to improve the education system in Australia?
While the statistics show the brighter side of the Australian education system, education inequality in the country is quite evident. According to the OECD's Program for International Student Assessment (PISA), the students enrolled with a high average socio-economic background tend to perform at a higher level than the one enrolled in a school with low socio-economic background. This finding injects fear among the parents about the public education system in Australia and leaves them with no choice but to choose private schools for the children, which creates a huge financial burden. To fix this problem, the authority needs to think of ways to improve the socio-economic conditions of the public institutes. However, that's not happening any time soon. The future of Australian education system depends on how the authorities decide to invest the available funds. Practically, it is not feasible to make every school a wealthy school. Perhaps, giving good teachers the time and space to work with students is the best way to go about it. It is often discussed that in countries with the best education systems, teachers are valued and paid far more than Australia. Proper measures in this area to strengthen the tertiary entry standards for teaching course may be the best option at hand right now.
Looking for assignment support in Australia? Get started with MyAssignmenthelp.com and improve your academic performance.
Are you struggling to meet assignment requirements in Australia? MyAssignmenthelp.com has the perfect solution for you. You can get access to a wide range of assignment services, each of which is designed to meet your academic needs. There are nearly 5000 academic experts at MyAssignmenthelp.com who are experienced and qualified to deliver the
best assignment
to you. MyAssignmenthelp.com is known for its quality support on all kinds of academic assignments. All the experts follow a strict workflow to ensure that orders are completed within the given timeframe. Also, the workflow helps the experts to prepare absolutely flawless papers with no trace of plagiarism on them. You can also expect all the following benefits every time you place an order here.
Well-formatted content with zero errors
Free plagiarism report for every order
On-time delivery to boost your grades
Round-the-clock customer support throughout the year
Free access to unlimited assignment samples
Secure payment options with no hassles
100% confidentiality
Support on 100+ subjects
Free SMS updates on every order
Get started with the most preferred
assignment writing
company in Australia and experience a massive boost in your grades.
Was this article helpful?