Save Time & Excel Academics
Share your requirements & connect with top tutor !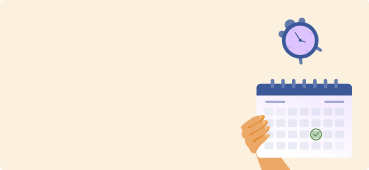 How To Get An International Student Loan In Australia
Mark
22 December,2016
As an international student applying to leading colleges and universities worldwide, you have to take a lot of factors into account before making a move to another country. First and foremost, you have to zero in on the institution you want to apply to; then you have to see whether it offers the courses you wish to take up, find out about the provision and costs of living in your chosen location, the cost of education, how easy it is to obtain the visa of the country, etc.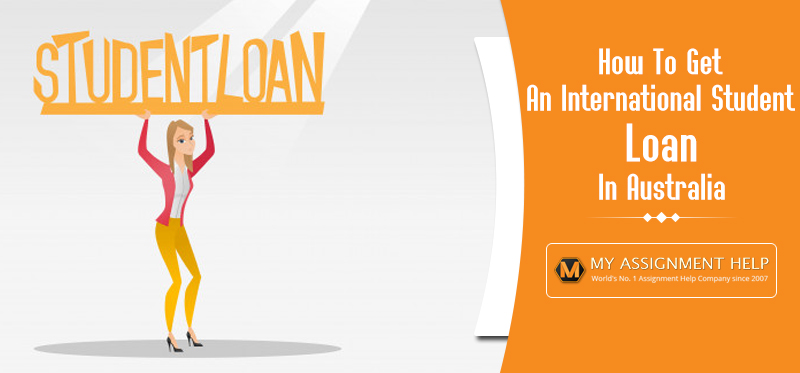 One of the major chunks of your research, however, will be focused on the education loans available in your selected destination because education expense in foreign countries is extremely high and it is impossible to pay the fee without taking a loan. Finding out about these loans, though, and even choosing the best among them can be a fairly confusing process since complicated loan related terms and regulations might seem alien to you.
Therefore, we've come up with comprehensive guides on student loans for the most popular education hubs amongst students — Australia, USA, UK, Singapore and UAE. This would be a series of blogs, , and we will be starting the country of long, sandy beaches, Australia.
With universities like Australian National University, University of Sydney, University of Melbourne and many others to boast of, Australia has turned into a popular education destination for many international students. And like any other country, for Australia too, you have to take the cost of education into account before you shift.
We've prepared an international student loan guide for you so that you can get a fair idea of how to get a student's loan in the country.
Are you Eligible to get an International Student Loan in Australia?
The answer to that question is yes and no. Yes, you are eligible for private loans, and no, you're not eligible for government loans. Quite a few banks in Australia (and universities too) will provide you with personal student loans, but before they do that, you will have to meet certain requirements that make you eligible for the loan. Qualifying for bank loans in the country is harder. Here are the criteria-
• You must have an Australian visa
• You must have regular source of income or be employed
• You should be an Australia resident
• You should be financially secure enough to pay back your loan within the specified deadline
• You should have an account with an Australian bank
So if you're an international student who's currently pursuing his education in Australia (or at least wishes to do so) and needs a loan to continue in Australia, be prepared to take up a regular part-time job or you don't stand a chance to get a loan in the country.
As for loans you can get from the university, here are requirements you need to meet before you apply for one -
• You need to be a regular, full-time student of the university that offers student loans
• In a single semester, you have earned at least 18 credit points or a total of 36 in an academic year
• If you wish to take a loan either for your first or your final semester, the university will not allow it. In such cases, you can opt for cash-based short-term loans instead
• You must not have a record of delinquency; and must present yourself as fully capable of completing your course successfully
• You will be required to supply proof of your financial background along with the proof that your application for loan elsewhere was rejected
• In case you have debts or fines which you haven't paid yet or other such expenses, you will not qualify for the loan
• If you have failed to explore the area of part-time employment to fund your education before taking a loan, your loan application will be rejected
• If you haven't paid the previous semester's fees to the university yet or haven't paid fines you owe to the university, you will not be granted a loan.
So be sure to tick all the above boxes before you apply for a student loan from the university of your choice. However, there are chances of you getting some form of government aid if you belong to certain nations since the Australian government has a tie-up with these countries to make the education process easier for students. Some of these countries are US, Canada, UK, New Zealand, Germany, Brazil, etc.
What are the Types of Loans you can take?
As an international student in Australia, you can call yourself lucky. There are so many loan options to choose from that you can say you're almost spoilt for choice. Now in this blog we will discuss the different types of loans you can get in Australia.
• Short-term or Emergency Loans
This type of loan, as is the usual norm, is offered by universities in the country. The rules can vary slightly from university to university, but they are mostly the same everywhere. As the name implies, you can take this loan if you face a sudden or unexpected cash crunch. You don't need a guarantor to avail this type of loan, and it is interest-free if you repay it within two months of taking it or by the deadline agreed upon. In situations where you fail to do so, an interest rate of 2.5% per month will be accrued to your loan. To be eligible for this loan, all you have to do is be a full-time student of the university you're in. However, certain other schools may require proof of your current financial situation as well. You can expect to get up to $1,500 in cash as a loan.
• Long-term or General Purpose Loan
Well, these are provided by both universities as well as private banking institutions. They may or may not cover your other expenses related to your education such as your cost of living etc., depending on the institution and the plan you opt for. The eligibility criteria for it are the same as listed in the section above, and you can borrow $4,000-$8,000 from a university. This amount can be higher when you borrow from a bank. A college will give you the loan interest-free, but you will have to pay a certain rate of interest to the bank. However, even colleges will start charging interest at the rate of 12.5% if you fail to repay the entire amount upon the completion of your course.
Now the following loans we'll be discussing are solely offered by banks only and not by universities.
• Medical Student Loan
Some lenders offer this loan to students who are pursuing a dental or medical degree in Australia. If you meet the qualifications, you can avail of this loan in your final year to either pay for your course or for other expenses such as your debts, your cost of living, etc.
• Unsecured Personal Loan
You need not to give a guarantee to secure this type of loan, but you will have to pay higher interest rates which can make it expensive. However, it offers more flexibility, and you can use it for multiple purposes.
• Secured Personal Loan
For this loan, you need to provide the bank a guarantee. This means that you have to attach an asset such as your car or any other valuable property for you to get the loan in the first place. The rates of interest can be variable or fixed, but they will usually be low. If you become a defaulter, the asset you've attached as guarantee would belong to the bank.
• Payday Loan
Payday loans are basically emergency loans offered by banks for a short-term. You can avail of them even if you have a poor credit history, a part-time job or are a recipient of benefits. The amounts are usually small, and the repayment window is tiny too.
• Car Loan
This one can surprise you. Students in Australia are actually eligible for a car loan if they wish to purchase a car but don't have the means to do so. The catch here is that the car you purchase will have to be the guarantee for your loan. However, the interest rates are quite competitive.
• Graduate Loan
Last on the list is the graduate loan. You can only take out this loan in the final year of your course, and you can use it for anything you want. The best part about this loan is that you don't have to repay anything for the first year so that you can spend your time looking for a job without worrying.
Whichever of these loan plans you choose, remember to read the fine print for each of them so that you can make your decision confidently.
What are the Top 5 Best Private Student Loans offered by Banks?
Banks in Australia, as you can see from the list above, offer students a wide variety of loans, making it one of the most student loan-friendly countries out there. Therefore, it comes as no surprise that you have ample private loans to choose from. The eligibility criteria for such loans are fairly simple, and you can apply even if you have less number of assets, lower incomes and are currently working on part-time jobs. Despite knowing that you can use the loan amount for any of requirements, try not to spend it on small expenses as that'll just add to your debts.
Here are the top 5 private student loans in the country:
1. SocietyOne Personal Loan
The minimum loan amount you can take from SocietyOne is $5,000 for a loan term of 5 years. To be eligible for this loan, though, you have to have a minimum income of $25,000 per annum, and/or you should be in a condition to afford the loan you've applied for. The fixed interest rate on this loan is a very competitive 9.80% with a comparison rate of 10.87%. The application fee that you have to pay would be 4% of your total loan amount. A minimum monthly payment of $1,436.84 will have to be made by you.
2. ANZ Fixed Rate Personal Loan
Here too, the minimum loan amount that you are allowed to borrow is $5000. You can make use of this fixed loan to repay your debts or even to buy a new car. 13.95% per annum is the fixed rate for this loan, while the comparison rate is 14.81%. The term for the loan is 1 to 7 years, depending upon your requirement. You have to pay an application fee of $149, and your monthly repayment will come up to $1456.88. To qualify for this loan, you should be earning a minimum of $15,000 annually, and if you're a casual, you must be employed for a minimum of 6 months. The good thing is that you do not have to pay a top-up fee on this loan.
3. Citibank Ready Credit 7.9%
The best part about taking a loan from Citibank is that you get a very low fixed interest rate of 7.9%. There's no question of a comparison rate and to be eligible for it, you have to have a good credit history and earn a minimum of $35,000 per year for it. The minimum loan amount you can get here is $5,000 for a loan term of up to 2 years. You also have to pay a one-off establishment fee of $149. A repayment of $1,362.18 has to be made by you every month.
4. Westpac Car Loan
The biggest advantage of going for a Westpac car loan is that you can enjoy competitive interest rates when you purchase your car. The fixed rate at Westpac is just 8.49% while the comparison rate is 9.54%. However, the minimum loan limit is $10,000 for a loan term of 1 to 7 years. The application fee for this loan $250 and it comes with a monthly repayment of $1384.90. To be eligible for this loan, you have to be employed for a period of at least 12 months. Westpac also offers attractive discounts to students.
5. Latitude Personal Loan (Secured)
This is another loan that you can use for any purpose whatsoever, whether it's to pay your tuition fee or to book a holiday. One of the biggest benefits of this loan from Latitude Financial is that you can get the fund you requested in as short a span of time as 24 hours. However, to be eligible for this loan, you need to have an annual income of $24,000. The fixed interest rate is 12.99% while the comparison rate is 14.2%. The minimum loan amount you can borrow is $3,000 for which you'll have to pay an application fee of $140. If you decide to avail a loan of above $4,000, your application fee will increase to $250. The loan term is of 2 to 7 years, and you will be required to make monthly installments of $1,451.
So these were our top 5 picks for private international student loans in Australia. You have other banks and lending institutions as options too such as IMB, Loans.com.au, MoneyMe, Commonwealth Bank and more.
In the next section, we'll be moving on to the top universities that offer student loans in Australia.
Which Are The Top 5 Universities That Offer International Students Loan In Australia?
International students in Australia who are unable to fund their education on their own or are unable to get loans from private lending institutions can take the help of their college or university. And no, scholarships are not the only way you can do that. Many schools in Australia also offer their international students loans and grants that can help them complete their education without worrying about their tuition fee. However, most of these loans just cover the education fee and not other related expenses such as cost of living so keep that in mind when applying for one. The good thing about these loans is that they are mostly interest-free.
Here's a list of some of the top universities that provide loans to international students.
1. The University of Adelaide
The University of Adelaide offers its students different types of financial assistance so that they are able to complete their course without much hassle and on time in case they encounter financial problems during their course. International students have the option to pay their tuition fee in installments if they face financial troubles while studying in college. Scholarships are available too for consistently well-performing students, and you can even opt for loans and grants. US students can avail of exclusive financial aid in the form of William D Ford Federal Direct Loan Program. Under this scheme, American students can take a loan of $20,500 maximum if they fulfill the eligibility criteria. Get on the university's website to know more.
2. The University of Queensland
This university has tied up with the governments of several countries in order to help finance the education of international students who come to study in Australia. The home country of the student will be responsible for covering the cost of education for the student while he/she pursues a full-time degree at the University of Queensland. The amount that can be borrowed, as well as the repayment process, will vary from country to country. Some of the participating nations that provide financial aid to their students are Sweden, Germany, Colombia, Brazil, Canada and United States of America, etc. Students can email the university to find out more.
3. Murdoch University
At Murdoch University, you as an international student can expect to get a special kind of a scholarship to fund your education. This scholarship is known as the International Welcome Scholarship and has been specially designed for international students. If you find you qualify for this scholarship, you can get a discount of up to $10,000 in the first year of your tuition fee. Loans are given to, but only to students of specific countries. Murdoch University takes part in the financial aid programs of US, Germany, Canada, Norway, Denmark and Sweden.
4. University of Melbourne
One of the top universities in the country, the University of Melbourne offers both short-term and long-term loans to international students who come to study there. The short-term loans it offers are interest-free and have to be repaid within six months. As for the long-term loans, you can borrow a maximum amount of $3,000 provided you have a suitable guarantor. Even long-terms at the university are interest-free, so you don't have much to worry about when it's time for repayment. Keep in mind that your guarantor has to be above the age of 21 and has to be in a financially secure position to be able to repay the loan. For more details, visit the college's website.
5. Monash University
Student advisers at Monash University will help you out with all of the details of the international student loan you can avail from this university. The eligibility criterion to get a loan here is fairly simple, and you just have to be a full-time, regular student at the university to get one. However, you will be barred from getting a loan if you're on a study leave. You can opt for a short-term loan of up to $750 or a long-term loan of up to $3,000. You will have to repay the short-term loan within six months, and you won't need a guarantor for this one. On the other hand, the long-term loan has to be repaid within a period of 12 months, and you need a guarantor to get this loan. You can apply for each of the loans online. However, go through the university's loan policy before you apply for it.
Several other universities such as the University of Sydney, the University of New South Wales, etc. also offer similar loans and grants for an international student. So it'll be best for you to check out the site of the university you're applying to; to know whether they offer loans and what are the financial aid schemes available for international students.
How can I repay my International Student Loan in Australia?
The repayment of short-term loans will be different from those of long-term. To repay your loan, you have to follow certain rules and regulations that have been set by the lending party.
These are the terms for the repayment of short-term loans:
• The borrowed amount can be paid via a check, money draft, cash or even online payment if the university allows
• The amount borrowed by you has to be repaid within six months since the date when the loan was granted
• In case you face circumstances where you can't repay the loan within seven days of the due date, an interest rate will be charged, which will vary depending on your college
• In case the loan amount is higher than the usual (for exceptional circumstances only), you will be allowed to repay the amount within one year
• Failure of on-time repayment can add to your debt and reflect negatively on your credit ratings.
The terms of repayment of long-term loans have been listed below:
• You must pay the loan amount in full as soon as your course is over or as soon as you decide you to leave your course (whichever is sooner)
• The loan can be paid either in monthly or fortnightly installments, whichever of two is agreed upon by both the lending and borrowing party
• If you haven't paid on the schedule that was agreed upon, an Administrative Encumbrance may be placed on your record, and you may not be allowed to see your results or procure any documents from the administration of the college (applies in case of university loans only)
• College loans are interest-free but if not paid on time, an interest rate of 12% per annum is charged
• Payments can be made via checks, money drafts, cash or even online if the university so allows
• For bank loans, you can defer the payment until after graduation or can even start repaying a year or two after you've graduated
Your chosen guarantor must be a friend, parent or relative. Spouses, debtors, university staff members and other students do not qualify
Early repayment is allowed by university and lenders without the payment of a fine
Shall you fail to repay your long-term loan on time, your guarantor will be asked to make the repayment for you
For university long-term loans, failure of repayment on time can cause the university to involve an external collection agency for the clearance of your debt.
So as you can see availing as well as repayment of a loan can be a complex matter. If anything regarding student loan is unclear to you or if you face any doubts, you should consult with the faculty of your university or a financial adviser. You can even ask seniors of your college who have taken loans for help. Otherwise, you can keep referring to this guide whenever you get stuck.
Want Competitive Rates for your Assignment too? Get in touch with MyAssignmenthelp.com
Since you almost have to take a part-time job to pay back your international student loan in Australia, you most likely will have no time left to contribute to your assignment. And while availing online assignment help, you will have to rule out expensive options. But that doesn't indicate you need to compromise on quality. Not with MyAssignmenthelp.com. We have 3000+ Ph.D. writers who will be working on your assignment and handling with the efficiency of an expert. You'll only get plagiarism-free content at huge discounts and competitive prices. Revisions would be offered too in case you don't like the content provided. Give us a call on +66261003843 to find out more about our services.