Save Time & Excel Academics
Share your requirements & connect with top tutor !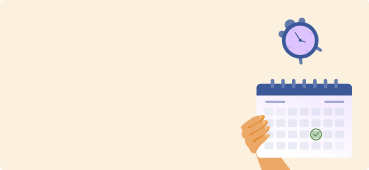 10 Most Common Types Of Plagiarism
Mark
05 April,2017
Do you know plagiarism has become a major issue in the academic world? The Josephson Institute Center for Youth Ethics conducted a survey on 43,000 high school students in 2010. The results revealed that one out of three students submits plagiarised assignments. According to another study conducted by Rutgers University (2002-2005), the percentage of graduate students who admitted to cheating on academic papers was 40.
A study by the Centre for Academic Integrity shows almost 80% of the college students admitted to cheating at least once. A survey by the Psychological Records shows that 36% of undergraduates had admitted to embracing plagiarising.
The stats indicate the dire strait of academic ethics and represent how plagiarism is gradually spreading across all academic discipline like an epidemic. This calls for immediate action and knowledge of the different forms of plagiarism. Unless you are aware of the types of authenticity glitches, coming up with a 100% original paper will always be an issue
Check out the major types of plagiarism listed below, delve deep to confront, combat and eliminate the odd, once and for all.
Self Plagiarism
This is considered the most common type of plagiarism where the student submits his/her own previous works or ends up missing parts of their previous works with the current one.
It is unacceptable to incorporate a part of the research paper you wrote in high school into a term paper assigned in your college. The submission of the same piece of assignment in different classes without any prior permission from both professors is unethical.
Mosaic Plagiarism
Have you ever borrowed phrases from a source without using quotations? It's an act of committing mosaic plagiarism. Similarly, if you find synonyms for the author's language without changing the original structure and meaning, it would be tagged as mosaic plagiarism.
Also known as patch writing, this kind of intentional and accidental paraphrasing is academically unethical and punishable in many forms.
Accidental Plagiarism
Accidental plagiarism occurs when an individual overlooks the significance of citing sources and ends up leaving the reference unacknowledged. Apart from that, misquoting sources, or unintentionally paraphrasing a source by using synonymous words, groups of words or sentence structures without attributing their origin is an act of accidental plagiarism as well.
It is to be noted that accidental plagiarism is as critical as any other type of plagiarism. It follows the same range of severities and consequences as mosaic, self or any other form of plagiarism.
Direct Plagiarism
Also known as verbatim plagiarism, direct plagiarism occurs when the author copies the work of another author and imitates the entire text word for word, without using quotation marks or attributions of any type.
Passing such works as a completely original one is against all academic ethics and considered a major infraction of academic regulations.
Inappropriate Authorship
Have you ever contributed to a manuscript and did not get any credit for it? You were probably subjected to the unethical practice of inaccurate authorship. This is considered a critical violation of the code of conduct in research.
For example, if someone edits a manuscript with substantive changes brought in the paper, he/she must acknowledge the origin of the work. Failing to do so or intentionally avoiding the process of attribution is considered inaccurate and unethical authorship.
Source-based plagiarism
When a researcher uses a source which is incorrect, lacks relevance or misleading in nature, he/she is committing source-based plagiarism.
If a researcher uses a secondary source of information or any particular data, but only cites the primary source of information, it would eventually lead to source-based plagiarism as well.
Data Fabrication and Falsification
Manipulating research data with the intention of producing misleading information is data falsification. The act of data fabrication and falsification includes removal or manipulation of original images, outliers, addition or elimination of the existing data points and the likes.
Any technical manipulation by the author is supposed to be notified in the cover letter to the Journal letter on submission. Inaccurate technical manipulation in research works results in obscuring, deleting, introducing and enhancing new elements into an already existing image. Overlooking the aspect of citing sources leads to falsification of data, which is a serious plagiarism glitch.
Paraphrasing Plagiarism
Talking of the most common type of plagiarism in 2019, paraphrasing gets a special mention in this context. Paraphrasing plagiarism involves the act of using someone else's write-up with minor changes made in the sentences, as passing it off as an original work.
Irrespective of the fact whether the words used during paraphrasing differ from the original work, the idea continues to remain the same. This, as a consequence, leads to a serious form of plagiarism.
Intellectual Theft and Stealing
Also known as complete plagiarism, intellectual theft and stealing occur when a researcher takes a study, the work of another author or a manuscript from another researcher and submits the same as his/her own.
The use of someone else's property or work without permission can lead to serious consequences on the ground of data theft, violation of trademarks, copyrights and the likes.
Replication/Author Submission Violation
Replication occurs when an individual commits author submission violation by submitting a paper to multiple publications, which eventually results in the publication of the same paper.
This leads to a major violation of academic ethics, especially when the researcher claims that the paper is new, despite the fact that the text has already been published elsewhere.
Even though validating someone else's work as your own is nothing new, it has gained more prominence with the advancements in technology, free access to the internet and unethical usage of a paraphrasing tool. Now that you are aware of the ten most alarming plagiarism loopholes of 2019, refrain from looking for quick escapes and shortcuts while working on academic papers.
Always remember,

"It is better to fail in originality than to succeed in imitation."
-Herman Melville, American Novelist
Get 100% Plagiarism-Free Solutions From MyAssignmenthelp.com
MyAssignmenthelp.com, the leading assignment writing company, ensures 100% original paper. We have zero tolerance policy against plagiarism as submitting a plagiarised academic paper is a serious offense (as mentioned earlier). We use genuine plagiarism detecting tools to check all the copies.
The quality of the study materials provided by us is top-notch. We never compromise with the quality. Our academic writers compose the solutions from scratch. They do an extensive research on the topics before drafting the study materials. We boast of a strict quality control team. This team ensures that our experts produce quality content. All the reference materials undergo three stages of quality check to provide high quality assignment help.
We offer our premium assignment writing services at the best price in the industry. Orders throughout the year, state-of-the-art infrastructure and a team of in-house writers are the factors that allow us to keep our prices to the minimum.
Always avoid plagiarism in your papers with our expert assistance.