Save Time & improve Grade
Just share requirement and get customized Solution.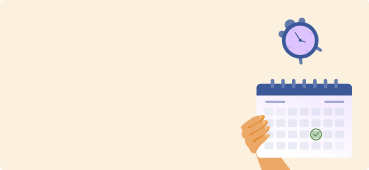 How To Write A Resume That Lands You Your Dream Job!
Mark
23 May,2015
Entering into the professional world is an achievement in itself. However, the struggle in this competitive world is real. In fact, this is where the real competition starts. You would now be tested for your knowledge of almost everything that you have learned in your academic life. But there's something that you need to have to reach that stage.
Wondering what it is?
Well, it's a resume!
As a matter of fact, most of us won't even be able to answer this simple question - "What is a resume?", leave alone the procedure to develop a great resume. Let's first understand the basic concepts revolving around a resume.
What Is A Resume?
Ever heard the quote "First impression is the last impression"?
This quote is accurate especially when it comes to professional life. A resume is that first impression here. It is a one or two page summary of your work experience, education and skills, that you will need when applying for jobs. It is the first document that a hiring manager will consider when reviewing your application and hence is the "first impression" that will decide whether you will be shortlisted for the applied job or not. A resume simply summarizes the most critical information that an employer needs to know when hiring a new candidate.
What Should Be Included In A Resume?
A typical resume consists of the following elements:
Personal details: This should include your full name, updated phone number, email id and LinkedIn id that the company or organization can use to reach out to you.
Career objective/ summary: If you are a fresher, this should be a statement or a two-three line description that gives the hiring manager an idea about your career plans. However, if you are an experienced professional, you can describe your work profile in the shortest possible manner.
Education: Start with your highest qualification and include your institution's name, year of passing and other necessary details. This section is meant for specifying your educational background briefly.
Work history: Here, you let the hiring manager know about your work experience. The organizations that you've worked for, number of years you've worked with them, projects you've worked upon and the skills you've gained.
Additional skills: Any additional skill that you've learned for your career growth can be mentioned in this section. This may, at times, give you a competitive advantage over the other candidates.
References: Adding a reference to your resume adds a sense of authority to your resume. Try adding a reference or two to your document. If you are a fresher, your reference can be any of your professors from the institute you've studied from and if you are a working professional, you can add a reference of your reporting manager or some other employee from your workplace.
Now that you have an exact idea of what a resume is, let's move on to the resume format.
What Are The Different Types Of Resume Writing Formats?
Knowing all the elements that should be included in a resume is not enough for writing an effective resume. You should also know the proper format of drafting an impressive resume. As a matter of fact, your choice of resume can actually increase your chances of scoring an interview. So, it's imperative that you are well aware of the resume writing formats that are accepted worldwide.
There are three main resume formats:
Chronological resume format:
This format is also known as reverse chronological resume format. Your employment history is listed in a reverse order beginning with the job position that you currently hold. The main element here is the period of time spent on each job. One should write a resume using this format if his/her professional career has been consistent over years.
Functional resume format:
This resume format begins by highlighting your skills and work experience. All your work details are mentioned at the end and that too without the time period you've spent with an organization. A functional resume format is appropriate for the people who are looking for a job change or have gaps between jobs or looking for a profile change.
Combination resume format:
This is the longest of all the resume formats and is meant for the people who have a long career history. A combination resume format can be referred to as a hybrid of the chronological and functional resume formats as it comes with a long list of skills and achievements.
| | | | |
| --- | --- | --- | --- |
| | Chronological | Functional | Combination |
| Emphasis | Employment History | Skills | Both |
| Time | Mentioned | Not mentioned | mentioned |
| Skills | Not included | Included | Included |
| Meant for | Professionals with a consistent career graph | Professionals with large employment gaps | Professionals with long career history |
These are the three main types of resume writing formats that are accepted by a majority of the organizations. Depending upon your career trajectory, you can choose any of the formats for writing your resume. Additionally, you can go through this amazing list of resume building tips that will help your resume stand out from the crowd.
Clever Resume Writing Tips That No One Tells You
When you are about to apply for a job at any organization, you'll need a great resume to impress the employers. The first thing that you'll find yourself doing is searching for some killer resume writing tips on the internet. You may come across a number of tips and hacks that claim to write an impressive resume that will land you your dream job. However, there's a set of tips that only few will let you know. Here's a list of the most effective tips that will help clear all your doubts regarding "how to write a resume" and surely help you bag that job you've been trying for months now:
Highlight your name in the correct manner:
The very first thing that an employer will look for in your resume is your name. They will either look at the top left or top centre of the resume to find your name. So, make sure that you have placed your full name in either of these places and highlighted it properly so that it attracts the employer's attention in the very first glance.
Use a professional email address:
Make sure that the email address that you mention on your resume does not contain any controversial element. It's advisable to create a purely professional email address that won't make the employers cringe. Try to include your initials or your first name and last name along with a set of numbers in the email address.
Make use of an uncluttered design:
There is a high possibility that the employers may not like the design of your resume because it provides way too much information than required. A lot of information on a two-page document may affect its readability. So, it's advisable that you give importance to white spaces as they may simply make your resume more appealing. You can make your resume sleek by cutting out irrelevant experiences and skills from your resume.
Inculcate major keywords in your resume:
As a matter of fact, every recruiter looks for a particular set of keywords while scanning a resume. In fact, your resume may straightaway be rejected in the first round of hiring if you do not include the relevant keywords in it. All thanks to the job portals, most of the shortlisting tasks are done through application tracking systems (ATS) today. This amazing system picks out keywords and phrases that match the job description. So, if you miss out on relevant keywords, you may miss out on a lot of opportunities.
Emphasize on your achievements and not on responsibilities:
People often make this grave mistake of writing job descriptions of their previous jobs in the work experience section. This may become a major turn off for the recruiters. So, don't just describe all the responsibilities that you were given in your previous jobs. Utilize this section to explain why and how you were a better performer than anyone else would have been at that position.
Back up all your claims with relevant examples:
Using phrases such as you possess versatility or that you are punctual is so mainstream. A majority of the job-seekers use these phrases in their resume. This won't help you stand out from the crowd. So, you need to give solid examples to prove your claims. For example, you can prove your versatility as follows:
Managed the added responsibilities of content writing and ORM during the peak season when the workload was heavy.
You can even mention stats and figures stating the difference that your performance made in the results.
Implementing these amazing tips can surely help you in writing a resume that lands you your dream job. However, if you still find it difficult to write an effective resume, you can connect with the resume services. Just like you can find a number of tips on how to make a good resume, you can find these services online. There's a long list of these resume writing services like:
resume writing Melbourne
resume writing Brisbane
resume writing services Sydney
When you need assistance on how to write a professional resume, all these amazing resume writing services are just a click away. You can avail them and get the job of your dreams!
Was this article helpful?