Save Time & improve Grade
Just share requirement and get customized Solution.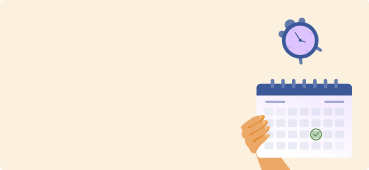 10 Tips to Manage Exam Stress
Mark
17 January,2015
Pressure of scoring high and doing well in examination can get the better of many students. They complain of a host of physical and mental problems while preparing for their examinations. Such problems range from the benign to the serious and can have disastrous consequences for the students if not dealt properly. Nonetheless, we can deal with it with a firm hand and loving support from our near and dear ones.
How to overcome exam stress?
Here are a few tips that can help you to cope with exam blues:
1. Make a timetable:
Disorganized lifestyle is one of the primary reasons why students feel overwhelmed before exams. Those who work hard often do so without proper direction and those who are lazy simply fail to recognize the importance of order and discipline. Making a daily timetable is the best thing that you can do before examination. Make a detailed list of subjects you are going to study for the day, allotting a sizeable chunk of money for each of them. The advantage of this is that you will not end up spending more than what is necessary on a particular subject.
2. Sleep well, eat right:
This may sound funny, but research has shown that sleeping for eight hours and eating the right kind of food can help you to relieve stress. Sleeping for eight hours is must for relaxing the frayed nerves, while eating lots of green vegetables can help to control stress. Here is a list of stress relieving superfoods:
Swiss chard: It is green leafy vegetable that helps to keep the stress hormone level called cortisol low.
Chocolate: Dark chocolate in moderate amounts releases the mood elevating hormone called serotonin.
Bananas: Rich in potassium, it helps in lowering blood pressure.
Green tea: Packed with antioxidants it is a healthy alternative to caffeine based drinks.
So gorge on those salads and chocolate shakes, for now you have a healthy reason.
3. Do not mug up:
Rote learning is probably the worst possible method of learning. Learning through memorization only helps to retain the concepts for a short time. Students tend to inevitably forget them on the day of the examination. A far better alternative to mugging up is meaningful learning by first learning the theories and then applying them to practical problems. A good way to do that is to read, write and learn at the same time. Using all of your senses will help you to retain information better and for a longer period of time.
4. Avoid annoying people:
While healthy interaction with people is essential to relieve stress, try to avoid those who stress you out the most: the nosy neighbor, the annoying classmate who calls you up at odd hours or the obstinate cousin. Not only are they annoying, they radiate a negative energy that is not good for you. Instead try to talk to people who are supporting and encouraging: your loving family and friends who are always thinking about your well-being.
5. Set your priorities straight:
You are not a superhuman who will effortlessly juggle various duties with equal élan. Setting up a list of priorities will help you to concentrate on areas which need more attention. If you are weak in maths, spend some extra hours solving maths problems. On the other hand, if you are strong in humanities, you may spend a little less time on that. Prioritizing your subjects will help you to channelize your attention and make the most of your learning.
6. Take a break:
Taking short breaks from your work and indulge in an activity that gives you pleasure. It may be a mindless videogame or picking up a comic book or catching an episode of 'Sesame Street'. These are simple pleasures of life which will help you to relax and get back to your work with renewed vigor. You will find that you are able to concentrate on your work much better than before.
7. Set realistic goals:
Do not aim for the sky. Try to be realistic. Achieving smaller goals are easier. Further, even if you falter, you will not be hurt that much. Reward yourself for achieving these goals like treating yourself to an ice-cream if you have, for example, completed revising the entire history syllabus. On the other hand, even if you falter you will be able to bounce back in no time.
8. Practice relaxing techniques:
Practicing relaxing exercises can help you to reduce stress. Yoga, Tai chi and deep breathing are said to have relaxing effects on the mind, body and the soul. Doctors say that these are age old relaxing techniques which are not only effective ways to relieve stress but also to rejuvenate and relax.
9. Listen to music:
Music is a great way to de-stress. Consistent rhythms rising and falling at a steady pace relaxes your mind. Create a playlist of songs or instrumental numbers and play it while studying or relaxing. You will find that you are able to concentrate much better with a soothing music calming your nerves.
10. Talk to a shrink:
If these methods do not work, try to take the help of a professional counselor. Having an objective viewpoint on your situation not only helps you to put your problems in a perspective; it can also provide effective guidance on tricky problems. If you are unwilling to go to a stranger with your personal problems, talk to a senior or a teacher whom you can trust.
These were the tips to follow in the run-up to the examination. However, on the day of the examination, follow the few things mentioned below to avoid stress.
Reach the exam hall early
Do not look at the notes before the exam starts
Read the questions and instructions carefully
Take a deep breath and start writing.
How MyAssignmenthelp.com can help students in avoiding examination stress?
While a little bit of stress help you to stay focused and be less complacent, overstressing yourself can also be detrimental to your health. MyAssignmenthelp.com realizes this more than anybody else. We are a premier online assignment help provider that helps students out in their assignments, essays and dissertations.
Many students who wonder, 'who can do my assignment for me while keeping the quality intact', can come to MyAssignmenthelp.com and get benefited by our services. We provide a wide variety of help including assignment help, dissertation/thesis help, coursework help and custom essay writing services. Our other services also include online exam help. All these wonderful services come at rates which can easily be afforded by students. Our domain expertise lies in law, nursing, management and computer programming.
If you need any kind of help or need to talk to someone who can answer all your questions and relieve your tensions, you need to log on to our website and connect with our 24x7 support team. It will not only help you out with your problems but also assuage all your fears. So bid adieu to fear, tensions and stress with MyAssignmenthelp.com
Related Blogs:
10 Stress Management Tips for College Students
Issues in Contemporary Nursing: Top Five Challenges
How to Handle the Pressure of College Life and Part-time Job
Mental Health Tips to Cope with Academic Life
Was this article helpful?