Save Time & Excel Academics
Share your requirements & connect with top tutor !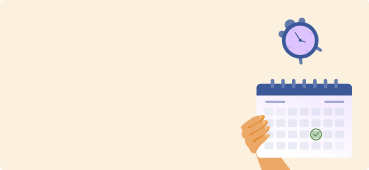 10 Ways to Plan Your Career
Mark
20 January,2016
In childhood, you dream of becoming astronauts, president of the country and even Superman who saves the world from all calamities. But real life teaches us that it is very difficult to choose a career, even more than the task of saving the world!
Every student on entering college becomes a little apprehensive about choosing a career. Most of the times the academic career does not shape according to your choice and hence you may require to change your choices. Advice and suggestions from people surrounding us are necessary, but sometimes they also confuse a person. Some of them tell to follow your passion while some suggest the professions that give the highest salaries.
On the other hand, for the students, the grim situation turns gloomier. The uncertain future makes them wondering for the 'perfect career'. This is why they need career planning which has become so important for the aspiring hearts these days.
Career planning is not a one-time activity that needs to be done just once. It is a continuous process of 'tuning' your work and learning plans according to the changes in preference, life and world. Planning you career should begin from high school level and continue throughout the professional life as an adult. But don't get petrified if you didn't plan your career during schooling days. It is never too late to start career planning unless it is your retirement year!
Career planning is sometimes referred to as designing the career as you yourself formulate your own future. It is not a very hard activity and gives a positive experience and realization of the current position. If you are thinking to plan your career, then here are 10 tips to achieve a successful career planning.
1. Plan your career annually
As already stated, planning career is not a one-time solution as the whole professional world changes every year. It is better to make the career plan once every year or review it every year. People do many things once in a year; like visiting the dentist, going for a family tour etc. Make this planning an annual event of your life. Keep a day for yourself in the year when you block out every distraction of your life and focus on career. It is time for introspection and find out if it is viable to go for a major career change.
When you make the career planning an annual duty, you will feel more secure with the career choice and direction. When you evaluate your career every year, you will be more prepared to the uncertainties and difficulties that may arise in recent future and equip yourself to counter them accordingly.
2. Delineate your path since the last career plan
One year is a big time. It is important to mark and map all the achievements and the failures of the last year. It is often said that a person should not dwell in the past but it is also important to learn from the mistakes that you have committed in the last year. Give ample time to review which will not only reflect your competence but will also help to determine the prospective steps.
Once you have delineated the whole map, it is time to examine and evaluate the performance. Ask yourself - Am I happy with the way my career is shaping up? Could I have done things differently? What should be my next step?
3. Identify your preferences
Change is the main feature of life. Accordingly, your preferences, priorities, likes and dislikes also change. Something that you used to love two years ago may not allure you anymore. It is normal human nature which is also reflected in the professional life. So, identify the preferences again; it will help you to realize the 'new you'.
Make three columns in a paper with the headings - characteristic, positive and negative. If you are a professional, consider your job, professional ambience, colleagues etc in the characteristic section. If you are a student, consider your course, academic record, prospective placement etc. You can also include all other factors that you think can decide your future success and happiness. Now rate them in the positive and negative section. If you find most of the ratings in the positive section; you are on the right path. But if most of the tick marks fall into the negative column; it is time to change career or pursue studies which will match your interest and skills.
4. Look beyond your current job or profile
Most of the people get wrapped up in their current job. The situation is almost similar with the students who are going to start their careers. They seem to be only interested with the jobs that solely match their profile. Therefore, they don't see any other opportunities and possibilities for themselves. However, it is very important to look beyond if you wish to get out of the present situation.
Every job requires a certain set of skills but that does not categorize any person entitled for just one fixed job. In the professional world, there is a word called transferable skills. It suggests that you can adapt to new profiles even with your existing skill level and expertise. For example, a person who has completed journalism and working as a reporter can make a career as a researcher, freelance writer, advertisement planner, public relation manager, content expert etc which also require the same basic skills.
5. Review job trends
No person should change their career blindly without understanding and realizing the current scenario of the industry. It is also very important to have strong knowledge of the condition of the present industry and if it looks bleak, there may be an urgent need to change career. A career path which seems to be booming today may shrink tomorrow. So, you should not only be aware and acquainted with your present company but you should be equally diligent to get information about the profile where you intent to join in the future.
Awareness of job trends is not only limited to the knowledge of the industry but you should also upgrade yourself according to the present requirements of it. Remember, the key to success in the professional world is unique and impressive accomplishments, skills and education which comprehensively form your unique selling proposition (USP).
6. Don't forget your accomplishments
Most of the students do not keep a record of their accomplishments and hence fail to prepare a strong resume. In the professional world, your resume becomes your representative in front of the prospective employers. Hence, do not ignore your resume and don't forget to add all the accomplishments. With your academic credentials these small achievements in the field of extracurricular activities, elocution, debates and sports will increase the chances of getting the best job.
Sometimes when you recollect the memories of successful achievements of your life, it also revitalizes those talents and skills which were dormant inside you all these years. It can also help to trigger your enthusiasm and you feel the sudden urge to plan a career shift. However, it is not right to change the career in extreme excitement; still there are plentiful examples in the whole world where people have succeeded with a sudden change in career.
7. Consider your hobbies
Along with your present past achievements, do not forget your hobbies as well. A hobby says volumes about the character of a person. When you are doing your career planning, also examine your hobbies and your pastimes. It may seem odd to you to consider the non-work activities in career planning but your leisurely activities can give you valuable insight to the future career paths especially when you are starting your career or wish to change your job.
If you find it a little awkward to make your hobby your own career then facts can pacify you. There are countless number of people who made their hobbies a profession. And they have been quite successful. Remember, these days, people always tell you to follow your passion. Your hobby reflects your passion. Want examples? Walt Disney, the world's most famous cartoonist of all time, quit his job to chase his dreams in Hollywood.
8. Explore new training opportunities
The world is changing every day with technologies improving every moment. It is essential to upgrade your skills, knowledge and performance according to the changing environment. Your adaptive nature with compatibility with the latest technology and skills will help you to grow in the professional world and also as a person. Even if you enjoy a worthy position in your professional life or the best organization has selected you through campus recruitment, still don't be complacent with your position. You will get plenty of training opportunities to refine yourself. Do not leave them out. They would help you to improve and enhance yourself and prepare you for better prospects.
While you are making your career plan, try to evaluate and contemplate which types of courses or professional qualifications will help you to achieve your career goals. Consider your company, your present profile, future plan and prospect and obviously the opportunities available within your city. There are different organizations these learning programs which would augment opportunities. If you don't find any such institution then you can enroll yourself in the distance courses.
9. Set goals
Every person has different goals in their life. You must have some professional goals which you wish to achieve in a period of two years, five years and 10 years. They are possible through proper and achievable goal settings. Firstly, you need to divide your goals into two sections: short-term (in the coming two years) and long-term (beyond two years). It can be only achievable through proper planning and once you initiate the process, review and adjust those objectives according to the progress and changing ambience.
But what is the difference between short-term goals and long-term goals?
Short-term Goals: In the short-term, generally the present barriers can halt the progress or may act as career hindrances. They may be personal barriers (laziness, procrastination or lack of motivation), family-oriented (death of dear one, parent's expectations) and peer influence. It also includes analysis of current lifestyle, strengths and weaknesses, personality and identification of a dream job.
Long-term Goals: Long-term goals generally involve 5 years planning window with a broader set of consideration, planning and its preparation. It involves identifying the skills that may be essential in future, planning for marriage and family, developing transferable skills and personal objectives (building a house, buying a car, proper investment etc).
Set out goals in front of you and in the successive year when you again sit to review your career plan, evaluate the progress of it. Find out the areas where you need to focus on and accordingly revise your plan.
10. Improve your network
These days, it is almost impossible to progress without a proper network or channels. So, while you are making your career plan, emphasize on the different ways that would help you to improve your network. These days, it is not very difficult to make channels and contacts that would help you to remain aware and stay informed about any development in the field of your work and interest.
If you are a student, then your chances of building networks will start from the placement cell. You should also make your own profile in LinkedIn and various job portals. Interact with different professionals through LinkedIn and regularly update your profile in the job portals. You will always get the latest information and news on the developments and opportunities that are available in front of you. After a year, review what progress you have made by becoming your own PR agent. Accordingly, shape the new plan.
So, these are 10 effective suggestions for you which would help you to shape your career according to your wish and requirements. These tips will help you for setting your goals for changing your career and hence move into a more successful life. Follow these steps and remain ahead of your peers! Now, you won't require to put up a blank face when somebody asks you, "What do you want to do with your life?"
Ensure highest grades in the exam with academic assistance service from MyAssignmenthelp.com
The best jobs are available for the students who demonstrate their analytical skills along with excellent grades. Employers always hire such candidates who show their top grades along with their diligence and innovativeness. But many of the students due to the intense academic pressure cannot perform equally well in all the subjects. In these situations when they are not confident or have too many tasks to handle at a time, they can reach MyAssignmenthelp.com - the most proficient online academic portal.
MyAssignmenthelp.com provides academic support to the students studying in UK, USA and Australia. It is composed of 3000+ academic writers who have completed their Ph.D. degree from the most prestigious universities in the world. It provides a variety of assistance services to the students. The most useful of them are as follows:
These coursework have profound importance in influencing the academic career of the students. Along with the academic importance, these coursework also decide the professional future of the students. Hence, every student should take every possible step to ensure the highest grades in these mandatory papers. Availing assistance from MyAssignmenthelp.com is such a step.
When you take this assistance, you get:
Plagiarism-free paper
Top quality and customized work
24x7 online assistance
Guaranteed timely delivery
Reasonable charges.
So, don't waste your time, take this expert help and ensure yourself a confirmation letter from the most reputed companies after you complete your graduation.