Save Time & improve Grade
Just share requirement and get customized Solution.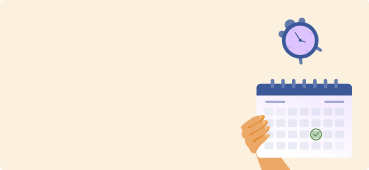 9 Ways to Look Smarter in Class
Mark
22 May,2015
There is no denial that everyone wants to look smart and everyone is looking for smarts. To register yourself in the company of smart ones, you need to get yourself a great education. But here in real world, physical appearances matter as well.You don't have to be smart in order to prove yourself smart. Here are nine handy tricks to appear intelligent in front of your class.
Leave those thick glasses and heavy tomes at home and try these research-backed strategies:
#Trick 1: Ask more questions
Most people have the habit of showering information on others in order to imprint how much they know. But this can be unhealthy sometimes because you may appear arrogant in front of others.
You can showcase your intelligence by asking questions during class. This is much effective than telling everybody how much you know. There are reasons for this:
First of all, truly intelligent people are considered as extremely teachable. So if you don't exhibit 'absorbing' behavior, people will consider you as fake.
Secondly, if you ask questions, you eventually give others a chance to showcase their knowledge – occasionally everyone loves to do it.
#Trick 2: Be the last one to speak
Don't rush with your words. In an ongoing discussion, let others finish their points first while you take extra time to refine your thoughts and then come up with your views at the end. If you have a final word to say, simply summarize the good points made by everyone else. Don't worry, this is not stealing. You are only restating the best ideas that will make you look smarter.
#Trick 3: Make lots of eye contact, but maintain comfort level
Yes, this is helpful. When you are in a class, quit browsing social media or reading a recap of what happened on your favorite show last night, and pay full attention to what your teacher is telling. Be sure to furrow your brow and nod contemplatively even when you are sleeping with your eyes open.
#Trick 4: Take notes
This activity not only impresses tutors but also make you look brainy in front of your peers. Give occasional nods and say things like 'right', 'uh-huh', 'yep', 'obviously' to yourself while scribbling down a ton of notes. Make it seem like you are getting it all, but write only one word from each sentence. This is enough to make everyone believe that you are smart.
#Trick 5: Be expressive
Do you know that your voice modulation, varying the pitch and adding emphasis wherever appropriate can make you look smarter? Yes, it is true. You need to be more expressive in your speech. The more you express during conversing, the smarter you will come off.
#Trick 6:Bring books in
This always helps. Skim down few books and authors and save it in your memory bank. When the right time comes, bring them up and make parallel connections and Bingo, you have bonus smarty pant points. This is most effective in English and Literature class.
#Trick 7: Learn a second language
People who know a second or third language are often perceived as smart by others. This is a research proven truth. It gives your brain a real boost. If you know a second language, you are able to adapt to and switch between certain mental tasks better than those who only know one.
#Trick 8: Bring supplies
Keep laptop charger, pen and writing utensils arranged during classes. This will have others view you as organized and ready to crush the class. You had time to attend to class and remember necessary supplies? Great! This will definitely force your peers to think that you are smart to handle everything with your two hands.
#Trick 9: Believe you can be smarter
This is the last step where you just have to believe you can be smarter. According to psychologists, worrying about intelligence is one most surefire ways to lose IQ points, so you need to believe your intelligence, but not be pompous: leave yourself open to learning new things and asking new questions. Attitude is everything, if it is positive, you may find you are much free to pursue the intelligence level that you expect.
These above tricks only present you as smart but not get your near smartness. Don't you think it is better to actually become smarter rather than acting like one?Initiate your plans today until you become a real one.Till then, you can use these tips as your armor.
Top assignment help provider MyAssignmenthelp.com is here to help you
MyAssignmenthelp.com is the best solution to your assignment problems at any level on any subject. We do not simply dish out cooked assignments from our kitchen; we always make sure that students who come to us must learn something from their experience. This is why we only appoint best industry practitioners who help you to gain solid understanding on how assignment writing should be approached and handled. Unlike other assignment writing companies, we do not make false promises. We only promise those things that we are capable of.
What you get from us?
We work 24x7 for your convenience so there is always someone to attend to your queries and complications.
There is no chance that you get poor quality paper from our assignment expert team. It is always high quality paper or nothing.
Our expert take extra minutes to ensure that your demands are fulfilled in rightful manner.
There is no plagiarism in our business;each copy is scanned manually before being delivered to you.
Our expert writers, who have accomplished excellence in their relevant fields, are competent to write best quality paper each time you place an order.
So this is the best time to rework your strategies to write assignments and hire our experts to finish your undone job. Call our customer care panel and get free assignment quote now.
Was this article helpful?