Save Time & improve Grade
Just share requirement and get customized Solution.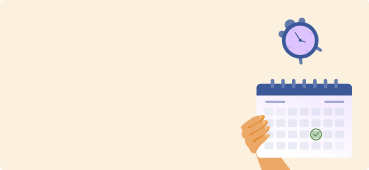 A Student Guide to Eating Healthy for Exams
Mark
26 March,2016
Let's start with an interesting statistic - a recent survey noted that about 32 percent of college students suffer from some sort of eating disorder. Most of the college students find it tough to maintain a healthy diet due to their limited time and budget. The situation turns bleaker during the exam months. In fact, rather than eating healthy and nutritious food, they gorge on junk food mostly due to exam stress. From taking countless cups of coffee to keeping themselves awake to the hard-to-digest hamburgers, they live on only these foods.
Do you find the situation similar to yourself? You are not the only one! Thousands of students find it hard to maintain a healthy eating habit in the college life. Developing healthy eating habits can be a little challenging but when you follow a nutritious diet, you will soon realize how your studies, memory power and concentration level have improved.
Here is a comprehensive list of suggestions and tips that you can follow during the exams and also during regular classes for a healthy body and mind.
Don't Ignore Your Breakfast
"Breakfast means 'breaking the fast', as the previous meal taken is typically more than 8 hours ago!"
Most of the students are found to skip their breakfast for no reason. However, it is important for the students to start the day with a healthy meal. Breakfast is important for refueling the body with energy and nutrients. If you skip the breakfast, you will always feel lethargic throughout the day unable to concentrate on your studies.
Your breakfast should contain all the necessary nutrients like proteins, vitamins, calcium and carbohydrates. Only carbohydrate rich food should be avoided which can provide energy for only a few hours while a balanced food will keep blood sugar level steady for a longer period of time.
Why breakfast is important?
Improves cognitive performance
Enhances concentration
Maintains body weight
What should you eat?
Oats, toast with peanut butter, cereals with milk, fruit juice, vegetable soup or an omelet with cheese and broccoli are good breakfast choices.
Smart Snacking
"Snacking helps you from getting overly hungry and then overeating at your next meal."
There are days when the students juggling with their classes, studies and assignments do not get time for a proper lunch. During the usual college days and more importantly during the exams, it is important for you to remain active throughout the day. So, rather than depending on two or three heavy meals, you can take breaks for small snacking in between your studies.
All the dieticians suggest that the students must follow the strategy of 'eat less but more often'. A heavy meal will make you feel sleepy as more of your body energy gets consumed by your digestive system than your brain. But occasional snacks will not let you go hungry and also help you to remain alert and concentrate on your studies.
Why frequent snacking is important?
Prevents overeating or going hungry
Provides additional nutrients to the body
Improves brain functioning
What should you eat?
Fresh fruits, salads, dry fruits, veggie chips, boiled egg or a sandwich with vegetables are good options for your snacks.
Don't Get Dehydrated
"A healthy person living in temperate climate should drink at least three liters of water every day."
Sitting in the air-conditioned rooms do not make the students feel thirsty and then tend to reduce the necessary water intakes. This deficiency of water can cause dehydration making the body restless, weak and tired. Moderate level dehydration can even cause headaches. As studies involve consistent functioning of the brain, it is important for the students to drink water frequently.
The human body loses body fluids through skin evaporation, breathing, perspiration and urine/ bowel movements. To maintain the normal functioning of your body and brain, you need to replenish by drinking water or other form of beverages. If you are in the college, always carry a water bottle with you which will help you to quench your thirst even when you are in the classes. Even if you don't feel thirsty, try sipping water often.
Why drinking water is important for you?
Improves alertness and concentration
Regulates body temperature and provides energy for physical performance
Supports metabolism and digestion of food
Helps in fighting fatigue
Flushes out toxins from the body
How to remain hydrated?
Always carry a bottle of water and keep it at your side when studying or giving exams
Have a beverage (non-caloric) after the meal
Eat more fruits and vegetables
Start the day with 2 glasses of water and have a glass of water before each meal.
Decrease Your Caffeine Intake
"Caffeine infuses irregular sleeping patterns on students and disrupted sleep is always harmful to studies."
A sip of coffee can feel like rejuvenating and help you to concentrate on your studies for a while, but in a long run it can cause several detrimental effects on your life. Though the harmful effects of alcohol are widely publicized, the negative traits of caffeine and coffee are less known. To stay awake and study till late night, the students drink coffee, tea, red bull and other caffeine-oriented beverages frequently. Soon, they develop an addiction which can have various forms of reactions on the body. From acidity and ulcer to acute heart problems, everything is possible.
In the body, caffeine binds itself with the cells infusing the latter to speed up. This abnormal speeding forces the pituitary gland to release adrenaline which invigorates the body. However, it also has various side-effects. Some of the most common side effects are: it increases your heart beat, sugar level rises, contraction of muscles. In a long run, it can also cause insomnia, diabetes, high blood pressure and even heart attacks. As a student, it is important for you to decrease your dependence on these caffeine products which may help you in postponing your sleep, but affects your body profoundly. But do you require to stop drinking coffee completely? The answer is no. A cup of coffee taken as a stimulant is fine but don't get addicted to it (more than 3 cups a day).
Allowed beverages or drinks
Green Tea
Smoothie
Fruit and Vegetable Juices
Health drinks
Milk
Coffee with low caffeine and no sugar
Water
Advantages of quitting caffeine addiction
Lower blood pressure and better sleep
Decreased anxiety and fewer headaches
Better health
Reduced risk of chronic diseases.
Do Not Eat Processed Food or Eat Outside
"If exercise is one step forward then having junk food is putting two steps back!"
At the college level, all the students get tempted to eat outside frequently. Visiting the nearby restaurant with friends not only provides you the opportunity to taste different foods but it also helps to develop a social bonding with friends. But you should stop eating outside couple of weeks before your exam starts and also reduce the intake of processed food.
Before and during the exams, the stress and anxiety levels of the students remain high which increases the probability of getting ill or infected with diseases. This is the reason why students like you are advised to stop eating outside before the exams. The processed food, be it cookies, chocolate, noodles or nuggets contain a high level of sugar, fats and sodium which are harmful to the body. They do not provide any nutrients to the body, but the excessive carbohydrates, fats and sugar make you feel sleepy and exhausted and you are unable to concentrate on your studies.
Healthy alternatives for fast food:
Instead of chips and French fries, have baked chips
Instead of muffins, have simple flavored cakes
Instead of ice cream, have yogurt or custard
Instead of pizza, have popcorns or toast.
Visit your college dining hall, which provides an abundance of choice to you. The college dining hall always includes varied healthy options which can be your ideal food destination during the exam days. From cereals and vegetable curries to fruit salad and non-vegetarian options, it includes all. So, during the exams, stop visiting the restaurant and have regular meals from the dining halls. If you stay at home, then home-cooked food is obviously the best alternative for you. Even in the worst possible scenario, if you have to depend on outside food then try to avoid all fast and junk food and go for balanced, easily digestible and nutritious options like oats, beans, whole grain pasta, vegetable curries and lentil soup.
Student Food Habits: Things to Remember
As eating and drinking habits of the students can peak the performance of the students, the pupils and also their parents are becoming more and more conscious about maintaining and developing healthy food habits in them. The annual exam is like a marathon where your endurance is tested. Accordingly you should choose your food diligently to remain energized and avoid getting anxieties. The following nutrition tips will help you during the exam days.
You should eat:
Proteins increase energy level of the body. The protein has the capability to boost tyrosine in the blood which stimulates the nerve cells in the brain through blood circulation.
Food with protein: Fish, Cheese, Milk, Beans, Egg Whites
Food which enhances memory and brain functioning
Vitamins especially Vitamin A, C and E act as antioxidants which invigorate the brain cells and reduce the free radicals. It also improves immunity and avoid falling sick during the exam. Accordingly, Omega 3 fatty acids improve memory and enhance brain functioning.
Food to enhance efficiency of brain: Carrots, pumpkin, green leafy vegetables, fruits
Food to enhance memory of brain: Fish, seeds, dry fruits, special supplements
Food which reduces stress
The stress level during the examinations is huge. But this acute pressure can be handled by taking vitamins like Vitamin B Complex, Vitamin C and minerals like Zinc. These nutrients help in the development of adrenal hormones which again will develop a stress fighting system. During the exam, the students should increase the intake of such foods which will help in reducing stress.
Food which reduces stress: Brown rice, dry fruits, vegetables and fresh fruits
Foods to Avoid During Exams:
Here are the mandatory not-to-have foods during the exam -
During the exams, you should completely avoid taking alcohol which will make you feel nauseous, headache or it may cause excessive fatigue
You should avoid eating such food items which will take too much time to digest. Junk food, chocolates and other rich non-vegetarian items take very long time to get digested inside the body
Do not try any new food on your exam day. Stick with those items and beverages with which you and your body are accustomed
Do not take any medicines or tablets without consulting your family or college physician. You can be allergic to certain tablets or medications; when taken without consultation can have a disastrous effect on your body. If you fall sick or you don't feel well, visit the nearby doctor.
So, now you have comprehensive knowledge of what to eat and what not to during the exams and even on your exam day. As wrong dietary choices can make you feel jittery and sluggish, it is very important to select your food wisely while you would be appearing for the final exams. Follow these tips to ensure a healthy diet and body throughout the exams as your academic preparation is not just sufficient for you to score high grades!
Fell ill? No time to prepare assignments? Visit MyAssignmenthelp.com
Every assignment comes with a very short deadline. All the students need to complete the paper within the timeframe and submit it to their professors. But many a time it happens that the students fall ill at this crucial time which prevents them from making their assignments on their own. In these situations, the students can reach MyAssignmenthelp.com which assures delivery of flawless assignments within the deadline proficiently.
There are various reasons why the students take professional assistance. But most of the students in UK, USA and Australia always prefer to take assistance from MyAssignmenthelp.com. Academic experts at this experienced academic assistance portal always deliver assignments, essays, dissertations and other coursework just according to their requirements and need of the students.
MyAssignmenthelp.com remains ahead from the other services due to the following reasons:
The students always get an authentic and plagiarism-free paper in every subject
The papers will be delivered much before the deadline set by the students
24x7 live help service where the writers are online round the clock
A team of 3000+ academic experts with equally effective service in all subjects
Reasonable remunerations with plenty of discount offers for new and old student customers.
Hence, if you are worried with your assignment help or any other practical coursework help , visit MyAssignmenthelp.com to get the ideal solutions.
Was this article helpful?