Save Time & improve Grade
Just share requirement and get customized Solution.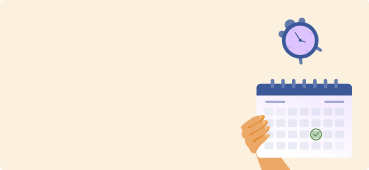 Everything You Need to Know About Chicago Citation Style
Mark
27 May,2020
Jordan had no clue how to cite references in Chicago citation style for his history assignment. This was something completely new to him. He decided to go over the guideline book, so that he can cite his history assignment perfectly. But he realised it would take ages to read the guideline. Naturally, he lost most of his time. He had to hurry with citing the paper to submit it on time. The result was not appreciated as we all know citation is not something that can be done in a hurry.
This blog will be a Chicago citation guide which will be like a roadmap for students. However, if you do not have any time to do your citation, the brilliant team of editors from MyAssignmenthelp.com can help you cite your document using the latest updated Chicago citation generator. It is designed especially for students who are running behind time.
A Brief Chicago Citation Format Guide
The Chicago Manual of Style is known to be the style guide for American English. This citation style was initially published by the University of Chicago Press. It is even lovingly dubbed as the "Editor's bible" since it has a vast usage from manuscript preparation to the publication of grammar. Chicago style consists of two different citation forms:
Notes and bibliography style
Author–date style
Notes and bibliography system
This form of Chicago style paper format is used in subjects like literature, history and the arts. In this form, you will need to cite the sources in numbered footnotes and endnotes. You will need to place a superscript number, (1) at the end of the sentence which has borrowed research information. Most of the writers prefer Chicago style of writing as the footnotes do not interpret the flow of the writing. Just like you use in-text citation in other citation styles, here it is called footnotes. A bibliography will be there at the end so that the readers find the necessary details of the source.
Author- date system
The author-date system is used in sciences and social sciences. In this Chicago style form, the information of the source will be cited within the parenthesis. You will need to add author's last name and year of publication. The full bibliographical information of the in-text citation will be available on the reference list.
The content specialists of MyAssignmenthelp.com are thorough with both Chicago style formats. Don't worry if you are facing a problem with following the format. You can count on our highly skilled editors and our advanced citation generator tool which will help get your answer in just a few minutes. They are really simple to use and the best part is you will not have to spend a penny over it. You can easily avail the free version of our Chicago style generator and use it whenever you have to.
How to use Chicago Style Citation for Different Documents?
The format of Chicago citation style is different for different documents. It can be confusing as students tend to get mixed up the formats and some take this too lightly. But it is important that you follow the specific guideline.
Here is how to use Chicago style for book citation:
In-text citation:
Format: Author's last name, Title, page referenced number
Example: Dickens, Oliver twist, 202-204
Referencing list:
Format: Last name, First name. Title of book. Edition number. Publication location: Publisher name, Publication year
Example: Dickens, Charles. Oliver twist. Ed. 13. England: Bentley's Miscellany. 1837
Here is how to use Chicago style for blogs:
In-text citation:
Format: Author surname, "Article Title" Page #
Example: (Vaynerchuk), 248
Referencing list: Format: Author's last name, Author's first name. "Title of post". Blog name, Publisher (only if the name is different than the blog site name), date of the blog post published, link to post.
Example: Vaynerchuk Gary. "The Mythbuster's Guide to Saving Money on Energy Bills". Miss thrifty, 5 September,2018, www.miss-thrifty.co.uk/the-mythbusters-guide-to-saving-money-on-energy-bills/
Here is how to cite a journal article in chicago style citation:
In-text citation:
Format: Author surname, "Article Title", Page #
Example: Jones, "How to have a healthy life", 37
Referencing list:
Format: Author first name/Last name. "Article title", Journal Name volume number (Year published): Page numbers
Example: Jennifer Jones. "How to have a healthy life," Discovery 23 (1998): 56-60
Here is a brief Chicago style manual which you can refer anytime you need to remind yourself of the format. You must follow specific guideline while citing each type of documents. We hope it clears your doubt on how to cite documents with Chicago style citation. However, students after spending hours in the writing process don not have enough time to do referencing. So for those students using Chicago citation maker is the best option.
Rules for Formatting Paper in Chicago Citation Style
It is important that your college paper or your school paper is properly formatted. While using Chicago style citation, you will require the following specific guideline while formatting. While formatting your paper, make sure you follow the guidelines mentioned below:
Cover page
There should be 1 inch margin on sides, top and bottom
Only use Times New Roman or Times 12 pt font.
The text in the paper will be always double spaced.
Use left-justified text that have a ragged right edge but not the fully justified text.
The number of the pages will be in the top right corner.
TITLE PAGE
Center the title a third of the way down the page.
Leaving few lines below that, add your name, class information and the date.
Add a colon at the end of the title. Place subtitle below the title.
Double-space between all texts in title page.
MAIN BODY
Capitalise first words in titles and subtitle
Titles in book, plays and periodicals must be italicized whereas titles used in article and chapter titles must be enclosed in double quotation marks.
Make sure prose quotations with five or more lines must be blocked.
Footnotes and endnotes
Footnotes will come at bottom of the page whereas endnote after the body of the paper.
Use Arabic numerical only.
Use single space for each entry and double space between entries
Indent first line of every note.
Always use new number for every reference, even though if you are repeating the reference.
In case of citing multiple sources, use semi colon to separate two citations
Bibliography
Use separate page where you center Bibliography at the top of the page.
Use Times/New Roman 12 pt font for writing bibliography.
Begin the first line of the citation at the margin whereas the subsequent lines should be indented.
Here are a few formatting rules which you must apply while formatting your paper in Chicago citation style. Everything enlisted above must be applied if you want to make a top-notch paper.
How is Chicago Citation Generator From MyAssignmenthelp.com Best Option for You?
Build your in-text citation as well as bibliography/referencing page in 2 minutes.My Assignemnt Help have upgraded Chicago citation maker into the latest version which runs faster than before. No need to manually cite your paper anymore.
Here are a few perks enlisted for using our chicago citation generator:
Hassle-free experience
Completely free of cost
Reliable and accurate references
Designed to cite all type of documents
An automated machine which saves a lot of your time
Practical understanding of chicago citation format
Multiple browsers friendly
Easy to use
A lot of mistakes can ruin the quality of your academic paper like incorrect use of punctuation; accidentally follow some other citation style, ignoring page numbers etc. Don't let these mistakes ruin your chances for getting the top score in your paper. Avail our chicago citation generator and lead a tense-free life.
Was this article helpful?