Save Time & improve Grade
Just share requirement and get customized Solution.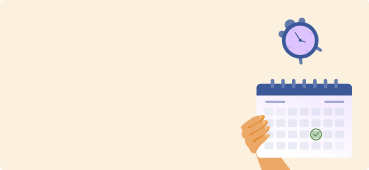 Confusion Over University Entry Due to Newly Launched GCSE Grade Format
Mark
10 July,2017
To begin with, GCSE means General Certificate of Secondary Education. Most of the students in Wales, Northern Ireland and England take this exam after they are done with the compulsory school education. Coming to the main context, universities these days are setting new pass mark eligibility which is giving rise to a lot of confusion. At GCSE level, several universities have a minimum entry score of "C" grade. But now, GCSE is shifting the grade criteria to a numeric scale which is from 9 to 1. There is uncertainty over the issue since both 5 and 4 are stated as pass grades. This is where the entire confusion is arising among the students looking for university entrance.
The GCSE course generally takes 2 years and students can take the final examination when they are 16. The newly applied grades will come into play from 2017 summer. The revised GCSEs will be applicable for the present students of Standard 11.
The examination will be marked in a new way, with 1 as the lowest grade and 9 the highest. For the information, 9, 8 and 7 will be widely equivalent to that of an A or A* grade. 6, 5 and 4 are said to be the equivalent of B and C. 3 is going to be considered as an equivalent to grade D. Lastly, 2 and 1 will be equivalent to the grades E, F and G. According to Justine Greening, Education Secretary, 4 will be considered as standard pass and 5 will be considered as strong pass.
So basically, a 4-pointer is widely equivalent to grade C. But the universities are setting different equivalents for pass grades, leading to immense confusion among students and their parents. For instance, according to University College London, a C grade pass-out would mean a 5-pointer for them. In comparison, Manchester University has set a different pass grade which is 4.
Besides, there will be a new set of GCSEs which would include ancient history, psychology, media studies and information and communications technology. These subjects are going to be taught from the month of September 2017, with exams to be held in the year 2019.
It is to be mentioned here that the Standard 11 students of the present year will be receiving their Math and English results under a revised grading system of 1-9. The 10th standard students of the current year will be taking most of their examinations under the newly revised scheme. However, the new subjects might come under the old scheme if the students are taking these up. It is to be further noted that the students currently in Standard 9 will also be totally shifted over to the new examinations system.
The newly introduced GCSE is a part of the newly launched curriculum in the schools of England. This was introduced by Michael Gov (the then Secretary of Education) in 2014. According to University College London, applicants for all subjects are expected to have a grade C at English and Math. But universities of Manchester, Liverpool and Leeds have stated grade 4 as the required score.
In contrast, universities having their own examination system and interview process such as Cambridge and Oxford don't have any minimum criteria for the General Certificate of Secondary Education.
All this is leading to immense confusion among the students. However, the Office of Qualifications and Examinations Regulation (Ofqual) spokesman from the Department of Education asserted that the change in grade format was a part of their initiative to continue with the advanced standards. They have produced a broad range of resources to come up with a through explanation of the newly introduced system.
But reportedly, these changes are occurring only in England. Northern Ireland and Wales are not considering this newly introduced format of GCSE grade. Well, it is to be seen whether Wales and Northern Ireland consider introducing such similar formats in the near future. According to Ofqual's spokesman, it was up to the universities to set the rules for admission.
Different explanations coming from different universities might make things confusing, but it is likely that in due course of time everything will be sorted out accordingly, and this entire confusion over the GCSE grade format will be cleared.
Worried about your GCSE preparation? Get rid of unwanted stress by getting in touch with MyAssignmenthelp.com
Are you preparing for GCSE and looking for a relevant guide to help you out? MyAssignmenthelp.com is here to assist you with thorough academic knowledge and other technicalities that are required by an individual to excel. Apart from helping students overcome the hurdles of GCSE, we offer academic writing services for every other subject including Engineering, Science, and Math, Geography, History, Humanities, Finance, Management, Law, Architecture and more. In case you come up with a query after the assignment has been submitted from our end, then feel free to get in touch with us, at that very moment. Our professional dissertation editors and expert proofreaders are available throughout the day. We shall look into the matter placed before us, and shall come up with relevant actions that are needed to be taken to fix the concerned issue. Our team of native and PhD writers work in collaboration in order to come up with some of the finest and technically accurate project work for our potential clients.
We even have the option for secured payment via PayPal. So, expect the money to go in safe hands. Our online writing services offer 100 percent plagiarism-free content. We are here to assure you the fact that none of the content in your assignment drafted by us will be unoriginal. You can approach us and ask the academic assignment editors to make small changes and other required editing, as and when required. We work with some of the finest and most insightful writers. They shall always make sure that a nicely framed assignment comes your way. If you want to work with specialized writers and get assignments done in an error-free way, then consider availing the services of MyAssignmenthelp.com. We shall come up with some of the most efficient writing services for you. We are available 24x7. So, simply dial +61-3-4000-0033 and get in touch with us during any time of the day.
Was this article helpful?