Save Time & Excel Academics
Share your requirements & connect with top tutor !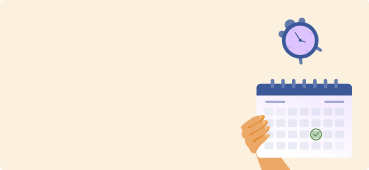 8 Tips to Prepare Essays for Scholarship/College Funding
Sophia Martin
30 December,2017
Have you always harbored the dream of studying in an Ivy League college, even if you don't have sufficient resources? Do you feel that your career goals will be restricted because you can't afford the hefty expenses of the college tuition fees? Well, fortunately for you, various renowned colleges and universities in the USA are offering scholarship support and supporting student loans to ensure that you wouldn't have to clip your wings to soar high in your academic career.
When it comes to applying for scholarships, you will be required to prepare essays to prove your eligibility for receiving the funds. Speaking of scholarship essays, those can be quite tedious to put together, especially if you want it to turn out flawless. Your essay must catch the reader's fancy, and must address the objectives of the particular institution, also the purposes of that said scholarship. When you're preparing an essay, you will hardly be able to present the same write-up for every scholarship you apply for, since such documents don't follow the 'one size fits all' pattern. Most of the time while writing for multiple scholarships, the essay paper will have to be modified or entirely altered to demonstrate to the reader that you are worthy of receiving the scholarship more than any other applicant who has also opted for the same college fund program. So listed below are some tips to prepare for a scholarship application essay to clinch that scholarship and securing your future in your chosen college or university.
Go through the essay prompt minutely
Many universities and other educational institutions that roll out scholarship programs will provide you with a question or a 'prompt' which your write-up is supposed to be focused on. Read the question several times and try to decode the underlying objective. For instance, the question you are required to address might be, "Talk about a book that left an indelible impression on you and your life and elucidates the reason?" This is the time when you should contemplate whether they are genuinely curious about your literary choices or they are simply looking for something else. It's highly likely that they want to gather a better idea of who you are as an individual, and that includes not only your choice of books but also what inspires you and what kind of stories or subjects appeals to you. They may also be curious about gaining insights on how dedicated a student you are, depending on the kind of books you read and what your opinions are about those books.
Apart from being assigned with a certain question, the institution may also allow you to prepare an essay on a suitable topic of your choice. Though it's laborious, this also enables you to showcase your creative bent of mind. In this case, if anything about the regulations of presenting the essay isn't clear, don't shy away from posing a query to the authorities managing the scholarship program and clarify your doubts.
Create a list of the keywords and crucial points to add in the essay
Irrespective of the specific question, you'd do well to include the essential and pertinent details about your background and experience that makes you a suitable candidate for the scholarship program. To carry out this process, it would be useful to conduct a precise research on the scholarship program to which you wish to apply and also look for their mission statement on their official website. Note down a few keywords from that statement and remember to add those specific words in your paper.
Scholarship authorities are not only searching for brilliant students; they are often on the quest for an individual that suits their institutional objectives. You should also collect the relevant materials for an application like resumes and transcripts so you can make a list of what is absent in those materials that are required to be added in the write-up.
Like, if you're selecting a normal academic scholarship program, you might want to elaborate on a particular class you attended that seemed quite interesting or had an influence on your present career objectives. The authorities will notice the list of classes you attended by going through your transcript, but they won't understand how a certain class motivated you unless you explain it. Writing the essay allows you this opportunity.
Tips for writing scholarship essays
Any academic awards or other certificates that you've won
Any college-level courses you completed during high school
Any internship or some academic experiences that won't feature on your transcript
The reason your experience and the mission statement of the scholarship program match
What you plan to pursue as a major in college and how you feel that major subject will be beneficial for you future career objectives
Any special skill or knowledge that you possess or an assignment you did in school or as a co-curricular activity
An evidence of how you face different challenges
Your financial standing that makes it essential for you to fund your education through scholarship.
After compiling all these details, now you are required to include these tips for scholarship essays in the essay that addresses the question. And how to write a scholarship essay
Prepare a structure or a rough draft
Not everyone is keen on forming an outline before they start with the essay, and some are not even aware of it. Nonetheless, it can prove to be extremely useful. You can begin with the list of essential points to prepare for the structure. Presenting a story is the simplest and most perfect way to write a scholarship essay. You can describe how you discovered your favourite book, and the impact it had on you and your life. Begin with descriptive headings in your structure that determine the general storyline.
Present a solid statement that sums up your major points
You would want to include one impactful thesis statement that defines all the major points you will come up with in your paper. It is often convenient to begin writing with a simple statement. And even though your essay doesn't have to start or end with the statement, but including it somewhere will allow you to tie all the separate sections together.
Fill in the paper with necessary details
Now that you have a powerful thesis statement, a proper structure, and a list of key points in place, you can start filling in the rest of the sections in your essay. The first sentence is exceedingly significant; it should hold the attention of the reader, and influence him/her to proceed further in your paper. It is always ideal to commence your story by drawing a vivid picture of an incident about which you will be elaborating in the paper.
Rewrite, review, rewrite and repeat
An efficient writer rewrites and reviews his/her work countless times. After putting together the first draft on paper, take a break from the essay for a few days and then get back to it with newer insights. Proofread the content of the essay and maintain appropriate spelling and grammar. If you're comfortable, you can prepare another fresh draft and then combine the best of both the content within the final draft. Presenting a new draft can enable you to think of new concepts or a more efficient way to narrate your story. Some other tips to think about as you rewrite and revise:
Always ensure that it looks like the ideas are coming from you. You want the scholarship authorities to perceive that they are getting acquainted with you. If you don't seem genuine, the authorities will understand. That's why it's always better to be yourself than saying things that you believe the authorities would want to hear.
Find the right balance between modesty and arrogance. You must be proud of your achievements, but you wouldn't want to come across as arrogant. Don't resort to unnecessary exaggeration in your story; rather state exactly what you did and the effect it had and let that guide the judgments of the authority.
Don't just write down your achievements, talk about them precisely and also let the readers know about your feelings during these episodes.
Ensure that you are addressing the specific question and following all other specifications of the essay as mentioned by the authorities, like font style preference and the length of the document.
A scholarship essay is not similar to a dissertation. You don't have to use eloquent words to impress the authorities, especially if you're not entirely sure if you're applying them the right way. Coherence and simplicity should be the purpose.
Make sure the readers go through your paper from start to finish. Authorities don't devote much time to reading the documents so you have to influence and compel them to read further. If you are narrating a story, don't disclose the end before the actual end.
See to it that the keywords from the mission statement are present. It is easy to bypass the objectives of the scholarship program in the course of your writing. Go back to their mission statement and search for areas to add the keywords from the statement. However, you must not replicate the mission statement word-by-word.
Get someone else to read your paper
Typically, you could get a teacher or an admissions counselor who is well-acquainted with the admission process in colleges and also with preparing scholarship essays. If you can't get in touch with a teacher or counselor, you can look for online academic writing services to make your paper engaging. When the editor is done proofreading, and you're satisfied with their notes, make sure to pose the following queries:
Were there any sections that seemed incoherent?
Was the story intriguing and did it grab your attention?
Did you come across any spelling or punctuation mistakes?
Does the essay reflect my ideas?
Does the paper address the question appropriately?
Is there anything you would have included in the key points?
After choosing an editor to evaluate your draft, it is best to review and rewrite once again.
Polish the final product
Once you feel content with the way the paper has shaped up, read it one more time and observe the structure, grammar, spelling and also if you maintained all the necessary points as determined by the scholarship program. If you exceed the specified word limit, you will have to make modifications. If you are well under the mentioned word count, then you can include a paragraph or a section.
So while applying for a scholarship may seem quite a harrowing process, with this step- by-step guide, you can find a place in your chosen university or college.
Feeling too weighed down by the multiple college fund application essays? Hire a skilled essay writer from MyAssignmenthelp.com today!
If you dream of studying in a reputed university or college, but lack the resources to afford the tuition fees, then opting for a well-known scholarship programs is the best option. However, most of these scholarship or college fund programs have stringent application policies that have to be met to become eligible for receiving the funds. Now many students are not aware of the proper ways to prepare the scholarship application essays and tend to falter while presenting the documents. To avert such mishaps, it's best to look for the professional services of MyAssignmenthelp.com.
We have a brilliant team of 4000+ PhD writers who have acquired the proper knowledge in their respective fields. They are highly qualified to deal with any intricate topic or subject and ensure that your essays never fall short in quality. Additionally, they are always approachable and accommodating and listen to your concerns when preparing your academic assignment which makes the best in the business. So put your faith in our writers and watch them create magic with your assignment.