Save Time & Excel Academics
Share your requirements & connect with top tutor !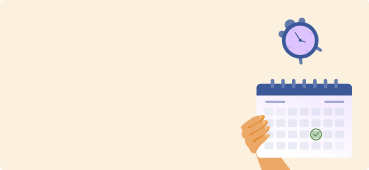 50+ Good Argumentative Essay Topics
Ruby Walker
22 January,2018
Although an ordeal, writing an argumentative essay can be quite an interesting task. Every human thinks that he or she knows the best. This is why it becomes a challenge to convince someone and make him/her agree with your perspective. Unless the argumentative essay topic isn't an interesting one, neither you will enjoy writing the piece nor will the reader be convinced. Although collecting evidence and putting them in a proper structure is what defines an argumentative essay, the essay topic can be a real game changer.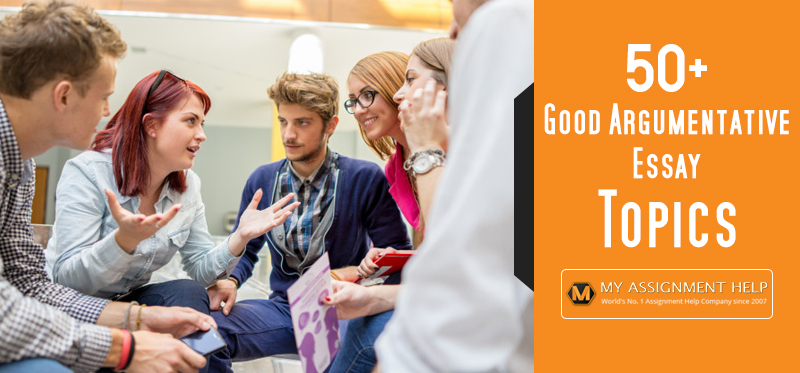 Before that, lets us first uncover the meaning and the essentials of an argumentative essay.
WHAT IS AN ARGUMENTATIVE ESSAY?
An argumentative essay is a kind of essay in which you need to present your arguments about both sides of the topic you choose. Argumentative essays call for extensive research through published material for evidence to prop up your claims. Before you write an argumentative piece, it is essential that you learn as much as you can about the topic so that you can understand different perspectives regarding the issue. This will help you take a stance and support your position strongly.
Below is the general structure that you must follow while writing an argumentative essay:
Introduction: In the introduction, you must create an engaging hook to grab the attention of your reader. Start the piece by providing background information on the topic of the argumentative essay. Also, do not forget to write a good thesis statement in the introduction.
Body: An argumentative essay follows the three-paragraph rule. Utilise this to state your arguments and while doing so, do not forget to back your claims with evidence. Since it is not feasible to dedicate separate paragraphs for each of our arguments, we suggest that you club similar arguments and present them under the same segment. You can go through our examples of an argumentative essay to learn the trick.
Counterargument: This part is a breakaway from the usual format of an essay. If you want to score brownie points in your essay, then this is your opportunity to do so. To provide a complete argument, you must gather or the possible refutations on the argumentative essay topic and address them to add weight to your stand.
Conclusion: For the conclusion, you just need to rephrase the thesis statement and summarise the major points. End the essay with a call to action, or by asking a question to engage your readers.
Here are some good argumentative essay examples that you can go through to get a better idea.
HOW TO CHOOSE A GOOD ARGUMENTATIVE ESSAY TOPIC?
If you want to cut the mustard with your piece, then it is essential that you choose a convincing argumentative essay topic. A lot of your essay rides on the topic that you have chosen. So, you need to give a lot of thought into choosing a good topic.
Here are the key elements that you need to remember while selecting an interesting topic for your argumentative essay.
Make sure that the topics are relevant in the present. Expired topics won't fetch you a good grade because of its obsolescence. Choose an issue tracing back to a maximum of two years.
Zero down on a contradictory and controversial topic – an issue that has divided opinions. Also, make sure that the topic is what you call 'de nos jours', i.e. it should be something that people are talking about.
Choose a topic that has not been explored by many. This way, your research will contribute to the cause. And most importantly, it will be easier for you to convince people easily.
Check whether enough data is available on the argumentative essay topic.
Choose a topic that makes you passionate. This will let you enjoy the process and make your writing more convincing.
50+ MOST INTERESTING ARGUMENTATIVE ESSAY TOPICS
If you are looking for some good options for argumentative essay topics, then read on. We have curated the ultimate list of 50 best topics for a compelling argumentative essay topic.
Argumentative essay topics for middle school students
We have divided the list according to categories to make it easier for you to find THE topic according to your subject. So, dive in.
(A)Argumentative essay on technology
Is the use of technology forging distance between people?
Is technology making people dumber than smarter?
How has technology affected social practices? Is it making us more lazy and destructive?
Should there be any legal control over technological developments of a country?
Should technology be incorporated in the educational process universally?
In this era of technology, should students be taught to type instead of writing?
Are cognitive computers like Watson a good idea?
(C)Argumentative essay on social media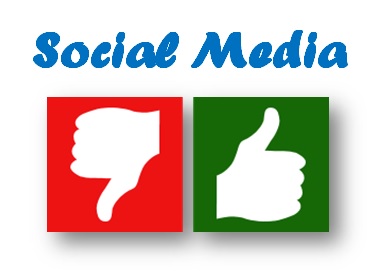 Source: knowledgeblob.com/social/social-media-a-boon-or-bane/
Should there be any regulation of cyber-bullying?
Is social media a significant contributor to depression and anxiety among adolescents?
How have social media platforms affected interpersonal relation?
Should there be legal consequences for trolling and cyber trials on the Internet?
Should the rule of free speech be allowed to be practised on social media?
Why should young people not be friends with their parents on Facebook?
Is the social media a drain on the creativity of young people?
(B)6th-grade argumentative essay topics
Why should education be free for everyone?
Should access to the internet be limited for students?
Is the current grading system helpful in assessing a student's potential?
Are tests like SAT and ACT practical and essential?
What can be done to reduce obesity among teenagers?
Pros and cons of globalisation
Why should students add up to the social movement for nature's safety?
(D)Sports argumentative essay topics
Why should physical education be an integral part of the school curriculum?
Why should sportspersons who consume steroids be banned from sports activities?
Why has football emerged as the most popular sport in the world?
Why should certain dangerous sports like bull-fighting be banned?
Hunting isn't a sport, and all forms of it should be prohibited by law
Why should all types of betting on sports events be prohibited?
Do participation medals and trophies add enough value of appreciation?
Argumentative essay topics for college students
(A)Classical argument topics
Why should the use of animals for research purposes and experimentation be banned?
Why should at least one member from every family consider a profession in the army? (Here is a sample on the same topic)
How does the movie King-Kong show why the wild should be left at peace?
The greatest threat to humans are humans themselves
Why should the production and sale of tobacco be made illegal?
Should court proceedings be documented for public broadcasting?
When is the most suitable age to vote?
(B)Controversial argumentative essay topics
Are we already at war with each other?
Is gun control the best way to control the rate of crime in a country?
Should social media trial be considered while passing a judgment?
Does corruption come with power or poverty?
Why did Adolf Hitler hate and execute so many Jews?
Should the government accept people with physical disabilities?
Can anyone be above the law?
(C)Funny argumentative essay topics
Do we really need superheroes and vigilantes like the Batman and Iron Man in the real world?
Why should not graffiti considered to be an illegal art?
Should Marijuana be made legal?
Which came first: the chicken or the egg?
Why do we panic when our phones fall but laugh when our friends do?
How can retail therapy help you cope with the disaster that we call life?
Why Courage the Cowardly Dog was not just a cartoon show?
(D)Argumentative research paper topics
The controversy of children being made into models
Is money the root of all evil? (Here is a sample for your help)
There is no right age for drinking
Why should feminists not be tagged and sexists be tagged?
How is child adoption by a gay family better?
Why is war not an option?
Premarital sex: is it really an issue at all?
Cannot think of any good prompt for your argumentative essay?
Get interesting argumentative essay topics from the best minds @ MyAssignmenthelp.com
Apart from the above list, our creative minds can also come up with a list of some fantastic topics for your argumentative essay. And if you are looking for essay writing help, then our qualified essay writers can save you from the drill. They have been in the academic field for the past ten years and are therefore aware of all the tricks to make your essay a convincing read.
Other than essay writing and topic selection, we also offer services like essay formatting, essay editing and proofreading, etc. and the best part? All our writing services come to you at rates that are easy on your pocket.
If you want to hire our writers, all you need to do is fill up our online form and submit it with the payment, and we will get back to you in no time. For further queries, drop us an email. Our executives are available round the clock, and they can help you out anytime you want.
Did you find this artical useful for you?
Yes
No
4583 User's Viewed this article