Save Time & improve Grade
Just share requirement and get customized Solution.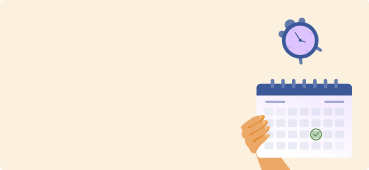 How to End an Interview
Mark
23 May,2020
An interview is a gateway to bag a job in your dream company. Like a dynamic beginning, the way you end an interview also leaves the final impression. Hence it is vital to know how to end an interview. If you fail to make a lasting impression, all your hard work will be wasted.
While most of you rehearse introducing yourself, you all tend to plan how you want to end an interview. So, while you make a great first impression, your attempt to leave a lasting impression falls flat. To ensure that you get a call-back from all the recruiters out there, here is everything you need to know to ace the interview till the last second.
What to Say at the End of an Interview?
5 questions to prepare for
You must understand the nature of the questions that are mostly asked to end an interview. If you have an idea of the questions that are usually asked, it will be easy for you to face the questions deftly.
Here is a list of questions that are usually asked while ending an interview:
Where do you see yourself in the next five years?
Do you think that you are suitable for the profile and why?
What are your expectations from the company?
Who do you think is a strong competitor of a person?
Do you have any question about the company?
The first step to know how to close an interviewis to have the answers to these questions ready. When you have the answers ready, you will not fumble and will be able to show ooze more confidence in front of the recruiters.
Now, while the questions seem to be very simple, answering them isn't. You have to be very calm while answering such a question. You must know exactly what to say at the end of an interview when you are asked any of these.
For example, if the interviewer asks, 'Do you have any questions for us?'
Answer this question in such a manner that shows your homework.
Say something like - "Yes sir, I do have some questions to clarify to get a better view of my future employer. When I was going through the details of the company, I read about some of the local competitors of the company. How do you manage to out-sell them?".
It will be even more impactful if you mention a competitor's name to show how familiar you are with the company's workings.
Interview closing statements: The Best Things to Say in an Interview
An impactful closing statement helps you stay in the mind of the interviewer. Here are three main reasons why a closing statement is the last nail to hit.
It helps you to express your interest in the company. If you are discussing the progress or action plans of the company, it will show your awareness about the company.
It helps you underscore your skills and qualifications. Your closing statement can advocate your approach to solving a problem. This helps the interviewer in understanding your intellect.
Reveals your confidence. These ending questions are deliberately asked with a nature that it can be ignored. So, when you face it and answer them, it shows your confidence.
These are the reason why ending an interview with an impactful statement is necessary.To help you create a great leaving impression, here is a list of effective closing interview tips statements that you can use:
Thanks for giving me your precious time. The job is the perfect opportunity to hone my skills, and it will be a pleasure to work in your prestigious organization.
The job sounds great, and I will be looking forward to the next step!
It was a pleasure meeting you. I hope this will be a productive activity for both of us.
These are some closing statement that can help you end your interview and get a guaranteed call-back from the recruiting department of your dream company.
How to Close an Interview: Tips and Tricks
If you have an idea of all the good things to say during an interview, it can give you a competitive edge over all the other candidates. However, one silly mistake in any other aspect can get you out of the competition. Therefore, you need to say the right things, show the right body language and be confident.
In that light, here are some tips to keep in mind while in an interview:
Be confident but not overconfident
While speaking in the interview, make sure that you do not present an image of being an over-smart Know-It-All. Reply to only what is being asked.
While speaking in an interview, be specific about what you are saying. Don't beat around the bush. Keep your answers precise and to the point.
Show that you are eager and not desperate-
Often most of you lose control and only say 'yes' to please the interviewer. This shows how desperate you are to join the company. This can leave a negative impact. You need to look eager, not begging.
If you have only good things to say in a job interview, you are sure to succeed as it reflects your positivity. Be confident and stay calm. This will help you show that you can tackle the toughest situation with a cool head.
If you are nervous about an upcoming interview, we suggest that you take time to practice and rehearse your answers. If you do not have enough time due to piling assignments, then our experts can help you.
Hire the Experts of MyAssignmenthelp.com
Use the Free Time to Practice for Your interviews
If you want to ace your interview, then we are here to help you in every way possible. You can hire our writers to work on your assignments and use the extra time to brush up your communication skills. Our writers are proficient in providing the assignments well within the deadline. So, you will know that your grades are safe and you will be able to bag the best jobs in the future.
At MyAssignmenthelp.com, you will get the best services at the most affordable prices, along with several complementary services.
Here are some of the unique benefits that you can get to enjoy when you hire us:
Introductory and seasonal discounts
Referral bonus on referring friends our services
Sign-up Bonus of $20
Guaranteed delivery of urgent orders
Safe payment options
Our writers can also help you draw up a well-structured CV so that you cangetthe dream job. So, hire our writers right away and enjoy a fruitful career.