Save Time & improve Grade
Just share requirement and get customized Solution.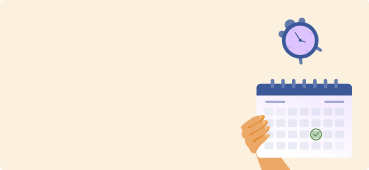 How to Negotiate Salary? Things You Need to Know
Ruby Walker
11 May,2020
Are you about to get an appraisal soon, or appearing for the final round of salary discussion in a new organisation? Well, we do acknowledge it feels when it comes to negotiating salary offer and especially under environments where you have to settle for less. But, hold on. You must know that salaries can be negotiated as well, right?
One just needs to know about the tricks of the trade and ask for the right hike, at the right organisation and during the right time. So, are you eager to crack the code and figure out when and how to negotiate salary offer?
Read this blog carefully. It comprises some of the most rewarding salary negotiation tips for the best hike one can ever get.
Focus on the market and make your moves
First things first, you need to take a close look at the market value of the profession you are in. Based on a thorough evaluation, you need to ask for the salary you are aiming for. Follow these strategies and aim for the moon with confidence.
See if the profession is at a booming stage in your location. You cannot expect someone to pay a lump sum if the profession has minimum recognition in your area.
Brainstorm over the current global scenario of the profession of your niche, make an analysis and set your salary quite accordingly.
You can also utilise word of mouth strategy and see what other employees (of your professional niche) belonging to different organisations are earning. You will get an estimate which will help you to set your priorities according to the market value.
Salary negotiation simply gets easier if you study the job market well, and make your moves wisely.
Be confident of what you speak
This is one important aspect you must consider if you aim to negotiate a salary in a way it is supposed to be. If you are not confident of what you speak or the salary you would demand, then recruiters won't take you seriously. Having a scowl on the face and hesitating to place forth your quote isn't really a healthy way to negotiate salary.
Here's what you need to do:
You should focus on starting things off with a positive note, be vocal of what you need and what you aim for, show your credibility and make your presence felt accordingly.
There is a thin line of difference between being confident and over-confident. Never cross the line and end up going over the top with your salary expectations. Recruiters won't entertain such attitudes.
It is also quite important for you to keep your head high and put a smile on your face as you communicate with your immediate supervisor or hiring managers.
Being shaky or submissive will only make recruiters convince you to settle for a lesser amount.
Know how much to negotiate for the salary raise (the tentative percentile) and place your proposal accordingly.
The right kind of body language and positivity are the two most important aspects to be met when it comes to negotiating salary offers. As they say "You never get a second chance to make a first impression."
Talk about what you can do
Talking numbers while negotiating salary offer is, of course important. However, what's more critical is the fact that your recruiters know your real worth and how you can be an asset to the company. For that, my friend, you need to speak out and demonstrate things you can pull off for the organisation.
Here's how.
Create a work portfolio and walk in with confidence with the document in hand.
Don't end up giving a sales pitch. Rather, make the tone conversational, moderately informal and cite real-life instances where your professional expertise has helped you overcome the odds.
Talk about the existing project you are working on and how you plan to improve it further with your skills and industry expertise.
Make sure to talk specifically about those skills you have actually honed. There's no point bragging or talking about skills you are yet to learn. You cannot impress your recruiters during salary negotiation on losing facts and intentional bragging. Be objective instead. Convince the hiring managers that the expertise you developed within fit best for the organisation's growth and overall success.
Remember, timing matters
This is one crucial point to be remembered when it comes to negotiating job offers. There is always a right time to do certain things. Negotiating salary offers also needs to be done during the right point and time.
Take note of the suggestions provided below.
If you are about to get a salary hike in the present organisation, then don't just wait for the appraisal review session to boast yourself. By that time, your boss has probably decided the raise.
Start talking to your boss and try compelling him/her for a satisfactory salary raise, at least 3-4 months prior to the salary adjustment season.
Maintain a list of achievements and accolades you have won in the past. Update them in an excel sheet and share the same with your manager to maintain transparency.
The idea is to impress your recruiter or manager with a passive approach and prove a point based on which they will be deciding your salary raise.
Prefer Thursdays or Fridays to ask for a raise
You must be wondering what's so special about these two days. Well, even though there's no concrete reason behind it, Psychology Today magazine states that Thursdays and Fridays are considered more favourable. That's because most of the HRs and other associate recruiting managers are open to salary negotiations and closures as they want to finish their work and meet individual targets before the week is out.
Crazy fact, isn't it? But, what's the harm trying this trick out?
So, take note of the steps discussed above and make sure you never miss out on asking for the salary you deserve. After all, we all work to earn and provide for our lifestyle and family.
Cheers!
Need Assignment Assistance Online?
Here's MyAssignmenthelp.com to back you up
Do you need assignment assistance on similar topics related to salary negotiations, office project management, workplace challenges and the likes? Take a look here. We are right there to help you with the finest of all solutions, absolutely on time. Being one of the leading assignment help providers in town, we have roped in the best academic writers to work with us. The stalwarts know how to draft each paper from scratch and not leave even a single stone unturned to submit solutions on time.
Here are the key areas we priories whole working on academic projects.
Assignment outlining and listing out research methodologies.
Accumulating enough information regarding the topic in question.
Adding references to each of the sources cited in the paper.
Revising each paper closely and eliminating all syntactical errors.
Checking for all major and minor plagiarism mistakes in the paper.
Dividing time accordingly and aiming to wrap up the project, much ahead of the deadline.
So, what are you waiting for? Simply get in touch with us right away and place your order for instant solutions on the go.
Was this article helpful?