Save Time & improve Grade
Just share requirement and get customized Solution.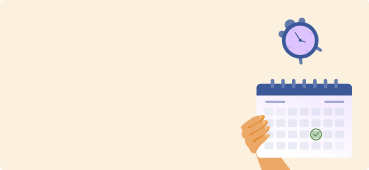 Tips for Writing a Thank You Letter
Henry Lee
15 April,2020
A simple "thank you" is more powerful than realise. It not only shows your appreciation towards the other person but also creates a moment of connection and peace between you two. But is it enough to send just an SMS, saying "Thank you"? Perhaps not.
The problem with most of us is that we are so comfortable using text messages that we don't even bother to know how to write a thank you letter. But you are compelled to write a formal thank you letter for a job interview follow-up as well as several other reasons.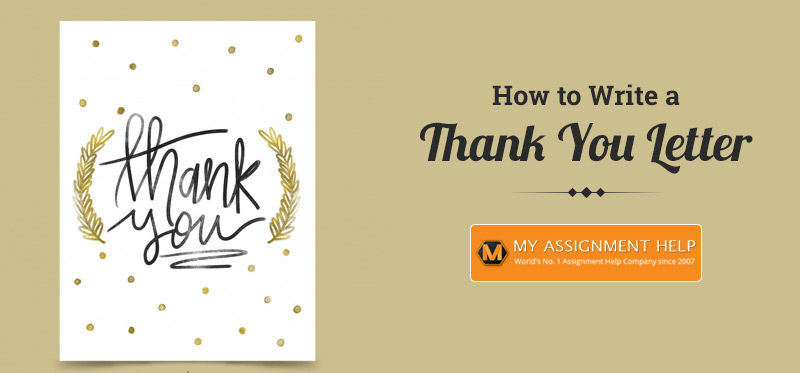 Why do we need to write a thank you letter?
A thank you letter is written primarily to show your gratitude towards a person, a group, a community, and an organisation or a company. However, the contexts can be a bit different. There are a few reasons for which you may need to write a thank you letter.
For job interview follow-up:
It is crucial to make a good first impression in a job interview. However, there's one more thing to do. Even if you have nailed the interview in the first place, you should write a proper thank you letter to make the first impression a lasting one.
Moreover, thank you letter is a great opportunity to remind the interviewing committee why you are a perfect fit for the job. You need to be subtle, though. The purpose of the letter is to show gratitude, not to make an elevator pitch.
To appreciate a colleague's cooperation:
Apart from a job interview follow-up, you may need to write formal thank you letters to your co-worker or perhaps your superior as a form of professional gesture in certain situations. If one of your colleagues has gone beyond his designated duties and responsibilities to help you succeed, sending a thank you letter is the least you can do.
You should also write a thank you letter to your superiors (team leader, reporting manager, or boss) whenever you get any kind of support from their end.
To thank friends and family:
Besides showing gratitude towards the people at work with professional thank you letters, it is also a good practice to thank the people closest to you. It can be for the things they do for you or maybe for a gift.
Writing a thank you letter or sending it via email to the friends and family not only shows how much you value their contribution in your life but also help maintain a good relationship with them.
You can also write thank you notes to someone you are truly thankful to, even if the condition does not meet the ones mentioned above.
How To Write A Thank You Letter?
It is true that gratitude comes from the heart. But when it comes to putting that thought into words, you need to consider a few things. Here's what you need to do while writing a thank you letter.
Start with a suitable salutation:
Always start your thank you letter by addressing the person in the most appropriate salutation. In most cases, starting the letter with "Dear (the person's name)" seems perfect. It works for friends, family, professors, co-workers and more.
However, based on the relationship you two share, you can change the salutation accordingly. For instance, you can address your cousin as "Dearest (his/her name)", while you should use "Respected sir/madam" when writing the letter to a superior.
Be very direct about what you are grateful for:
Unlike the personal letters, thank you letters are concisely written. So, after you have addressed the person, begin the letter by expressing your gratitude towards the person right away. Don't use unnecessary words to complicate the message.
Be very specific about what you are thankful for. Here are some examples:
Accept my sincere gratitude for the opportunity you have provided me with.
I am really grateful for your support in my dream project.
Thank you so much for doing my part of the job.
I cannot be more grateful for your generous donation.
Just clarify the purpose of the letter from the very beginning.
Be very sincere in expressing your gratitude:
It is important to let the other person know that you are truly grateful, and not doing it for the sake of it. Tell the person how much you value their cooperation, contribution, gift or the thing you are thankful for. Try to be honest and sincere while writing the letter. Here are some suggestions:
I appreciate the fact that you have seen potential in me and have considered my application for the position at your esteemed organisation.
Your valuable input has helped me find some effective ways to improve the project and impress the clients.
I really appreciate the fact that you took time from your busy schedule to help me with the task.
Your contribution means a lot to the children in our orphanage.
It is to convey that you appreciate what the person has done for you in the most sincere manner.
Continue the letter with some personal thought or news:
After you have expressed your gratitude, continue the letter by sharing a new or personal thought. If you are writing the letter to a friend or family, you can even try asking about their wellbeing to show that you care. Here are a few examples:
I would love to be a part of your organisation. Hope to hear from you soon.
Let me know when you will be returning to Sydney. I want to take you to brunch the next time we meet.
I wish you the best with your project. Let me know if I can be of any help to you.
Your contribution will inspire others to do the right thing for society.
Hopefully, you have got the drift of how to write a thank you letter. However, there's more.
Show your gratitude one last time:
Before wrapping up the letter, let the other person know you appreciate him/her for the last time. This time you don't need to express why you are grateful to them. Just thank the person for what he/she is. Here are some suggestions on how you can do that:
Interviewing for the job was a great experience. I am looking forward to our next conversation.
You are such a wonderful person. I hope to see you soon.
If you want to talk, collaborate or grab drinks together, let me know. I would be glad to do it.
It is hard to find a person like you in today's date. We wish you good health.
As you can see, the reason for gratitude is not mentioned in any of the instances, but the appreciation is there.
Wrap the letter:
Finally, close the letter with an appropriate closing message. It will certainly vary from one letter to the other depending on the nature of the relationship you share with the other person. Just use the proper words and sign your name at the end. Here are a few examples:
Warm regards, best wishes, yours faithfully, etc. – for professional purposes
Much love, yours, cheers, warmly, etc. – for personal letters
Remember to proofread the letter before sending it out. You would not want to embarrass yourself with a typo. Also, it is important to note that you should write such a letter after you have received some help or gift from the person, and not before that as that looks presumptuous.
Thank you letter samples
Example 1- Thank you letter example for job interview follow-up:
Dear Mrs. Addams,
Thank you for taking the time to meet me yesterday for the interview regarding the job opening at your organisation, Big Tech Pvt. Ltd. I am truly grateful to you for this opportunity. It was a pleasure meeting with you and Mr. Kevinson and hearing how you want the sales team to progress in the next three financial quarters of the year.
I was particularly interested in the position of sales manager in a company like yours. I believe that with my experience in the field of sales, I will be able to contribute to the success of the company. I have a few ideas for the sales strategy as well, which I would love to discuss with you.
You mentioned that you would need some time to make the hiring decision. So, I'll be patiently waiting, even though I'm excited to be considered. Thanks again for considering my application.
Sincerely,
Samuel Murdock
Example of a thank you letter to appreciate a friend's gift:
Dearest Becky,
Thank you so much for your gift. You are the best. I was actually looking for a smartband since my old one is not working properly. I really loved the one you have sent me. The colour of the band also goes perfectly with my uniform. It is a great gift.
I hope you and Charles are in good health. Let me know when you will be visiting Adelaide next. I will take you to my favourite restaurant in the town.
Thank you for being an important part of my life. You truly are my best friend. Give me a call when you can.
Much love,
Mike
You can study these samples to learn about the proper structuring of a thank you letter or use these samples as thank you letter templates. If you were willing to learn how to write a thank you email, you could simply use the same process to draft the email. There's not much difference in the format of a handwritten letter and an email.
If you are still unsure about writing the thank you letter by yourself, you can get the assistance from professional writers.
Hire Skilled Writers for a Well-written Thank You Letter
Don't have enough time to write a thank you on your own? MyAssignmenthelp.com is here to assist. Whether you want to thank an employer for offering you an internship or need to submit a well-written thank you letter as an assignment in the class – MyAssignmenthelp can fulfil your requirements as per your instructions within your chosen deadline.
Here are a few major benefits of placing an order at MyAssignmenthelp.com:
Error-free content with proper structure
Affordable pricing that fits your budget
On-time delivery of the order, even for urgent requests
Plagiarism-free content, with an on-demand report
Assistance from skilled and experienced writers
Free rework support for unfulfilled orders
Complete privacy of the client's personal data
Hassle-free transactions through safe payment gateways
So, what are you waiting for? Place an order with MyAssignmenthelp.com today and take home a well-crafted thank you letter as per your requirements.
List of Letter Writing Example & Samples
How To Write A Complaint Letter
How To Write A Query Letter
How To Write A Letter Of Intent
How To Write A Claim Letter
How To Write A Letter Of Interest
How To Write A Reference Letter
How To Write A Business Letter
How To Write A Character Reference Letter
How To Write A Resignation Letter
Was this article helpful?