Save Time & improve Grade
Just share requirement and get customized Solution.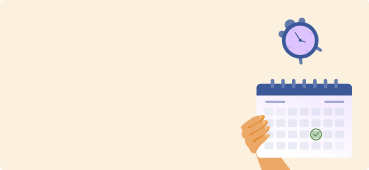 Journal Submission Cover Letter – Structure, Template, Sample
Henry Lee
27 November,2020
Writing a cover letter for journal submission allows the writer to explain to the editor why your work is perfect for the journal readers. It is the final chance to lobby on behalf of your work. However, most writers take it as a mere formality and fail to show the same care as the document.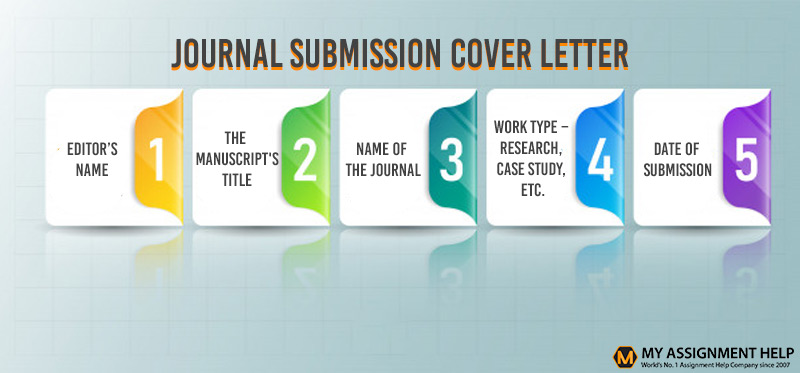 Your cover letter for research paper submission is designed to influence the peer review and highlight the crucial findings. So for learning how to write a cover letter for journal submission, you need to understand three vital factors.
Why you have to write a cover letter for journal submission?
What should you include in a cover letter?
How should you structure your cover letter?
To help you, we've compiled this guide to explain to you how to write a cover letter for journal submission – the dos and don'ts with a sample journal cover letter template.
Read Also - A Comprehensive Guide On Journal Writing
Why Does A Good Journal submission Cover Letter Matter?
A good cover letter for a journal submission is crucial even when it is not mandatory as it is an effective way to grab your editor's attention even before they review your work. The cover letter for paper submission highlights the originality of the study and gives an insight into the significant points of the research.
Additionally, many editors use the cover letter to analyse the author's eye for details and instructions.
For instance, if a journal's guide states that the writer must include disclosures and statements related to ethical practices, make sure to do so. If not, it will automatically lead to rejection of your article, even if you've done a brilliant work! Failure to follow instructions raises a red flag on the quality of your paper.
So in simple terms, the acceptance or rejection of your paper majorly depends upon the quality of your cover letter.
What Should I Include In A Cover Letter?
"What should I include in my cover letter for journal submission" – the central struggle of most writers. If you too are struggling to write a cover letter for journal submission, here's a piece of advice for you, be thorough with the instructions for authors (IFAs).
On that note, here are a few crucial elements you must include in your cover letter for journal submission.
Crucial information
Editor's name
The manuscript's title.
Name of the journal you are submitting
Work type – research, case study, etc.
Date of submission
Brief background description of the research
Overview of methodology
Main findings and how the community would benefit from it
Contact information of you and co-authors (if any)
A statement that your paper hasn't been published previously and isn't under consideration by another and that you have no competing interests
Additional information commonly requested
A list of relevant articles previously published by the journal
Previously published works of you or your co-authors or those under consideration by other journals.
Mention of any prior discussion about the topic with an editor
The requirement of technical specialities for evaluation of your paper
Prospective analysts and their contact details
Other statements, e.g., conflicts of interest, copyright sign-over, agreement to terms of submission, etc
What to AVOID In a Cover Letter for Journal Submission?
Don't include the entire abstract of the manuscript in the cover letter. Focus on explaining the objective of the research, its importance, and how it is fit for the target readers.
Avoid using flowery and challenging language. Use of too much jargon or acronyms is a big no-no. Keep the language straightforward and easy to comprehend.
You aren't writing a novel. So keep a watch for the length and stick to mentioning the relevant details.
No discussing your reputation. Your editors are interested in the content and not on your list of potential endorsers.
Make sure there are no errors of any kind. If required, get it revised by a language specialist.
Stick to the formal outlook. Relying on humour to grab your editor's attention can sometimes go wrong and set a negative impression.
How Do I Structure My Cover Letter For Journal Submission?
Your cover letter for journal submission should explain why the editor would want to publish the manuscript in the first place. For those of you wondering "how do I structure my cover letter for journal submission," the following structure will give you a fair idea of the necessary points that need to be included.
If known, address the editor (s) by their name; include the submission date and the journal you are submitting to.
In 2-3 sentences, write the title of your manuscript and the type of work it is (e.g. review, research, or case study). Briefly state the background of your research, the question you are looking to answer and why.
Explain in 2-5 sentences what was done, the main findings and their significance.
Highlight why the readers would be interested in the journal. Refer to the cues from the journal's scope and objectives. For instance, if the published work has broad implications for explaining how your work fulfils this.
Lastly, to conclude, include the additional statements confirming that the manuscript has not been previously published and is not currently under consideration by any other journal. Additionally, state that all co-authors agree to all of the submission policies and comply with different ethical standards.
Journal Cover Letter Template Sample
Here's a cover letter for a journal submission sample to give you an idea about the standard journal submission cover letter format.
[Journal Editor's First and Last Name][, Graduate Degree (if any)]
 [Title]
 [Journal Name]
[Journal Address]
[Submission Date: Month Day, Year]
 
 
Dear Dr./Mr./Ms. [Editor's name],
 
On behalf of my co-authors, I'm submitting a new manuscript "[title of article]" for [journal name].
 
I/We confirm that I/We confirm that this work is original and isn't published anywhere nor is under consideration for publication.
In this paper, I/we report on _______. This is crucial because __________.  The manuscript should interest readers in the areas of __________.
[Explain the novelty of the manuscript, the problem, and why it is right for the readership.]
Please address all correspondence concerning the manuscript at [email address].

Thank you for considering this manuscript.
Sincerely,
[Your name]
Corresponding Author
Institution Title
Institution/Affiliation Name
[Institution Address]
[Your e-mail address]
[Tel: (include relevant country/area code)]
[Fax: (include relevant country/area code)]
"Where Can I Find Journal Submissions Cover Letter Samples For FREE?"
At MyAssignmenthelp.com
Don't panic if you don't know how to write a cover letter for your journal submission. MyAssignmenthelp.com has a large team of PhD experts and highly accomplished researchers who have helped hundreds and thousands of students create flawless cover letters for journal submission. For example, you can check our journal submissions to cover letter samples.
Apart from getting full-fledged writing support and ample sample cover letters for manuscript submission for a journal, there are some added benefits like:
Academic help from 5000+ PhD experts
Unlimited access to the sample repository with 500+ journal cover letter templates
FREE rework assistance on unfulfilled orders
Jaw-dropping prices on educational services
24*7 live customer service
100% original work
Quick turnaround of solutions
Secure modes for payment
Quit stressing about writing an effective cover letter for journal submission and get expert assistance from top PhD experts in the country.
Was this article helpful?