Save Time & Excel Academics
Share your requirements & connect with top tutor !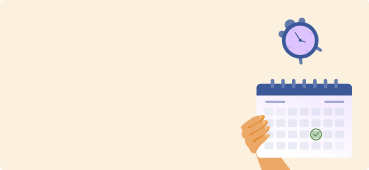 Top 8 Tips to Write a Business Email
Mark
26 December,2018
The modes of written communication have evolved over the years and how! What began with emails replacing the old school pen and paper has now moved over to WhatsApp and Hangout messages. Today's millennials barely know how to type in full forms. This is the generation of abbreviations where LOL and ROFL make the most-used words! As youngsters prefer texting in colloquial language over literature, students are losing the habit of writing messages in complete sentences that are grammatically correct and meaningful. And when we talk about how to write a professional email, the first thing that comes to our mind is the need for properly constructed sentences to communicate a pre-planned and formal message. As compared to texts, emails must have more self-contained messages that reflects professionalism.
As you step from your student days to your working career, you have to write millions of business emails. Even as a student, professional and business emails will have an important role to play in your life. From your application for a scholarship to your participation in a school/college event, communicating with the higher authorities are generally done through a professional email, and this makes it imperative that you learn to master the art of writing an email that can create an impact even while being precise. When you send a professional email to a higher authority, it is the language that you use and how you use it that makes the first impression. Considering that in most cases the receiver of the email won't know you, it becomes necessary that you put forward your best foot in the email to make it impactful and impressive.
So, if you find yourself at a loss of words and cannot seem to frame the sentences articulately in an email, we have some professional and business email tips for you that will give you an overall idea of how to write a business email.
ARE YOU WONDERING HOW TO WRITE A PROFESSIONAL EMAIL? HERE ARE 8 BRILLIANT TIPS
If you have been looking for some help to write a professional email, look no further. Here are some of the best tricks to compose the best professional email.
The subjectline is important
Most of you might think that the Subject box is redundant and that it serves no purpose. Think it this way – what makes you read an article in the newspaper? The heading, right? The subject serves the same purpose. The receiver gets an idea of what to expect inside the mail. So, the next time you compose an email and hit the send button after ignoring the subject box, think twice. Because the chances are that the person to whom you send the professional email might leave it unread considering it to be an unimportant message and transfer it to the spam folder. With the subject line, you give the reader a concrete reason to open your message. And just like a heading, the subject should be to the point and crisp.
Don't lose sight of what you want to communicate
Quite often, students forget the primary motive of writing the email and end up making what could have been a five sentence email a verbose piece. You need to understand that the person you are mailing to receives multiple professional and business emails every day, to say the least. So, you need to write the content as precisely as possible. Remember the purpose of the email – why are you writing? From a request to a Call to Action, the language might differ, but the message should be conveyed articulately. The material of the email should be direct and organised. If it's a long one, then instead of writing the content in a chunky paragraph, write it in bullets. This will make the email more readable.
Correct tone, correct words and corrected material
Considering that a professional email or a business email is sent for official purposes, the content of your email should always be formal. The tone should be anything but casual. Do not make the mistake of using abbreviations or colloquial terms in the email. Writing a sentence like "Dis is 2 infrm u" can have a disastrous effect. The content should be direct and polite at the same time. Also, make sure that you do not use the uppercase in the email. Using smileys and emoticons are a big no-no and using nonstandard punctuation and spellings like the ones you use while texting isn't welcome either. Linguistic shortcuts reflect a casual attitude in the email, thus negating its formal approach.
Try to avoid attachments
Unless it is necessary to do so, try to avoid sending attachments through a business email so that the reader does not have to download any attachment to know what the email is all about. Try to write and explain (in brief, that is) about the contents of the enclosure so that the first thing that the reader sees is the information. And if you send one out of necessity, then make sure that you send a file that does not consume much bandwidth or space. Moreover, address a line stating that you have attached a document or a file and give a line for the content that the reader can expect in the attached file. For example, if it a filled out form, then mention a line like, "Please find the filled-up submission form attached" so that the reader knows it is an important document.
Identifyyourself clearly
Since you cannot give a detailed introduction in a professional email, you would want to identify yourself accurately, so that the receiver of your email knows who sent the mail. In case of a business email with the intention of regular workplace communication, a salutation is very necessary. You need to remember that the emails received by professionals from unknown sources don't get recognized and are often left unread and sent to the trash bin. So, when you know that the person you are writing to doesn't know you well enough to recognise your email address, it is better that you sign off with your entire name. And if you are following up a meeting, then start with a sentence as a rap on their memory. Something like "I enjoyed talking with you the other day" should do fine.
Be careful of what you send
Although the email reaches just one person, you cannot assume that the email sent will be kept private. So, a good practice would be to stay as generic as you can in the email. The first thing to remember about writing a professional or business email is that it should not be too personal. Don't send anything over email that gives away too much of your personal life. Moreover, as a part of workplace communication, the receiver should not have access to your own life. Emails are not secure enough and can be hacked. Also, personal details in a professional or business email can stretch the length of an email.
Check through the samples
A professional email can make or break your career. For example, if the email is an application for a scholarship, then you know that a lot banks on the email and so you would not want to mess it up. So, if you don't know how to write a professional email that is impactful enough to fetch positive feedback and create a great impression, don't stress it out. Instead, take help from someone. You could approach a teacher or your elder sibling. You can also check for email samples that are available on the internet. Taking a cue from a sample will help you compose a business email that is professional and courteous at the same time.
Show Respectand Restraint
Proofreading should be an essential part of the process. Make sure that you have punctuated your message properly and the spellings are correct. An email that is grammatically wrong and full of errors can create a negative impact on the reader.Use a spellchecker and go through the email more than once. You may see some typos or areas that will need revising. If you are sending a message to someone with a higher designation in the chain of command, take an extra minute or two to check through the draft before hitting the Send button.
Practising the above mentioned tips before writing a professional or a business email can make it more effective. With the help of the tips, you can write a professional email that can make an impression on the reader and serve its purpose. And if you still feel challenged at the thought of writing a professional email, then opting for professional help might be the best solution for you!
Still cannot figure out how to write a professional email? MyAssignmenthelp.com is right here to assist you!
If writing a business email is what scares you, then get in touch with the custom writers at MyAssignmenthelp.com right away! Our in-house custom writers are highly qualified and experienced and can solve all your problems! We boast of a high customer satisfaction rating of 4.9 out of 5, and we are the most sought-after academic writing service. From essays to coursework writing, research papers to MBA projects – we deliver all types of assignments.
Here are some of the features that you will enjoy when you hire our services.
Unmatched quality
Prompt deliveries
100% original content
Unlimited revisions
Free editing and proofreading
Affordable prices and discounts
Round-the-clock online support
Do not waste time worrying about how to write a professional email. Hire our services and bring an end to your worries.