Save Time & improve Grade
Just share requirement and get customized Solution.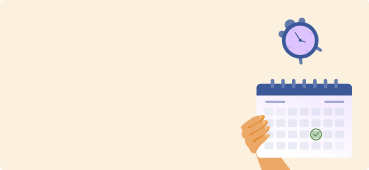 Write Your Way to Glory: All about Personal Letter Formats
Sienna Kelly
02 August,2019
Dear Reader,
Let us take you back to the days when we wrote letters to each other, asking about how our friends and relatives were doing. Those were the times before each of us had a Smartphone to flaunt, and DMs cluttering up our inboxes. Those were the days when the word 'inboxes' vaguely had to something with boxes to the letter-writing populace. Simpler times, indeed.
Nowadays, even official communication is taken care of through emails. You are more likely to find a job offer waiting in your email inbox than a letter delivered to your address. However, sometimes we still find us writing a letter or two. And this blog tells you all about the personal letter format. Following the personal letter format carefully will help you write engaging personal letters that not only convey your message but also stay with the recipient for the times to come.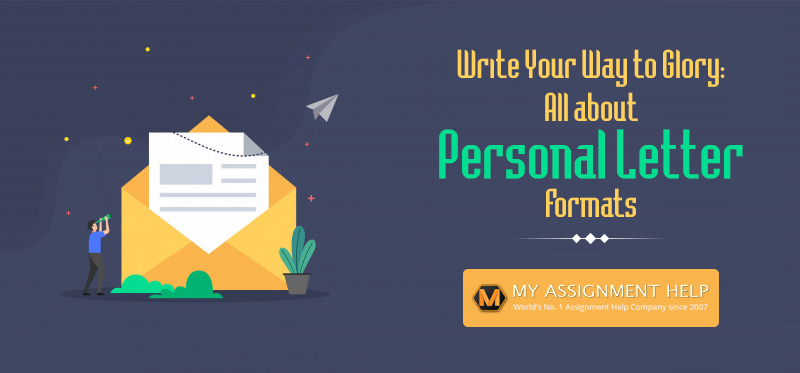 Watch out for the personal letter examples along with a detailed description of the personal letter format in this blog. They will come in handy when you are trying to make heads or tails of what to put in a letter. Read on to know more about personal letter templates and structure.
Personal letter format: the elements
The format of a personal letter contains the following elements.
Full name and address of the sender
Full name and address of the recipient
Salutation (usually including an endearment)
A subject line (which can sometimes be optional)
An introductory paragraph
Body paragraphs
A concluding paragraph
A signing-off note
First name (or full name) of the sender
Personal Letter Format: Basic Structure
For all of those who have queries regarding, "How to format a personal letter?" here lies the answer.
A personal letter includes all of the elements discussed above, in addition to a few formatting specifications.
Full name and address of the sender - Placed on the top right corner of the page, this section must contain the full name and address of communication of the sender. This is usually followed by the date the letter is addressed.
Full name and address of the recipient - This flushes left, right after the date. This section should include the full name and address of the recipient.
Salutation (usually including an endearment) - The most accepted and widely used term of endearment for a personal letter is 'dear.' Followed by the first name of the recipient, this usually suffices to address the recipient warmly enough.
A subject line (which can sometimes be optional) - A subject line is mandatory for a personal business letter, but not quite the custom to include in letters of a more personal nature.
An introductory paragraph - With the opening paragraph begins the main content of the letter. This section includes the premise of the letter. It gradually draws the recipient's attention to the matter in hand.
Body paragraphs - Body paragraphs do not have any fixed number of length in case of personal letters. However, brevity is still considered a virtue when it comes to the art of writing letters like a pro.
A concluding paragraph - This section should successfully summarise the entire contents of the letter. The personal letter must have a call to action in its concluding sentence, that prompts a reply from the recipient.
A Signing-off note - This section contains a sign-off note thanking the recipient for their time and attention.
First name (or full name) of the sender - The letter ends with the first or full name of the sender.
You can search the Internet for personal letter layouts with examples to get cracking with your letter-writing tasks.
Personal business letter format: basic structure
The basic structure and formatting specifications of a personal business letter are the same as a personal letter, with three differences, as listed below.
Subject line - Personal business letter must contain a concise yet well-defined subject line, preferably emboldened and underlined (to indicate urgent business matters).
Body paragraphs - Body paragraphs for personal business letters should be short and to-the-point. Ideally, a personal business letter should not take up more than one page.
Signing-off note and signature - The sign-off note in a personal business letter should suit the formal tone. This section must also include the full name and alternative contact information (like email IDs and business contact numbers) of the sender.
Personal recommendation letter: example
Perhaps the trickiest among all, personal recommendation letters are also known as personal reference letters. They follow the personal business letter format to the T. You may need to write a personal recommendation letter for a friend or colleague for their new job, college admissions, or a new house. Here is an example of a personal recommendation letter to make things simpler for you.
That's all you need to know about personal letter layouts. The next time you are stuck with the personal letter writing format, consult this blog. Writing letters is gradually becoming a dying art. If you decide to stick with it for sentimental purposes, you just might be able to hold on to the simpler times before the advent of faster communication technology.
Here's wishing you all the luck with writing a personal letter. Happy writing!
Sincerely,
MyAssignmenthelp.com Team
Do you need help with letters and more?
Entrust MyAssignmenthelp.com with the task
With 5000+ scholarly experts on board, MyAssignmenthelp.com is just the place to come asking for help with writing help. Be it a personal letter, a business presentation, or an assignment, we are adept at wrapping up all kinds of writing tasks in a jiffy. We have a decade of experience in professional and academic writing. Reach out to us with writing problems, and we will provide swift solutions right here.
Raving reviews on the Internet and 4.9 out of 5 in customer satisfaction have been two of the highlights of our journey so far. From fetching stellar grades to closing successful deals, we have helped our customers achieve it all. Here are a few of the added benefits that you can get if you seek personal letter writing help from our team of 5000+ experts.
100% plagiarism-free solutions
Impressive quality that wows all
Super-fast deliveries – every time
Pocket-friendly pricing range
Cashback deals and discounts
Free rework and revisions
SMS updates and alerts
Round-the-clock customer support
Do not while away your time thinking about pending writing tasks. Talk to our customer support executives today to snag the best deals.
Was this article helpful?