Save Time & improve Grade
Just share requirement and get customized Solution.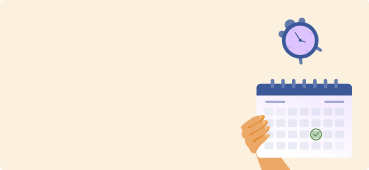 How to write a claim; Ace the art of claim writing
Henry Lee
04 October,2019
Are you interested in hitting the home run? There is no need to burn the candle at both ends to know how to write a claim.
To provide a compelling thesis or essay, a claim is essential. However, you need to have a bright idea to state your concept precisely. A comprehensive guide on how to make a claim is given below. However, you need first to understand what a claim is.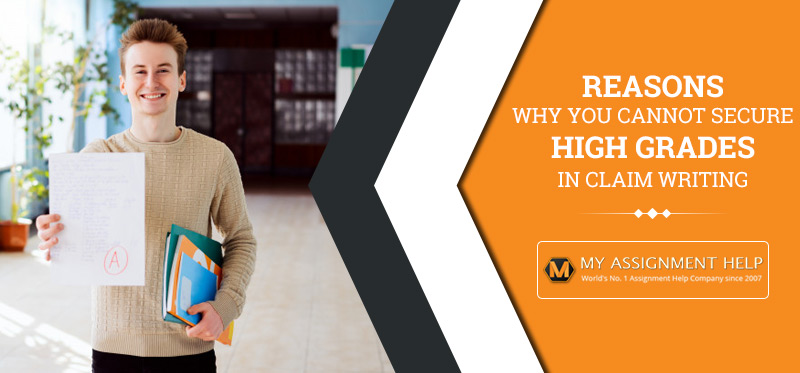 What Is A Claim?
One mentions claim in an essay, especially in an augmentative essay, to provide an idea of the main idea behind the entire content. A claim in an argumentative essay is different if you have a confusion regarding 'How to write a claim letter?'
The claim should be precise and critical, and debatable, in case you are writing an argumentative essay.
If you are wondering 'How to write a claim statement?' then read along.
Different Types of Claims
What is a claim in writing? What are the different types?
According to experts, there are four types of claims:
A claim of fact is a statement where you make a strong argument validated by definition. This is prevalent in research essays.
If you state your oppose or support a policy, then the claim provides solutions. This type of claim is predominantly used in policy-related essays. One essential thing you need to keep in mind is that the readers may or may not agree with your point.
If you discuss the consequences of an action with validations stating the cause of the issue, then that claim belongs to cause and effect. We use this type of claim in law-related essays.
A claim of value is concerned with the value of something, that is usually overlooked. It stresses upon the fact as to how a particular thing should be valued. One relates it to a specific concern or a particular society.
Certain claim examples involve:
"Water conservation is important, but people are rarely following the principles."
"We should be concerned more about forest preservation rather than industrialization."
Shedding Light on Effective Claim Writing
Now that you know about the various types of claims, you need to know how to start a claim?
You must remember that based on the claim, the readers will decide whether to proceed with the thesis or essay. Thus, the well-written claim will create a good impression on the readers. Here are few pointers providing a comprehensive guide on claim writing.
Choosing the perfect topic
The choice of an intriguing issue is essential. If you can select a relatively less known subject matter and provide crucial details in your content, then it will be a success.
Moreover, if you want to know how to start a claim, then you should highlight the aspects that you are about to cover in the essay.
A thesis, in essence, is a question. So, irrespective of the subject matter of the thesis or essay, you are providing an answer throughout your content.
The thesis should be direct and articulate.
In this regard, you should have an idea of the thesis vs claim. It has been observed that students get puzzled regarding thesis and claim. A thesis is essentially the main argument of the essay. We include it at the end of the introductory paragraph.
On the other hand, a claim sentence supports the thesis. It is a topic sentence that provides the main idea of the paragraph.
You should be able to prove your claim
It is imperative that you choose your words carefully. This is because you have to determine what you claim. Thus, vaguely writing a statement won't help you.
However, you must also remember that here you cannot provide a judgment.
A thesis represents the final point of the essay. But one should frame the claim in a way that seems realistic to the readers.
Writing the Claim Accurately
How to write a claim for an essay? After all the initial insights, what could be the significance of this particular heading?
To write a good claim, you should be able to provide authentic validation. You might provide statistics, graphs to provide substantial proof to the statements.
If you wish to know how to write a claim for an argumentative essay, follow these steps.
Select a topic that is relatively lesser-known and engaging at the same time.
You have to think from the readers' perspective. Moreover, the format of the essay has to be intact.
Last but not least, if you want to delve deeper into 'How to write a good claim?' you need to read the following suggestion.
The tone of the claim statement needs to be assertive or definitive. Utilizing words like 'because' or 'though' helps establish firmness in the statement. Moreover, the choice of phrases and words should also be appropriate.
Now you have an idea of how to write a claim to impress your professor.
Examples:
Here are a few examples that you will give you clearer ideas,
Example 1: Essay Prompt: Impending Water Crisis in Brazil
If this is your topic, then your claim should be something like this,
1) Water conservation is important, but people are rarely following the principles

Example 2: Essay Prompt: New Policies Concerning Forest Preservation In United States
If you have to write this topic, then your claim should be,
2) We should be concerned more about forest preservation rather than industrialization
We hope we have cleared all your doubts regarding how to write a claim for an essay for the thesis. If you are still facing an obstacle in writing claim, professional help is just a click away from you.
Are You Unable To Figure Out How to write Claim? Receive Assistance From MyAssignmenthelp.com
If you are unable to grasp the essence of claim writing in an argumentative essay along with the thesis, you should rely on the experts.
Even if you are not facing a problem on how to write a claim, you might have time constraints. It has been often observed that the students are engaged in internships or project works. So getting help from us will solve your problem instantly.
But why should you choose MyAssignmenthelp.com? Here is a list of all the unique attributes of the website.
The writers provide 100% genuine content containing interesting details through extensive research work.
You get unlimited revision options and proofreading service.
You have exciting deals and discounts available throughout the year. Moreover, the price is extremely economical.
You get on-time delivery for submitting your assignments as per the given deadline.
So, what's keeping you distant from availing our impressive service? Place your request today at MyAssignmenthelp.com to receive quality claim writing for your essay.
Was this article helpful?