Save Time & improve Grade
Just share requirement and get customized Solution.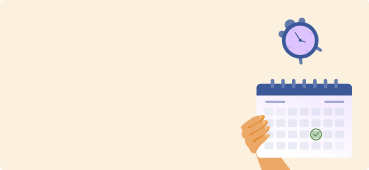 Malaysia's Harvest Festival Kaamatan Depicts Harmony Between Man and Nature
Mark
30 May,2017
The biggest Malaysian harvest festival, popularly known as Kaamatan, was celebrated with great pomp and show again this year! The entire Dayak Community in Sarawak (a Malaysian state) made an exodus for the festival in Sabah (another Malaysian state). The ethnic groups from this diverse region of Borneo along with other places participate in the festivities. One can relish the mosaic of colours, flavour and fun through feasts, buffalo racing, concerts, and performances, held during Kaamatan.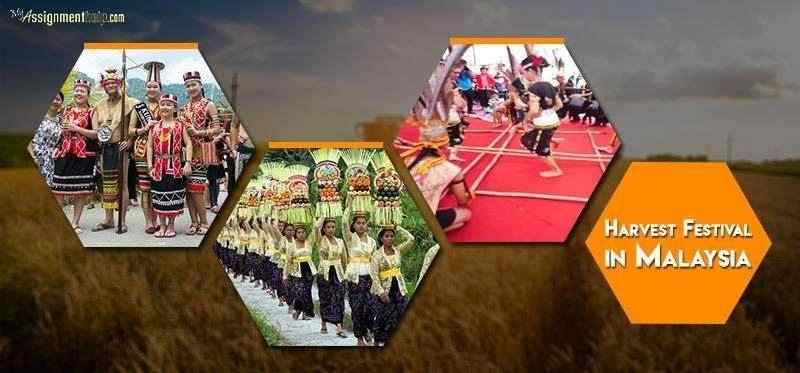 A symbolic harvesting of seven pad stalks marked the beginning of the festival in the interior town of Tenom. This was followed by series of performances in Mungatip and Sumazau dance forms. The native tribes of Sabah performed a traditional practice called Magavau to bring the spirit of the grain back to health for plantation next year. Traditionally, the ritual was led by a priestess at the Unity Hall of Hongkod Koissan, the KDCA (Kadazandusun Cultural Association of Sabah) cultural village, which is the meeting point of all cultural groups from Sabah.
At Hongkod Koissan, visitors were welcomed by a woman dancing Samazau at the gate of the unity hall. As people entered the hall, the sound of the beating of gongs made them partially deaf for some time. One could notice people, eating, drinking and dancing around it.
Throughout the festival, the Kadazandusun people danced, ate and drank and enjoyed the carnival-like atmosphere. Tapai (homemade rice wine) was freely served during the festivities. One could try some from the pot as well.
If you are all fascinated to attend this historical festival in Malaysia, you may want to know the timings of this celebration.With cultural dance, music, traditional sports and the grand Unduk Ngadau (Harvest festival queen commonly known as Miss Kaamatan) contest, it reaches its pinnacle on 30th and 31st of May. After prayers and numerous rituals performed by priests and priestess, the festival culminates with the two-day celebration at Hongkod Koissan with the finale being the crowning of Unduk Ngadau or Harvest Queen. This is not an ordinary beauty queen contest. It has a historical significance. God Kinoingan, the creator and genesis of Kadazandusun, had sacrificed his own daughter Huminodun in exchange of bountiful harvest for his community. The beauty pageant is held to commemorate Huminodun's spirit.
If you want to enjoy the month-long festivities, you can take shelter at one of the neighboring houses which are open to visitors during this festival.
Kaamatan attracts thousands of arts and cultural lovers this year too. Apart from the locals, numerous tourists from various parts of the world joined their hands in celebrating this auspicious festival. It is hard not to fall in love with this unique harvest festival. Owing to its popularity, today, Kaamatan has emerged as one of the major national festivals in Malaysia.
Despite its overall popularity, however, this festival requires more support from the younger generation. The reason being the essence, true meaning and purpose of this festival have started eluding the current generations. It needs re-orientation more than ever, so that the whole world can understand the true meaning of this historical festival. Younger generations of Kadazandusun should take the initiative and help others to regain their cultural consciousness.
If you are planning to witness this festival next year, you should check the official website of KDCA which gives you all required information.
Background of the Festival:
The word 'Kaamatan' has originated from the word 'Tomot' which is a term for 'Harvest'. This is why Kaamatan refers to the paddy-harvesting period which involves a series of traditional rituals. Rituals like invocation to Bambarayan God is performed, purification is done to respect human and spiritual needs, restoration is carried out to ensure the health and well-being of Bambarayan, songs and hymns are recited to show gratitude and appreciation for the gifts of mother Nature.
The significance of these traditional practices can be traced back to beliefs of Kadazandusun community of Sabah. According to an article of faith, the celebration of Kaamatan festival manifests the relationships of the Creator and His creations. It is all about God Kinoingan's (commonly known as Bambaazon) love bestowed upon them, beauty of his creation, as well as the emergence and curse of hell, and the concept of sacrificing love while realizing the concept of salvation. People of Sabah believe that the spirit of the paddy field is a part of Kinoingan who is the creator of everything and the source of life existence. They believe he lives in rice plant, the rice grain and cooked rice. Thus, rice for Kadazandusuns is not only their staple food, it is a sacred plant. Moreover, it is a living symbol of Kinoingan's love for its people.
Plan a trip down the hills along the best views of nature and participate in this festival.
Enjoy exotic cuisines, tribal performances and others. The best place to rejuvenate away from hustle and bustle of the busy cities.
Some information that you would find useful for arranging the trip:
The festival is celebrated for the entire month of May.
Organizer
Kadazan Dusun Cultural Association (KDCA)
Event Venue
Hongkod Koisaan Kadazan Dusun Cultural Association (KDCA), Penampang
Contact Person
Dr. Benedict Topin
Contact Number
088 713696, 088 715924
088 713350
[email protected]
[email protected]
kdca.org.my
For back packers from US, UK and Australia , you can refer to the links
Hire experts at MyAssignmenthelp.com for your assignments
While you enjoy the Kaamatan harvest festival
We know it is hard to resist yourself from Kaamatan festival due to its extravagant appeal. Students, from various parts of Malaysia, or those, who came to Malaysia for studying, generally attend this festival in order to witness the custom and traditions that revolve around rice. But the pressure of the coursework may not allow you to join the flock because you have an assignment due next week. But MyAssignmenthelp.com has the perfect solution for you.
Our wide range of services relieves students from the pressure of submitting good quality assignments within deadline. You can easily hire our experts, who are solely dedicated to preparing top quality assignments on any given topic. We have a team of highly qualified and skilled experts from various backgrounds to cover a wide range of disciplines while providing assignment writing help to students. Each expert, working with us, possesses the highest degree in his or her respective subject and years of experience in academic writing. Our experts are a pillar of our services. Owing to their experience and knowledge, we have become competent of providing the highest quality academic assistance in more than 100 subjects.
Students, from all over the world, got benefited by our services. They admire our quality, professionalism and proficiency. These are not the only reason numerous students choose MyAssignmenthelp.com over other writing services. Here are a few other reasons that make us unique among the crowd,
Unlimited revision guarantee
Best price in the market
Additional offers and discounts
On-time delivery
100% plagiarism free content
24×7 live chat facility
Place an order and see the difference in your academic career!
Was this article helpful?