Save Time & improve Grade
Just share requirement and get customized Solution.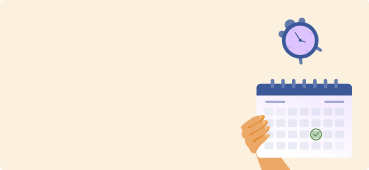 Learn to Write a Dissertation Essay
Mark
06 June,2016
Dissertation takes you through the vicissitudes of academic life. You toil at least for two years: listing topics, judging their potential, scouting through meticulous data to get an in-depth knowledge, structuring 100-page document, making sure nothing slips from your mind and lastly penning down the ideas and thoughts. Your life starts revolving around your dissertation research work and you often get nightmares of failing deadlines. But when you see yourself receiving the final degree, you realize your hard work paid off. But before you experience that triumph, you have many things to do to come up with an excellent quality dissertation.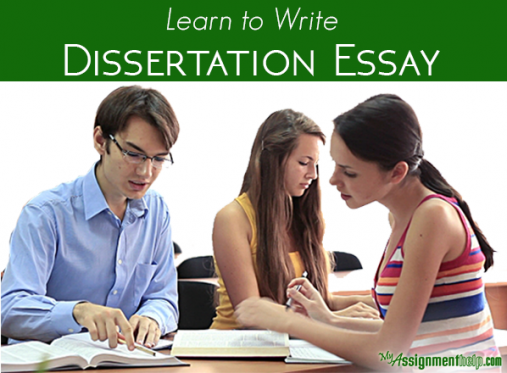 Frankly, this is not a formal dissertation writing guide which would spoon-feed everything about dissertation for starters. You already know what a dissertation is. You need to how to start it because there is so much to do. Here we cover few things that students commonly face problems with.
Overview
How to start dissertation writing?
How to organize everything for dissertation writing?
What should be your approach while writing a dissertation proposal?
What goes into a dissertation?
How to find resources for dissertation writing?
Plagiarism: How to avoid it?
These sections pertain to submitting a top quality dissertation. The advice given here by best and professional dissertation editors are useful to the students who commonly face difficulties in these aspects.
1. How to start dissertation writing?
Well, this is obvious that you have to come up with a dissertation topic. The first criteria of choosing a dissertation topic is the subject should be narrowed down and manageable to gather sources. The second is the subject should be of your personal interest. Yes, there are many things one should consider before choosing a dissertation topic. But these two you cannot ignore.
After selecting the dissertation topic, concentrate on recording the initial ideas regarding the dissertation topic; points from literature or other sources you have consulted so far, and also the solution to problems you came across. In this stage, you will have to swim in the sea of information and pick out the most useful information from the lot. You need to read,
Work of principle authors in this area
Recent studies published in the form of articles and journals
The text of research methodology
Social theories relevant to the topic.
A typical bibliography comprises 25-50 references. So you can understand how much reading you need to accomplish in this course. But above all, you need to create dissertation clock. And what is this dissertation clock? In simple words, it is a timetable that will guide you through the process. You break down the whole tasks into manageable chunks. According to your feasibility, you create a timetable for completing a chapter within a week and then send it to dissertation chair for review and so on.
So this is the main preparation one should take while writing a dissertation.
2. How to get organized for dissertation writing?
'You are not writing a book; you are writing few chapters.' Remember these magic words while writing a dissertation. It is not wise to scare yourself to death. If you see it clearly, you will realize you have plenty of time to finish the document. Have a little faith and ensure you follow the advice mentioned below:
You already guessed how much work has to be done. And after organizing your ideas and research materials, the process will become smooth without hiccups. But it is up to you if you want to see yourself on top with full confidence or under the pile of books amidst confusion and chaos.
You have been saving all documents, links and sources on your computer, but it is important that you have a back-up plan. Keep physical evidence for thesis writing. All you have to do is purchase a file cabinet to keep drafts, research notes for a particular chapter. Give the specific title to each cabinet for its future references. The cabinet can have everything related to dissertation writing like bibliographic information that would be required while forming the reference list, contact of the supervisor or anyone related to dissertation and supplementary information that would not go into the dissertation.
Use note sorting software
Some software helps you sort notes and store them in a manageable manner. Run this software on your machine and take the advantage of being super organized.
Put up a date on each draft
You are keeping drafts separately on your machine. Yes, this is good. But can you differentiate the drafts from only seeing? Not really. So you need to rename the drafts and put up a date to ensure you are sending the right draft to the dissertation committee when required. This makes the drafts distinguishable.
Establish a calendar for completing the task
As we mentioned earlier you definitely need a dissertation clock to keep yourself going. While establishing a calendar, you set deadlines for yourself. But remember to be realistic with your goals. Don't go for something impossible.
There is no thumb rule about organizing your dissertation. Whatever we mentioned above are only ways to make your process smooth and hassle-free. If you come up with a better idea, you can use it.
3. How to approach writing a dissertation proposal?
The dissertation committee has to see whether your study is worth the resources and time. As a result, you need to send them a written document that we call dissertation proposal. Your dissertation proposal mainly reflects your contribution to your area of interest. It demonstrates your research advisor and dissertation committee that you have the capability to conduct discipline-specific research within the decided time period. In expert language, it is known to be bridging the gap of the existing research and your research. What you have to remember is that dissertation proposal is not a contract, while writing your dissertation you can reshape the scope, arguments, and methods that you have mentioned earlier in the dissertation proposal. To draft a dissertation proposal very easily you can prefer online dissertation proposal writing services.
Consult with your advisor, he or she may advise you to read previous dissertation proposals. This way, you get the idea of the parts that goes into the dissertation proposal. Then it comes to the few inevitable points that students must know.
Most of the dissertation proposal stretches more or less 20 pages. The proposal mainly reflects the tight focus you have developed on your research question. In some disciplines, you may have to submit more in-depth dissertation proposal such as 30-50 long document. Alternatively, in some disciplines, dissertation proposal only include the first three chapters of the dissertation (introduction, methodology and literature review).
While writing the dissertation proposal, you should sound confident: confident about your ideas and thoughts. One thing you need to know is that apologetic and arrogant tone should be avoided. The coherence of the document can be achieved in this following manner:
Move from old information to new information
Place the most important sentence at the end of the sentence
Make sure the verb supports the subjects
Use transitional phrases such as 'however', 'on the other hand', 'therefore', 'in addition' to make the readers understand the shift of the subject.
To make the content more appealing to the readers, you require incorporating charts, graphs, diagrams, illustration etc whenever it is relevant to the topic.
Writing dissertation proposal is not about writing a fairly straightforward account of your dissertation research. If you have taken the impression and started writing it, then STOP right there. On the contrary, you need to develop a research question which is sufficiently interesting to pursue. You need to demonstrate your expertise over the subject and relevant literature review. You should be careful with the positioning of thoughts to convince the readers that your study is new and a valuable contribution to the field of study.
Your dissertation proposal should include working references of your key study to inform that you have studied enough to make your own perception of the subject. The difficult part of the dissertation proposal is the writer has to enter the references he or she have cited in the text and also the sources they are going to cite in the text of the dissertation. As dissertation is about experience and conducting studies, so the appendices of dissertation proposal may include,
Diagrams that have been created for experiment
Permission for human subjects testing
Charts and diagrams you have included to show authenticity of the study
First and foremost, make sure you know the requirements for your discipline.
4. How to find resources for dissertation writing?
When beginning your research, it is always a good idea to take help from search engines. It helps you to generate those keywords with which you can initiate your in-depth research. The best you can do is to make a list of the keywords you can research and you can search those terms in
Internet search engines (Google Scholar)
The university database
Electronic journals available via library
Think about the sources you need to add. Here are few ideas that you can use to collect sources for a research paper.
Make an appointment to see a librarian who possesses knowledge in your field of area. A knowledgeable librarian can give you needed advice on your literature search, and also how to manage the literature you generate.
Be careful while choosing references to use
You might generate references more than you could read, so be selective with your references. Concentrate on the references recommended by the supervisor or that contains a high number of keywords.
Ask questions before reading
Every time you engage in reading an article or journal, remembers to set a goal: what you are trying to get out of each article and journal.
Create a research question before searching
Data collecting decides the quality of your research, so it is important that how much time you spend on researching. However, you should avoid jumping straight into the phrases until you create a research question. If you rush through your research, you will not be able to to use the data you collect.
Know sources for specific terms
If you are going for collecting quality sources, you need to have a reading goal at first. If you are searching how a common term is defined, then you can use definition website like Wikipedia. If you are making an argument, you will have to use per-reviews scholarly articles.
When you search a term on Google Scholar, you come across a section called 'cited by', which gets you access to the works that used the same source that you found on Google Scholar. Hence, you can review the approach that other works have taken.
Once you start generating data, you may have to face many problems and overcome those as they come. You need to accept the fact that you cannot control everything in research. The best way to react is to analyze the situation and find its roots. If the problem is intractable, consult with your supervisor as soon as possible. When your supervisor suggests you something, value their recommendations because they have undergone the same experience like you.
Remember, you cannot include everything in your dissertation. You have to be selective at times. The secret to collect good information is to stay positive, be organized and allocate enough time on researching.
5. What goes into a dissertation?
A typical thesis presents your new ideas in front of readers in order to convince them to employ the ideas in their problems. Thesis has a typical structure, but it varies through different disciplines. The results must be substantial, original contribution to scientific knowledge and the readers have to understand its value.
The parts of dissertation
Dissertation comprises a few building blocks that make the whole assignment work together. Moreover, every part has its own purpose to serve in the writing. If you poorly produce any of them, the transition you are expecting to happen will not be there. Here are the parts of dissertation that goes into every dissertation, check with your advisor about the order of the parts or else you can follow the same described here:
Title Page
Abstract
Acknowledgment
Table of content
List of figures and illustrations
Introduction
Literature Review
Methodology
Findings
Discussion
Conclusion
Recommendations
Bibliography
Appendices
Here is a brief idea what should be in each section:
Title page carries research title along with the personal information about the writer. The page needs to be formatted according to academic requirements mentioned by your depart/faculty.
It is important that you take the time to an abstract because it is essentially a summary of your research, but it alone should represent why you did this and how you did this.
This is your opportunity to appreciate the effort that few people put in your study and help you in advancing the study.
Tables of contents, list of figures and illustrations
These pages mainly guide the readers to find specific information. The readers get the idea of further sub-section and sub-title created from the main section.
This is the first piece of the dissertation that your readers assess. So it is better if you leave the part to last until you are certain what you are introducing.
In this section, the audience read the current state of the research, followed by identifying the gap between existing work and your work and lastly explaining how you plan to fill the gap.
In this section, you are expected to describe the methods you have utilized, mention the particular equipment(s) process(s) that you have used. You must give enough detail to your research method to make the readers comfortable with the process.
Here you have to check the writing style that is popular in reporting the results. For instance, when you are writing a scientific a paper, you will have to separate your finding from the discussion. But when you are writing a dissertation under social science discipline, you will have to create one chapter comprising both findings and discussion.
This is where you analyze your own findings in the relation with the wider context. In the relation with the current state of research mentioned in the literature review, you need to discuss how you have added value to the study. In this section, you also mention the constraints of your study. The readers would appreciate the thing that you acknowledge the limitation of the study.
Yes, like any assignment in the academics, the conclusion is meant for a summary of your research, but you need to be conclusive in the sense of projecting future scope of the study and emergence in the field.
As you check, revise the copy several time, you need to be certain you alter the sources in the references or else you create the references in the end and format it according to the academic specifications. All the references appear in the text should be included in the references list.
You need to consult with your advisor that whether the word count of the appendices comes within the word count of the dissertation. An item that may disrupt the flow of the reading and take up big space can easily go into this section.
These above sections build an ideal dissertation. But one should remember that the number of sections and their order varies on the subject you handle. It is important that you consult with your advisor and clear your doubts.
6. Plagiarism in the dissertation: How to avoid it?
Plagiarism is a serious offense in academic writing and may affect your eligibility for a degree. If you get caught using plagiarized text, the university authority might ask you to discontinue your dissertation or reject your dissertation immediately. Using plagiarized text is only a form of plagiarism; failure to acknowledge the sources properly is also a form of plagiarism, whether or not you intend to project it as your work. But sometimes, acknowledging sources also may not save you from the sin of plagiarism. So you need to learn the proper way to cite work of another person and proper usage of information you collect from various sources.
Ways to avoid plagiarism in dissertation writing
When you go online, you immediately get hold of extensive range of data on the given topic. But it is not always easy to pick adequate data from authentic sources and not to step into the trap of plagiarism. But we have discovered few easy ways to avoid plagiarism in academic writing, especially when you are dealing with large assignments like dissertations.
You have come with relevant information that is perfect for your research paper. You require understand the essence of the source and put it into in your words. Try not to copy more than two words in a row from the source.
Citing is one of the best methods to avoid plagiarism. You may have given certain formatting style to follow (Harvard, APA, MLA, Oxford or Chicago) given by your educational institution. It is wise that you stick to a single referencing style and format in the whole document according to the requirement.
When quoting a source, use the exact words the way it appears. Most of the institutions of higher education frown on 'block quotations' (quotes of 40 words or more). Academicians should able to paraphrase most of the ideas. Yes, it takes a lot of time, but it is worth your time.
When you are taking the exact words from a source, you are bound to cite the sources. But in this case, the citing style would be little different from the paraphrased material. Citing quotations involves stating page number in case of printed material and paragraph number in case of web content.
Reference list or bibliography is another important way to avid plagiarism in writing. It includes all the works cited in the text and again it should be formatted in the required referencing style. The information you include in reference page should be precise like Author Name, Title of the Work, Data of the Publication and Place of the Publication or so on.
You should always remember that when your supervisor or committee members read your dissertation, he or she may not be well-acquainted with the subject or the text you have consulted. So it is your responsibility to make them understand why you have consulted certain sources and how you use it. If they stump on any difficulty, you can immediately refer back to the sources for further knowledge.
Ready with these valuable tips?
Do not rush with the task. Give yourself enough time to build each section of the dissertation. This will help you to enhance the quality of the document and lastly, do not forget to edit and re-edit your documents. You will do well if you follow these advices.
Best of Luck!
Writing a Dissertation Essay Gets Real Easy with MyAssignmenthelp.com   
Each dissertation chapter may need several months to complete, and getting feedback on each document takes few more months. Overall, you need several years to complete a dissertation. During the course, you would counter few unavoidable problems like losing track of the research, failing to decide which sources to use, confused on how to start a dissertation after doing a vast research, etc. This is only a few of them; students face endless problems. But when you choose to come under an expert who understands the dissertation quite better than you, the process gets little stress-free and you become more confident to achieve your goals.
The best place to take online help
Most of all our writers, being distinguished as successful academicians and educative practitioners, are too aware of the academic regulations. Also, they have acquired their higher education degree from the institutions where you have been studying. Thus, they are in the best position to guide with your academic writing. They are well aware of the issues faced by the students in dissertation writing and help them to find solutions to the problems. Our professionals also possess the expertise of providing writing services in more than 100 subjects.
Guarantees we provide 
Here are few facilities that our each customer gets with our services,
Certified writers who have years of experience in academic writing
100 percent plagiarism-free assignment
Best prices in the market along with offers and discounts
Content is written from scratch by the subject-expert only
On-time delivery of the order
100 percent satisfaction assurance
Only Ph.D. holders handle dissertation writing job
Customized service which is tailor-made to fit your needs.
We value your money
We understand that each dissertation should be unique in nature and meet the academic requirements. So our experts are committed to developing each dissertation assignment around your academic needs. We think it is our duty to provide you dissertation help in the best possible manner. You are guaranteed to get the assignment that is worth your money and time.
Was this article helpful?