Save Time & improve Grade
Just share requirement and get customized Solution.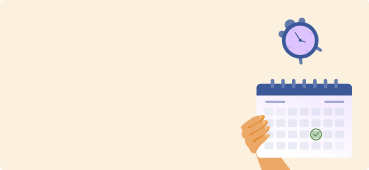 50+ Narrative Essay Topics To Improve The Quality Of Your Essay
Lucy Wilson
15 January,2018
Mike has always been an expert in story-telling and he thought narrative essay might just be
his thing
. He used descriptive language to narrate the beginning, middle and end of the essay to engage the reader's interest. In short, he did everything required to deliver a flawless essay. Yet, he gets a B- in the paper. 'You could have picked a better topic'- his professor commented on his paper.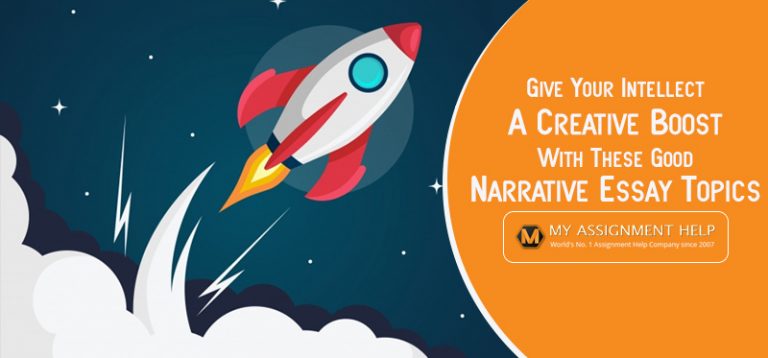 This isn't only about Mike. The importance of essay topic stands true for every student struggling to score an A+ in
essay writing
. The right narrative essay topic can make all the difference between great and poor grades in your essay. Here is a list of top-scoring narrative essay topics for you to nail your paper like a pro. Take ideas from the list given below and write a unique
essay
for your readers.
How To Choose A Topic For A Narrative Essay?
The purpose of writing a narrative essay is to convey a story. You don't have to include dialogues, plots or settings in the essay. All you have to do is write about your experiences to connect with the readers. Here is how to choose a topic for your narrative essay. •    
Think of a story
- You can write about an important event of your life or a memorable experience and what it taught you. •    
Describe something
- You can also tell your readers about an item, a place, a pet or a person. •   
Investigate the pros and cons
- Do you have an interesting idea in mind? Go ahead. Write about its pros and cons. •    
Persuade your readers
- If you want to prove your point in regards to a specific topic, do it in the essay. If you are still confused about how to choose a topic for a narrative essay, talk to your professors. Now, let us get back to the topics for your
narrative essay
.
Personal Narrative Essay Topics & Ideas For College Students
Personal narrative essays let you share your life with others through words. Your essay should help the readers live through an experience that you have mentioned in the essay. Your job as a writer is to write a story or account of an event that you have experienced. There are several online personal narrative essay examples to help you understand the format. Now that you have a brief idea about what personal narrative essays are, let us check out the best topics for your essay.
Personal Narrative Essay Ideas on Experience
The primary objective of the narrative essay is to share your experience. Describe your experience as vividly as possible to grab the reader's attention.
Topics:
The most mortifying experience of your life
An experience that showed you real values of life
Share a frightening experience that you have had
An experience that encouraged you to appreciate your life
An experience that taught you to fight cowardice
Share your success story
Memorable days with your siblings
An event that helped you understand the importance of what you have
An unpleasant personal experience that was life-changing
Personal Narrative Essay Topics on School Years
School years are probably the best years for most of the kids where they gain knowledge, experience and create memories. Writing a narrative essay on 'school years' is hence quite a brilliant idea.
Topics:
What was your favourite subject in school and why?
Share your experience when you participated first time in a mass school event.
Did you consider any teacher from your school as your role model? Give examples
Talk about the most disastrous event that happened in your class
Tell about a teacher you admired the most
A childhood teacher you still have contact with
Describe how your best friend from primary school influenced your life.
How your school teachers contributed to the person you are today?
Is there any incident at school you do not want to recall?
Personal Narrative Essay Topic Examples on Childhood
Childhood is full of first experiences. It is that time of our life when we tend to get into ridiculous situations unknowingly. It can be a good foundation for your narrative essay writing.
Topics:
Discuss a time when you got hurt in the playground.
Share your experience of a memorable birthday party and tell what made it memorable
Whom did you consider your role model while growing up?
What was your favourite game in childhood and why was it your favourite?
Discuss your most valued childhood possession
What is that one thing you miss the most about your childhood?
Your favourite childhood fairytale characters and shows
An experience that has a huge impact on your life
A celebrity you looked up to in your childhood
Personal Narrative Essay Ideas on Relationships
Relationships play a crucial role in every individual's life. Everyone has personal memories of family, friends and beloved people. Talking about relationships is a wonderful idea to write a narrative essay.
Topics:
Write about a friend you are not friends with anymore
Who is that one person you are afraid to lose the most?
A joke or ridiculous misunderstanding with another person
Share your experience where you faced rejection
How long can you be in love with someone?
Talk about a situation where you had the worst arguments with your parents
Your first experience with love and its impact on you
How important is loyalty and trust to you?
What is your ideal date?
Personal Narrative Essay Topics on Morality
Morality consists of an array of unsolved issues and usually presents a choice. You can choose this subtopic since it will attract the interest of your readers immediately.
Topics:
Write about an important decision that you had to make
Which morality problems bother you and why?
An example of a rebellious act from your life
Show a negative example of cowardice
The biggest lie you have said in your life
Have you ever experienced a personal morality challenge?
What is the first thing you notice about a stranger?
How do you treat strangers?
Have you ever eavesdropped?
Personal Narrative Essay Topics on Travelling
Travelling brings forth a lot of fresh experiences and memories since every spot of the world has a story. You can share your travel stories with your readers through the essay.
Topics:
Your first visit to the countryside
Which three places would you like to visit after winning a jackpot?
What are your must-haves while going on a trip?
Which place do you think is best for vacation?
Did you ever meet a friend while on a trip?
Write about an unpleasant experience while you were on vacation.
Write about your favourite trip
Which place you would never want to go for a trip?
What is your favourite mode of travelling?
Wrapping it up, Your narrative essay should consist of interesting characters, transitions, awesome adjectives, vivid action verbs, etc. Fetching an A+ in a narrative essay is not that hard if you choose an appropriate topic. Good Luck.
Need Help With Your Narrative Essay? Choose MyAssignmenthelp.com
We have a brilliant team of
essay writers
who will take care of your narrative essay with utmost precision. Our writers will write the essay according to your University guidelines and marking rubric. We will make sure the essay creates a long-lasting impact on your readers. Trust us with your paper and we promise never to let you down. Check out the advantages of availing our services:
On-time submissions
Unlimited revisions
Instant response
Live chat support
Money back guarantee
Pocket-friendly budget
Attractive discounts
Our support team works round the clock to help you whenever you need us. Call us and share your concerns with us. We will help you out in the best way possible.
Was this article helpful?