Save Time & Excel Academics
Share your requirements & connect with top tutor !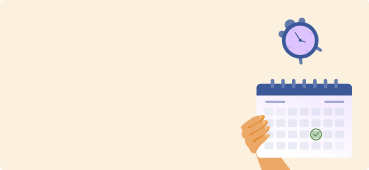 Hooked To Your Device? Studies Show You Will Not Be Able To Finish Your Homework
Mark
26 May,2017
Well, guess the findings of this research will come as no surprise to both students as well as their parents. According to a study released by the American Academy of Pediatrics (AAP), if you spend more than two hours of your day hooked to your smartphone or tablet or any other device, you have 23% lower chances of finishing your homework in general, especially when compared to those students who spend less than two hours on their devices.
So you can say that your parents are not entirely wrong when they tell you off for being glued to your phone or for you not doing your homework because of it. You actually do end up ignoring the majority of your schoolwork because checking out the latest pictures of best friend's trip on Instagram takes center-stage.
Nonetheless, that's not all the study says. And it is certainly not the only negative impact of technology on your life as a student.
A Myriad of Studies show that Technology in Excess is Pretty much the Devil on your Shoulder when it comes to Studying.
Such negatives can range from poor social skills to bad memory. But first, let's start with what the AAP found out. To analyze the average media consumption of students, the pediatricians from Brown University who conducted the research, analyzed the data collected by the National Survey Of Children's Health in 2011-12. It also analyzed the homework habits of 64,000 students aged between 6 and 17 years. It then went on to reveal that students who spent 4-6 hours on their digital devices were 49% less likely to finish their homework, and those who spent more than six hours consuming media had 63% lesser chances. So you can see that the more hours you waste on your device, the less likely are the odds of you ever completing homework.
Now as for the other negatives of technology on your education student life, here they are -
• Too much of Tech can Make you Dumber – This research was carried out by a group of researchers at the Dartmouth College and it proved beyond that technology can have a 'dumb' effect on you. At least 300 participants volunteered in this study. Half of them were asked to read a story in the PDF format, while the other half were given real books. Both groups were then tested on what they learned. Those who read the book got 66% of the answers correct, while the PDF readers got 48% of the answers right.
• It can Change the Way you Think – This study was published in the journal Psychology Today, and according to it if you are constantly hooked to your gadget from an early age, it can actually alter the way your brain is wired. For example, although video games can improve your brain's ability to focus on multiple stimuli, it can lead to decreased memory.
So far, you can say the odds are stacked up against technology, and that it can cause more harm than good. After all, not being able to finish your homework or getting dumber are things that you'd hardly ever want. But it's not all thorns and thistles on the other side of the fence. It's rainbows and butterflies too.
Despite the Drawbacks of Technology on Education in General, it is not devoid of Fruitful Positives that can be Highly beneficial for Students.
If tech gadgets can be used in a controlled manner, their benefits will know no bounds. All you have to do to reap its benefits is to use it in the right way.
• Gadgets can make Motivate you to Learn
Sure, textbooks can be called boring today's world and may not spur you to put your reading glasses and study like there's no tomorrow. But digital devices can change that. According to research published on the US Department of Education's website, 74% of the teachers believed that the use of tablets and other technology in the classroom motivates students to learn by increasing their interest in what is being taught.
• They can act as Sources of Instant Information
Hitting the library every time you have a query or digging up the meaning of the word your teacher just said from a big fat dictionary is not always possible. Sometimes you need quicker means so you can arrive at instant resolutions and digital devices can help you with that. You can get all types of information whenever you need, which can actually make you more efficient and save time while doing assignments.
• They can help you Prepare for the Future
No matter which profession you take up in the future, technology is going to be a big part of it. So to be successful, you need to be aware of how to use gadgets optimally. Such knowledge can help you in dealing with problems at the workplace and can even help you coordinate with the rest of your workmates.
Truth to be told, digital devices are not the antagonists they are made out to be as long as you know when to put your smartphone down and take your books in your hand.
However, if you find it difficult to beat off the Smartphone and Stay focused on your Academics, we have got some Tips that can help you cross the Finishing line of your Homework.
From teachers to academicians – these tips have been prescribed by experts in the field of education as proven methods that can help you stay focused on your homework and achieve academic success.
1. Limit your media consumption
That does not mean going cold turkey and quitting it altogether at once. You will find yourself craving to get back to your iPad the minute you try to do that. You need to slowly and gradually cut back on your time till it's well within the 'safe' limit of no more than two hours per day. Even if you are using technology for learning, you should try to cut down its use to the extent possible and try to focus on the conventional methods as they will help you retain most of what you have learned.
2. Tune in to Music to Increase Focus
This can help in two scenarios – one if you music helps you to improve your concentration levels, and two, if you cannot find a quiet spot for yourself and hence, need a way to divert your attention to the task at hand. However, you cannot play just about any type of music. For example, loud pop or rock music can distract you from your homework. On the other hand, subtle classic music or even white noise can help increase your concentration levels.
3. Block all of them Distractions
Distractions are time-wasters, and those are not the things you need when you finally get down to doing your homework. And if you thought social media was the only thing that you needed to block, you are wrong. Online shopping sites, video games, and Netflix are only some of the new additions to the existing list of sites you should block (Facebook, Twitter, etc.). In fact, there are might be still more sites that might be distracting than you realize, and to keep track of them, you can make use of the app RescueTime. This app will keep a record of the sites you visit frequently and remind you of it in excruciating details so that you find out where you're wasting all of your time.
4. Choose the Best Time to Work
There's no single perfect time to do your homework that can be held up as a universal truth. You will have to find your own. You can try out the process of trial and error for a couple of days till you hit bull's eye and find that the perfect time for yourself. The ideal time of the day will be one where your focus levels are at their peak. Now whether that happens in the wee hours of the morning, during lazy afternoons or in the dead silence of the night will entirely depend on your body clock. Just be sure to center your homework timetable around the time you feel most productive.
5. Use a Different Account
Instead of using your primary account to log in to your computer as well as your email, log out of it and log back in as a guest user. When you log in as a guest user, you will not be getting that flood of notifications which can really break your concentration and take you light years away from finishing your homework. It's a very neat and cheap trick to get you back on track. On your part, you just have to make sure that you are strong enough to resist the temptation of logging back in every few minutes.
6. Keep your Work Zone Clutter-free
Remember all of the times your mother told you to keep your room and study table clean, and you replied with an annoyed grunt? It turns out; the woman had a point. A cluttered table when you sit down to do your work can break your concentration as you will have a lot of material scattered here and there to distract you. For example, if you are doing your math homework and your English book is casually strewn across the table, you may get distracted by it and leave your sum midway. To avoid that from happening, try to keep your desk organized and well-stocked with what you need.
7. Take a Couple of Minutes to get your Brain into Homework-Mode
It is quite difficult to hop from the entertainment station to homework junction. Your brain needs a little bit of time to adjust to the drastic change and only then will it be able to focus on the task at hand. So to get your brain into homework mode, try just flipping through the pages of your books casually. This will prepare your mind for the upcoming task. You can also re-copy your notes to get into the groove of doing your homework. The added advantage of that is you'll also get a chance to brush up on what's been taught in class.
8. Speak your Homework out Loud
If you constantly find yourself struggling to focus while doing your homework, you should read your homework out loud so that your mind has no option but to concentrate. For example, if the difficulty of the math problem is distracting you from solving it, read aloud all the steps you have written to keep your mind centered on it. Although if you are not speaking out loud, you can just whisper to yourself and it will have the same effect.
9. Do Not Overdose on Caffeine
Yes, a cup of coffee can give you that jolt of concentration that you need. It can also increase your productivity and efficiency so that you can zoom through your task. But if you drink more than the normal amount (considered to be 4 cups a day on an average), you can actually break your concentration. Large doses of caffeine can make you hyperactive, and you'll find yourself restless and unable to focus on anything. Hence, be careful and do not down more cups than you can handle.
10. Get a Timer
Nothing can get your brain to pay all its attention to your homework than a race against time. Giving yourself a set time limit to a complete a particular task can get your brain functioning at full speed so that it can help finish the said task on time. An egg timer is the best one you can use. However, while setting the timer, be sure that you overestimate the time you'll actually take to complete the task by a little bit. Also, try to keep yourself from looking at the timer every few minutes as that prevent you from directing all your focus to your homework.
We hope these tips will help you in achieving focus so that you can complete your homework without getting distracted. It is important here to note that technology can be very useful if you know how to use it the right way. So be sure you use your digital devices in moderation rather than in excess.
Make The Wise Use Of Technology By Hiring The Experts Of MyAssignmenthelp.com To Assist You With Your Homework
Homework is tough and poor concentration, and digital devices cannot be solely blamed if you are unable to complete your task on your own. However, that should not stand in the way of you excelling in class. So if you want good grades, it's time you called MyAssignmenthelp.com. We can assist you with homework of over 100 subjects. You will only get plagiarism-free homework solutions from us at affordable prices.
So if you want an agency that can deliver your homework on time, call us on +61340000033 today.