Save Time & improve Grade
Just share requirement and get customized Solution.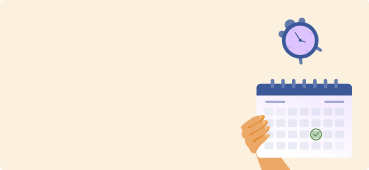 The War Of Referencing: Manual Referencing Or Referencing Tools – Which Is The Best?
Mark
10 October,2017
This has been the great debate for a really long time in academic circles. Not only are students divided about how they should reference their papers, but even professors haven't been able to pick a clear favourite among manual referencing and doing it with the help of a tool. And now it's no surprise that you are confused too!
On one hand manual referencing seems like a good option because you get complete control over every single source of information you put in; but on the other hand, the ease of using a referencing tool is almost too hard to resist.
So the question still arises: which one should you use? Let our experts attempt to answer this question for you. Being extremely proficient at referencing, our experts have tried their hand at both manual referencing as well as using a tool. Hence, they know the underlying differences between them and hold the authority to recommend the type that will suit you best. In this blog, they will attempt to establish the differences between them so that you have a crystal clear idea of what each of them entails and can even be in a position to decide for yourself.
What is manual referencing?
Isn't the term a bit of a giveaway? Nonetheless, manual referencing refers to the process of entering citations manually, i.e. typing it out by your hands. That is not to say that a tool is not involved. Just instead of letting the tool enter all the information on your behalf, you enter the relevant details in each section on your own. We'll give more details on the how-to of it in a section below.
Alternatively, in its purest form, manual citation also takes place when you attempt to learn different citation styles on your own and type out the resources you've used in your paper in the prescribed format on your own. Compared to using tools, this can seem like a very tedious process.
What is referencing with the help of a tool?
To use referencing tools for the citation of your paper implies the entering of citations automatically rather than manually. This means that you subject your paper to one of the many online citation generators available and let the software take care of the rest. You do not have to enter even a single word manually as the tool will get the job done for you.
Now that we have cleared up the confusion between what they really are, let us move on to show you the method of each of them.
The Difference Of Methods Between Manual Referencing and Referencing Tool
Once you try out each of them, you will see that there's a marked difference between the method followed by manual referencing and that employed by a referencing tool. Without further, let us break it down for you.
How Manual Referencing Works
Depending on whether you are doing it purely manually or with the help of a tool (such as EndNote or Zotero, which most universities prefer), the method employed can vary.
Take for example pure manual referencing. In this process, you will first have to find out the citation style prescribed by your professor. Once you know that – it could be anything including APA, MLA, Harvard, Chicago, Vancouver etc. – you will have to look up the style guide of the particular format and follow it down to the T. This means that from footnotes and in-text citations to bibliographies will have to be typed out by you in the prescribed format.
Now that is what you have to do if you opt for pure manual referencing. If you choose manual referencing with the help of a tool though, you will have to follow a different set of steps. Now while different tools may have different steps, they will not be vastly dissimilar. We have decided to list down the steps you will need to follow if you use EndNote since that is the mostly commonly accepted tool among different universities.
Find the source that is relevant to your topic
Now go to EndNote and create an EndNote Library
Once that is done, you will see a bar on top of the page with options such as File, Edit, References, Groups and so and so forth; click on References
You'll get a menu when you click on References; choose New References from the dropdown. You can also CTRL+N to add a new reference
A window will pop up when you select New Reference, with the type mentioned on top. You will have to choose the type of resource from the dropdown (journal, book, newspaper etc.)
After you make your choice, you will be prompted to fill in the author name, the name of the source, the year, the title, the volume, the issue and all other relevant details
Once you are done typing in all of the data, give it a once-over to see everything is in the right column
If everything is in the correct order and format, click on the X button on the top-right corner of the window and the referencing will be automatically saved
Some of the things you should remember when manually citing this way include -
Every author of a source should be mentioned in a different line
If a source has a corporate author, then the name should be entered with a comma at the end
When using EndNote, you do not have to bold or italicize portions or add extra texts such as vol. as it will do that for you on its own
You can click URL to cite internet resources, and click on File Attachments to cite PDFs
You can follow more or less the same steps to cite your resources. Just go to the References section on top, choose the box titled Citation & Bibliography, click on Insert Citation and then Add New Source. Once added, you can manage the citations by clicking on Manage Sources in the same section.
How Referencing Tools Work
You'll find plenty of referencing tools, also known as citation generators online. These work very simply, and you really don't have to type in much (or at all) to get the desired result. Here are the steps you need to follow -
Visit one of the citation generators you find online
You will find a section at the very beginning of the page that will prompt you to select styles such as APA, MLA, Harvard, Chicago etc. Choose the style you prefer
Below that you will find a search bar with labels such as website, book, journal etc. Choose the type of source you want to cite and simply copy paste the title of the book/journal/website etc.
Once you paste the information in the search bar, the generator will automatically generate the citation of the source concerned for you
You can tweak and change details of the citation generated if you like before downloading it and adding it to your document
That's it. That's the simple and straightforward process of using referencing tools to cite your academic paper. In fact, some of the modern citation software these days allows you to generate a citation for your paper simply by scanning the barcode present on the cover of books and journals etc. It's that easy now! Some of the online referencing tools you can use include Cite This For Me, EasyBib, BibME etc. These sites also have iOS and Android apps which you can download to scan barcodes and create automatic citations.
Advantages Of Manual Referencing Compared To That Of Referencing Tools And Vice-Versa
To be honest, both of these methods of referencing come with their own fair share of advantages. Although manual referencing can almost be called old-fashioned, it is still useful in plenty of scenarios. The same holds true for the modern referencing tools. Let's take a look at each of their advantages.
The Benefits of Manual Referencing
Manual referencing helps you to maintain accuracy while citing as you yourself painstakingly enter every single resource in your academic paper; there's lesser room for mistakes in this method as citation generators are likely to goof up
When you manually reference your paper, you get the chance to familiarize yourself with the different citation styles. This can really help if you decide to pursue a career in academics
Manual referencing also shows your sincerity towards your work as doing it requires a lot of effort; it also shows you have followed all instructions clearly
The Benefits of Using Referencing Tools
The first and foremost benefit of referencing tools is that they are very easy to use and require minimal efforts
Secondly, they also help in saving time as you do not have to sit and manually enter each and every aspect of the citation
It also makes managing citations much easier as you organize them in folders and even edit them later if you want
Citation tools also offer you a lot of flexibility as you get the option to share citations and allow them editing rights; besides, that you also get the facility to import the citations created from one tool to another
From the above points, you can see for yourself that both manual referencing as well as using referencing tools are almost neck to neck when it comes to benefits. They're close on each other's heels when it comes to drawbacks too as where manual referencing is time-consuming and tedious, using referencing tools means you have to check each citation on your own to make sure it's accurate. So then the question remains:
Which one of these should you use?
Before we answer that question, let's rewind all that we have learned so far in the following table.
| | | |
| --- | --- | --- |
| | Manual Referencing | Referencing Tool |
| What Is It? | Manual Referencing refers to the input of data in the bibliography section by hand. Even though tools like EndNote are used, data is still typed out instead of being automatically filled in. | Referencing Tools are automatic and do not require you to manually enter words in order to cite a particular source of information. |
| How To Use It? | To cite manually, you first have to read up on the style guide of the citation style prescribed. You then have to use software like EndNote or MS Word to generate citations. You will have to follow a series of steps to cite successfully, including entering relevant information about the source in the right columns. | Citing with referencing tools is a lot easier. You just have to visit one of the citation generators available online, copy-paste the source in the search bar provided and the tool will automatically generate a citation for you. You can also use Android and iOS apps to scan the barcodes of books and generate citations automatically. |
| What Are Its Advantages? | Manual Referencing has a lot of advantages including getting the opportunity to learn all about different citation styles, having the ability to maintain accuracy and more. | Referencing tools have benefits too which range from saving time to providing an easier solution to the complex task of citation. Plus, they offer flexibility too. |
| What Are Its Drawbacks? | The biggest drawback of manual referencing is that it is very tedious and time-consuming. | Referencing tools have one major flaw, and that is they are not very accurate. You have to sit and revise to maintain accuracy. |
Moving on, if you want the honest to god answer, there's no clear winner among them. Each of them has their own strengths and drawbacks, which make them suitable for certain scenarios and unsuitable for some. For example, if you really wish to learn what different citation styles are like, you should opt for manual referencing. On the other hand, if you're baffled by referencing and would rather not waste much time, then using referencing tools is the best option for you. Besides, there are professor preferences too that you have to take into account. In the end, no matter which of these two you choose, make sure you do the referencing of your paper accurately.
Fussing Over Your Assignment And Its Bibliography Section? Take Help from MyAssignmenthelp.com
Are you tempted to abandon your assignment midway just so you don't have to do the bibliography section? Or are you just frustrated with the topic? No matter what ails you, you can find a fix for it at MyAssignmenthelp.com. We have skilled academic experts who can take the trouble of your assignment as well as its referencing. The assignment you receive will be plagiarism-free as well as easy on your pocket. So if you want to get rid of assignment problems and even get top grades, give us a call on +61-3-4000-0033 today.
Was this article helpful?