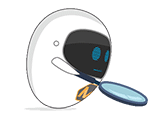 Checking your paper for essay
Hang tight! This could take a few moments.
Free Online Essay Checker
Use Myassignmenthelp.com's free online essay checker to correct errors in grammar, spelling, and more.
Note
See clearer and more polished ways to say what you mean.
Get writing feedback tailored to your language background.
Find out how your message is likely to sound to a reader.
Essay Checker
Essays are inevitable, and it is part and parcel of a student's life. However, with so many essay types out there, it often becomes a hassle for students to write all the essays perfectly. Moreover, learners are also dumped with numerous homework, which makes it challenging for them to create an incredible essay. In the rush of meeting deadlines, they often fail to write an outstanding essay and, in turn, score poor grades. To save themselves from such hassle, they look for an essay checker tool to make the job easier.
If a hectic academic schedule and overwhelming assignments have sucked out the fun out of your life, then reach out to MyAssignmenthelp.com for help. We have a globally acclaimed online essay checker tool that will enable you to curate flawless essays. Moreover, we also boast a pool of professionals who assist you in attaining academic perfection.
How To Write Error-Free Texts With An Essay Checker?
Essays are an integral part of the education system, and it is one of the most fundamental skills students need to possess. Unfortunately, writing an impressive essay is not an easy task, and most students are prone to making several mistakes when it comes to impressing their professors. In most cases, they feel the need to use a free essay checker tool to identify and rectify their mistakes.
If you wonder how to write error-free texts with an essay checker online tool, take a look.
Make sure you understand the topic even before you start writing the essay. Underline your question's essential terms and phrases to address all the requirements correctly.
Use a basic framework to structure your essay. If there is no definite structure given to you, then use the standard five-paragraph structure to introduce your ideas logically and clearly.
Plan each paragraph carefully and note down the points or arguments you need to cover under each section to make sure you answer the question efficiently.
Once you have your draft ready, start writing in stages to tackle one section at a time. This will allow your ideas to flow organically.
Finally, check your work, and it is the editing and proofreading stage where you need to review and polish your essay to eliminate any mistakes.
Why Use An Essay Checker Tool?
Reviewing your essay is the final stage of your writing, and it is equally important. Regardless of writing an impeccable paper, it can break the deal if you have even one minor punctuation error. After all the hard work you have put into research, planning, and writing your essay, it is best to make sure your essay is taintless before the final submission. Most students often lack time to write their essay, let alone proofread it.
If you are also struggling to proofread your essay, then here are some reasons why you should use an essay checker tool.
It allows you to identify and rectify your mistakes so that your audience focuses on your message rather than your mistakes, as overlooked errors can be distracting.
It protects your reputation, saves you from plagiarism issues, and enhances your credibility and authority as a writer.
It checks your punctuation errors so that your sentences come out clearly and you say what you mean to say.
Mistakes can be downright embarrassing and mildly uncomfortable. Therefore using an essay checker shields you from embarrassment as it checks your entire essay thoroughly.
It enables you to make a good impression on your professors and boost your grades to achieve academic perfection.
How To Use Our Online Essay Checker Tool For Academic Purposes?
Grammar mistakes, unintentional plagiarism checker, and uncited sources can turn even the most impeccably written essay into a mess. When you are writing an essay, the last thing you would want is for your essay to get lost amidst the numerous punctuation errors and confusing sentence structures. Most students often struggle to present their ideas on paper and hence reach out to MyAssignmenthelp.com looking for the best essay checker online.
We understand that great ideas are an essential part of high-quality writing, but there are a lot of factors that go into it. For this reason, we have curated an essay checker tool to eradicate all your mistakes. Here is how you can use our online tool.
Visit our website and just upload or copy-paste your essay in the dialogue box to get it scanned thoroughly.
Select your education level, essay type, and plagiarism detection to analyze your paper across several web pages immediately.
Get an instant report with detailed stats about spelling, grammar, word choices, sentence structures, and more.
Spot All Your Errors With Our Brilliant Essay Checker Tool
Essay writing is daunting and time-consuming, and after all the effort, when you sit down to review your mistakes, it is way more troublesome. Sticking to a structure and drafting a solid thesis statement is an excellent way to draft a credible paper. However, you need to be cautious of the mistake that you need to avoid. Students often look for a free essay checker and corrector to get their errors corrected in most cases. However, if you are looking to do everything independently, then here are inevitable mistakes you must avoid.
Your essay might be cluttered with too many arguments, and an essay checker tool will allow you to curb the complicated statements and unlinked information.
You can spot plagiarism issues with our tool, and being caught for plagiarism can have adverse consequences on your academic journey.
You can spot a confusing introduction or conclusion that might degrade the quality of your essay.
Spelling, grammar, typos, punctuation, misplaced words, etc., can also be checked with an essay checker to ensure your essay is nothing short of perfection.
Use Our Free Paper Corrector To Check All Your Papers
We Cater To A Multitude Of Areas
You are expected to write essays on several topics and disciplines as a student. At MyAssignmenthelp.com, understand the struggle is real and strive to assist the students in the best possible way. We have been serving students for over a decade now, and with an out talented team of proofreaders, we also have an essay checker and corrector tool that is equally reliable and accurate.
If you wonder what the types covered by our essay checker are, take a look.
Thesis paper

Suppose you write a thesis that is technically an extended essay that poses an interesting research question while you persuasively answer it. In that case, you can check it through our tool for all common errors.

A blog is an online journal, or an informational website that displays information presents a record of thoughts, activities, and beliefs.

Resume/CV

Resumes of CVs also need to be reviewed so that you don't end up copy-pasting a similar career summary or fail to identify any punctuation, spelling, or typo errors.

Business Correspondence

This is an essay written to exchange written information for the process of business activities. While you are trying to send across a message, you will not want misinterpretation due to silly errors. This is why using an essay checker comes in handy.

Book Report

This is an essay discussing the book's contents that are written as a part of class assignments. It challenges students to think critically and write whatever they have read in their own words.

Lab Report

This is written to analyze and describe a laboratory experiment that explores a scientific topic.

Letter/Email

If you are a working professional who writes many letters or emails, you can also reach out to our website and use the online essay checker tool.

Personal Narrative

This essay relates to personal experience that is usually told in the first person, and the content is generally non-traditional.
Who Are The Users Of Our Essay Checker Tool?
Our essay checker is free to use, and it delivers more than just basic spell check and punctuation functions. So, if you wonder who can use our essay checker online tool, take a look.
Students who write essays for their academic purposes.
Professional content writers who write blogs, articles, and online content.
Book writers who need to revise their flow of work.
Researchers, corporate workers, teachers, educators, and even the most conscientious wordsmiths feel the need of using this tool.
What Are The Benefits Of Using An Essay Checker Tool From MyAssignmenthelp.Com?
We Have Unique Features
MyAssignmenthelp.com has been serving students for over 10 years now. Thanks to our star-rated experts, we have received a 98% satisfaction rate from our clients. Talking about our essay checker, here are some of the benefits that you can avail.
It is free and easy to use and generates accurate results every time.
You can access it 24x7 for any type of essay that you might encounter.
It provides personalized writing help by providing unlimited suggestions to improve your writing style.
Provides unlimited checks for unintentional plagiarism.
Checks grammar, spelling, typos, sentence structures, and more.
Offers multiple citation styles to choose from to curate accurate citations.
Gain Knowledge at Your Pace
Get easy access to our rich archive of video tutorials
Check out the archive
Need a Doubt-Clearing Session with an Expert?
Sign up with us right away to get one-on-one and customised guidance.
Book a Session
Personalised One-On-One Tutoring Sessions
Clear all doubts and boost your subject knowledge in each session
Begin Now
Frequently Asked Questions
If you're not confident about your essay quality and want a second opinion, feel free to use the free essay checker on MyAssignmenthelp.com. Powered by the latest AI technology, our essay checker can detect all kinds of errors in your assignment – spelling, syntax and grammar. Moreover, it also checks your paper for plagiarism and paraphrases the sections containing plagiarised content. So, if you want a guaranteed A+, rely on our free essay checker.
The essay checker at MyAssignmenthelp.com is the best tool if you're looking for a free alternative to hiring professional experts. Since booking a professional proofreader is expensive, we didn't want students to settle for low-quality checks on free tools online. That's why we developed a free essay checker powered by the latest technology that can help you rectify spelling, grammatical and syntactical errors in your paper.
You can proofread your essay for free using the essay checker at MyAssignmenthelp.com. Featuring cutting-edge technology, the tool promises accurate results within seconds. Moreover, unlike other free services that hide premium features behind paid versions, we have laid it all out in the open. Hence, you don't have to pay a single penny to make the most use of our tool.
The essay checker on MyAssignmenthelp.com is the best tool that you can use to check your essay quality. The tool reviews your content thoroughly and detects sections that require modification. For example, it highlights parts of your essay where there are spelling mistakes, grammatical issues or opportunities to improve readability. It also checks punctuation marks and provides rectified solutions.
If you're planning to use the essay checker, all you have to do is follow these simple steps:
Copy and paste your content to the tool
OR, you can upload the document directly
Click on "Check Essay"
Once the essay checker completes its review, it highlights all the sections that require modifications. You can change these manually or accept the automatic suggestions from the tool.