Save Time & Excel Academics
Share your requirements & connect with top tutor !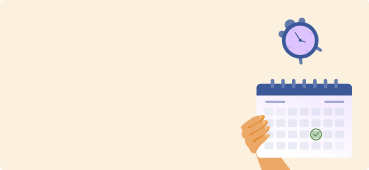 A Must-Have Guide For Students On How To Compose A Dissertation's Problem Statement
Ethan
17 August,2017
There's really no point reiterating the fact that your dissertation is going to be the most important academic paper (or papers rather) of your life. You will have to spend countless hours slogging through it, day in and day out. All-nighters will become way too common, and coffee will be your sole poison when you enter this phase of your life. You'll constantly find yourself flipping through several dissertation guides just so you can write that perfect paper.
But in this frenzied state, you may end up ignoring one very important guide that's crucial for the successful completion of your dissertation. And it's not your fault; it's an oft-ignored part of dissertation writing. We are talking of the dissertation problem statement writing guide, which you are reading right here, right now. But before you start scrolling through this essential guide, let us tell you what a dissertation problem statement is.
What Is the Problem Statement of a Dissertation and Why Is It Important?
The problem statement of your dissertation is just a single (or two) sentence that briefly describes the issue you are about to address in your dissertation. This lays down the context for the research studies you will be presenting and makes the focal point of your dissertation clear to your readers. However, the ideal length of the problem statement can vary.
Now you may think that this single sentence is not very important as after all, it is but just one small section of your paper. However, the truth is that it is the heart of your dissertation, and without it, your dissertation will be pretty much lifeless. The problem statement is what your assessor will notice first when skimming through your dissertation to comprehend as well as assess your central proposal. It will also help you in convincing your readers of the importance of your dissertation.
Now, this begets the question-
How To Write the Problem Statement For a Dissertation?
This is what we are here to answer, and we hope that this guide prepared by our dissertation help experts will assist you in composing a flawless problem statement. Here are the steps you should follow while composing the problem statement of your dissertation.
Choose a problem that actually exists
This basically means that you need to choose your topic wisely. While it's good to have curiosity concerning the topic, just that is not enough. Your topic should also be relevant. You can carry out research in this aspect and discover a topic that can help you form a concrete problem statement. In this regard, it's best if you perform a thorough literature review and even find out statistical data for it. That will give you a direction to head in. It'll be good though if you choose a problem that hasn't been solved yet, and one that is still current.
Present the research methodology used in the problem statement
To make your problem statement as crystal clear as possible, you will have to state the paradigm of your research and the methodology you used in within the first sentence itself. This will further help in convincing your readers that your methods are sound and can help in bringing about a resolution of the problem you are addressing. Also, mention the demographic that is affected by the problem.
Maintain clarity while writing
The central purpose of your problem statement is to help your readers understand what your dissertation is all about. Hence, clarity in the language you employ is of utmost importance. You should write this section in simple and crystal clear words only so that there's no chance of confusion. Also, your writing style should be formal, and your tone should be appropriate. Moreover, if there's a gap in the existing knowledge when it comes to your topic, explain how your research will help in bridging that gap in this section of your paper.
Make sure that your problem statement addresses the core 'Ws'
These core Ws include the what, why, who, when and where of things and you must touch upon these when writing your problem statement. Ask yourself the following questions before you write down your statement-
Who is being affected by the problem
What would happen if the said problem is not sorted
Where is the concerned issue arising
When is the best time to fix the problem
Why is it crucial that this problem be solved
Now, these may seem like very long questions, but you will still have to try and maintain brevity while you are writing as your problem statement should not be very long. You need to reserve the main action for your actual dissertation.
Provide context to your problem statement
Our dissertation experts in USA suggest that you can do this in two ways – by providing background information or by talking of the ideal scenario. Both of these ways can help your reader understand the issue of your dissertation better. And yes, even though brevity is very important here as well, remember, that it's even more important to be understood correctly. You could start by either providing a brief history of how things are, or you could paint a picture of how they should be in an ideal situation.
While writing the problem statement, just make sure that you provide enough evidence to your readers that help establishing your problem as a serious one, which needs to be investigated into. You will also have to convince your reader this problem can only be solved in the right way with the methodology you have selected.
How Long Should Your Dissertation's Problem Statement Be?
Although while defining a problem statement, we generally refer to it as a section that is no longer than a couple of sentences, the truth of the matter is that you can stretch it. As you can already see, you will have to include a lot in the problem statement of your dissertation than you initially thought you had to. To cram all of this in, most universities allow you to stretch the problem statement of your dissertation up to 200 words. However, you should be careful not to exceed this limit as that would become inclusive of the information that you would actually be sharing in the main body of your dissertation.
What Are The Things You Should Avoid Doing When Creating The Problem Statement for Your Dissertation?
We have already told you how you should write the problem statement of your dissertation. But what about the things that shouldn't be? In this section of the guide, we will discuss the things you should avoid while composing the problem statement:
Do not center your problem statement on an issue that can help you achieve self-enlightenment. Remember, this is for real life problems only.
Avoid problems in which you will be forced to compare two different sets of data. These can get too complicated and can even confuse your readers.
Avoid using problems in your statement that can be answered with a simple 'yes' or 'no.' Such topics are not fit for scholarly research and do not justify the pursuit as well as explanations of possible solutions.
Do not focus on multiple problems. Your focus should be on and one problem only, otherwise the course of your entire dissertation will change, and it will turn into a never-ending body of work. So make sure you choose the issue wisely.
Do not suggest a solution in this section of your dissertation. You are only supposed to mention the problem. The solution is something you will have to elaborate in the results and discussions section of your paper. So save that for later.
Avoid writing more than one or two lines on each of the sections of your problem statement. We have repeated this before, and we will repeat it again, this section of your paper is supposed to brief.
What Are The Essential Elements That You Should Include in The Problem Statement of Your Dissertation?
Small though this section maybe, it is still composed of certain essential elements that make it what it is. Here is a list of the things that absolutely must be a part of the problem statement of your dissertation.
A straightforward introduction that combines past and present research on the problem you will address in your dissertation
A simple explanation of the particular problem that you are about to address through your research
Data that supports the existence of the concerned problem
An explanation of the aim of your proposed research. You can present this point in your copy as the focus of your study
Mention the literature you have used to come up with the data that acts as the evidence of the problem you have touched upon
Include a simple explanation of the theoretical foundation
Mention the hypothesis or the research question which form the base of your dissertation
State the objectives of your study and how it can contribute to your field
And if possible, even give a sentence that promulgates the implication of positive change
You can use this section of our guide as a checklist before you hand in your dissertation to make sure that the problem statement contains everything that is needed.
What Kind of Language Should You Use For The Problem Statement of Your Dissertation?
We have briefly touched upon this in an earlier section of this guide, but in this section, we will be elaborating on the kind of language that you should ideally use with the help of an example. First of all, your language should be simple and straightforward. This is not the section you should try to show off your vocabulary in so steer clear of fancy words and industry jargons. However, if you must mention jargons, make sure you explain that jargon in clear and simple terms so that your readers do not get confused. Also, make sure that you only use words and terms that are absolutely required since the scope of the problem statement is quite short. Here's a sample to help you out:
"The current batch of teaching staff at Springfield International School has been very disturbed at the news of the recent layoffs at their premises. Despite these layoffs, their workload is quite high, and illness-related absenteeism is prevalent among them. As a result, they are unable to pay attention to or acquire the skills necessary to lead the gifted children in their classrooms."
As you can see, the language used here is simple, straightforward and formal. In this problem statement, the problem is the fact that school teachers of Springfield are unable to lead the gifted children in their classrooms. This means that your main research question is going to centre round the practical techniques that these teachers can employ in order to guide the gifted children in their classroom in a better manner. Make sure this kind of clarity exists in the problem statements that you compose for your dissertation.
How Can You Polish the Problem Statement?
Proofreading and editing are the only ways you can polish the problem statement of your dissertation and make sure that it turns out to be perfect. Since it's just 200 words; it's not going to take you much time to edit and proofread this section so make sure you do not skip this step. While editing the problem statement, bear in mind that it is inclusive of all the essential elements that we had mentioned in a section above without exceeding the word count in any way. Also, make sure that the data you present is accurate and authentic. Most importantly, your problem statement should make complete sense on its own. Finally, subject this section to a strict proofreading check to eliminate all sorts of silly mistakes such as those in spelling, punctuation or grammar.
Final words…
While at this stage this guide might seem very overwhelming, make sure you make good use of it. Our guide on problem statements can not only help you compose a flawless problem statement but a flawless dissertation as well that will surely make your assessors happy. If you face any problem though, you can always count on our dissertation writing services in UK.
Need Someone Who Can Help You With More Than The Problem Statement of Your Dissertation? MyAssignmenthelp.com is Your Best Bet
The problem statement is after only a section of your dissertation, and you may need help with more than just this section. If you find your dissertation to be a too overwhelming a task to do on your own, you should give MyAssigmenthelp.com a call. Our 4000+ PhD writers are always willing to do your dissertations, as well as other assignments, for you. We never miss a deadline, and we do not even charge a lot for our services. What's more, copies that you receive from us are absolutely unique and plagiarism-free. Give us a call now on +61-3-4000-0033 to know more.