The methodology section of your dissertation comes right after the literature review and must course through the segment organically. Before presenting the research methodology part, you probably have elucidated on the research question and performed a precise review of what other experts in your particular field of study have discussed.
The research question should address the following
– What problem is your dissertation going to tackle?
– Why is it a relevant problem in the field of academics ?
– Where do I find reference for my dissertation question?
And possibly you have also elaborated on the means by which these scholars have derived their conclusions or the theories on which they focused, and the methods they've adopted to collect, compile and present the information. But, if you haven't been able to wrap your head around it, then seek online dissertation help.
Once you're done making your specific observations and have had conversations with your mentor about it, to organize how you're going to deal with your research question. This could be determining how you'll collect the details, or what techniques you'll apply to analyze the information. Once you get all this out of the way, your dissertation methodology presents an elaborate account of both how you'll proceed with your dissertation and why you've decided to proceed with it in the way you have. Alternatively, you can let a credible dissertation methodology help service to guide you through the process.
How to write dissertation methodology?
The methodology must form a strong connection between your research question, the present scholarly resources on your subject that you have studied to carry out the literature review, and the methods by which you'll derive your specific conclusions for your topic. Hence, no matter which topic you're focusing on, the methodology part must contain the following-
Reminding the main points of questions
The fundamental factor to validate your dissertation methodology lies in highlighting that it is capable of addressing the research problem or questions you mentioned at the beginning. You should rehash the major questions you wish to address when structuring your methodology, but this doesn't necessarily have to be a word-to-word recap, you can rephrase the problem in a manner that connects your dissertation methodology and literature review.
A discussion on your research design or method
You can consider this part to be the heart of the methodology, but not the methodology itself.
The research design may be quantitative or qualitative or a blend of two ( mixed) to achieve more credible results. The research designs that you set should be in sync with the research question, hypothesis and the direction of the research.
You can draw out three, four or more goals for your research design
          Goal A: Validating pre-existent hypothesis
          Goal B: Finding the relationship between the variables in research
          Goal C: Testing the difference of the outcome in control conditions and in general
          Goal D: Finding out application groups for your research
          Goal E: Testing for difference under various control conditions
          Goal F: Testing for variables affecting change in different control conditions
          Goal H: Ratifying the experiment protocol measurements
  Note: There are many other goals  that needs to be considered before drawing out the research design, specific to the objectives and sub-objectives of the research and the research question.
The rationale and background behind the choice of your design
Your research design defines several sets of ways to attain your research objectives.
They are used to inform
Emphasize on the reasons why you've selected the topic
Why you think it will present the best results ?
What parameters have you considered for carrying out the research?
What protocols are you following?
How are you conducting tests in control conditions and groups?
Which variables do you think are the most important determinant of your research?
What is the background for selecting such a topic and the research questions?
What methods you use for arrival at results? etc
The most impactful set of concepts and conclusions, or the unique insights.
The literature reviews and other sources on which you have based your idea.
Research methods to be used
The research methods will include
(a) Data Collection from online and offline sources
In the form of tables , facts
In the form of customised questionnaires for your research
In the form of data from group discussions and observational research
Data from survey
Concluding data from various sample groups
(b) Validation of the data through analysis
(c) Referencing the data in one's own research
(d) Collecting data from your research
(e) Interpreting and establishing conclusions
You can have n number of research designs comprising of these research methods.
Note: The research methods you use must be catering to the objectives of the research.
For example if you are doing a research on market potential of a chocolate brand , you would do more of a behavioral research of the used product wrappers or so.
Similarly if you are conducting a research on new software launch, you would have to focus on quantitative and qualitative aspects of the use of functionalities of the software and more.
An analysis of the research methods adopted, and insight on their limitations
No research method is flawless, and it's possible that the one you've selected comes with certain drawbacks. You might, for example, have decided to carry out small-scale interviews as the individual perspectives  on the particular issue you're analyzing, is more significant to you. But then again, conducting only interviews would mean you've bypassed the quantitative approach to your problem that might have unearthed a specific perspective. And if you don't quite understand how to do that, you can always opt for our dissertation help online service.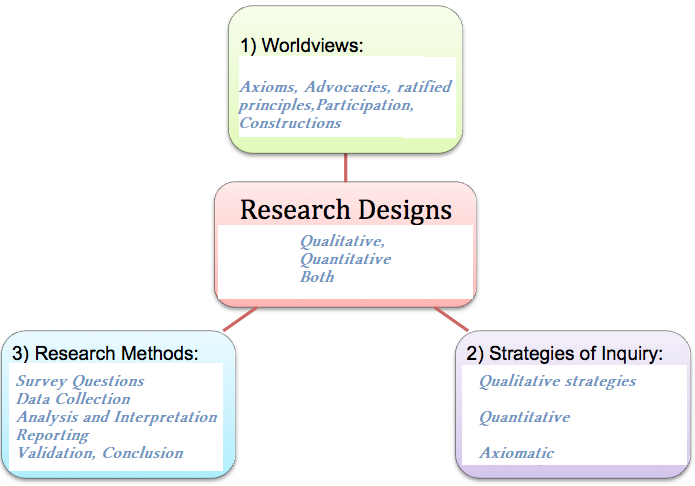 Note: You can off course do inclusions or amendments in research design at the later stages
Things that shouldn't be included in a dissertation methodology:
No section of your paper should be inaccessible to the others, and you need to understand that your methodology and literature review section may overlap. You might even have to move your details between different sections, while editing the draft. Specifically for dissertations, myassignmenthelp.com have a strong editorial with 10+ years of experience. Now listed below are the elements you should not incorporate into your dissertation methodology, even if they seem to fit in there quite naturally.
An elaborate review of methodologies
It's possible you'll want to mention the backdrop of your selection of the methodology and the theorists, whose work has inspired yours, as you focus on your paper. But the methodology is not the section for a lengthy review, that's reserved for your literature review segment. So if you wish to elaborate on why you're considering (or not considering) certain approaches for your research, you can present it in the literature review section, not on the methodology.
Exhaustively detailed set of tools
Your methodology section should enable a reader to carry your research forward, but it should also be an intelligible section of your academic document and should catch the attention of somebody who doesn't exactly want to replicate your experiment. If it's possible to specify all the details that another researcher would require to reproduce a paper on the similar topic, then you must do that. However, if your methodology segment comes across like a shopping list, you should transfer the extensive details into the appendix. Let a credible dissertation methodology helper prepare your assignment for you.
Raw information
The methodology part isn't ideal for rehashing any information, even if you're demonstrating how a set of the questionnaire or other data-collection techniques. Again, you can put such details in the appendix section. Avail professional dissertation methodology help service if you are running against time to prepare the paper.
Determining the methodology for your particular topic
When you begin your dissertation, you may already have ideas about the methodology you wish to adopt. You can polish those ideas after conversing with your professor and further develop them as you read about the previously conducted research on the subject, and also the approach taken by other researchers. If you're dealing with a postgraduate dissertation, it's likely that you already have a considerable awareness of the different ideologies and schools of thought associated with your field, and you may well have a concrete idea of the schools of thought which you can relate to easily (and also the ones you don't agree with).
If you're preparing an undergraduate dissertation, this may be the first time you've been asked delve into such an elaborate academic assignment, and dividing this into specific approaches and schools of thought may seem like an intimidating process at first.
Irrespective of the academic levels, your dissertation methodology will shape up as you review the literature in your particular area of study and polish your initial research questions. Your methodology and literature review will hence be presented in tandem with one another. Your opinion on the literature will assist you to determine the approach you will take regarding your research question. But, your methodology will possibly be decided by the time you prepare your literature review, so that you can frame with clarity and a natural progression. Avail the guidance of a dissertation methodology help ( hyperlink to our page) expert for your academic document.
It must be mentioned, however, that your methodology won't only be defined by the evaluation of the schools of thought that intrigue you the most. There will be practical considerations that would indicate how you address your problem. So your dissertation writing should focus on both the practical and theoretical aspects of the topic.
Frequently asked questions
What should be included in methodology of dissertation?
Title of the Dissertation
Objectives
Literature reviews and references
Data, facts and Stats
Research questions and design
Background and rationale of your research design
What are the 4 types of research methods?
Descriptive
Correlation
Quasi Experimental
Experimental
How long should a dissertation methodology be?
For an 8000 to 10000 words dissertation, the distribution of words can be like
Introduction (800 to 1,000 words)
Literature review (1,200 to 2,000 words)
Methodology (1,500 to 2,000 words)
Research (800 to 1,000 words)
Data analysis (2,000 to 2,200 words)
Research findings (1,000 to 1,200 words)
Conclusion (800 to 1,000 words)
Does a dissertation necessarily have 10,000 words?
It is not mandatory for a dissertation to have 10,000 words
How long will it take to write 10,000 words?
If you assign myassignmenthelp.com the job, we do it in the least time expected or much below the normal time limits set for writing.
Want to craft great dissertation methodology
Let our experts do it for you.
A dissertation usually has many layers and chapters that have to be presented appropriately, to make the paper striking. Incidentally, the methodology portion of a dissertation is one of those important chapters which has to be given equal importance (if not more) other than the main text of the document. But this is the part that many students are often clueless about. However, with the unique dissertation methodology help service of My Assignment Help, their concerns will get addressed.
We have a large pool PhD writers, all of whom had an illustrious academic background behind them. With their 10+ years of experience in helping students with dissertations, they are the best students can expect. Get your thesis help and get awarded the doctorate degree by availing our dissertation help ?