According to the National Council for Social Studies, the main motive of social studies is to empower youngsters to make informed and logical decisions as citizens of a diverse and democratic society for the betterment of the public in an interdependent world. Students working with different social science topics for research learn about the correlation between the human world and society concerning the economy, social institutions, human behavior's, and politics. Social studies essay topics and assignment like sociology assignment help students develop strong problem-solving and analytical skills necessary to excel professionally and personally.
Why Is Learning Social Studies Important?
Social studies entail social sciences and deal with human relationships, behavior's, and resources while covering crucial academic disciplines such as economics, history, geography, political science, anthropology, civics, and sociology. Now, why is social studies important for students?
Although the primary purpose of social studies is to teach young people how to become good citizens in a democratic society, it also prepares them for the real world and to live civilly with people from diverse societies, cultures, and communities. Hence, here's how to achieve the purpose of social studies:
The instructor should identify each student's interest and help them plan social studies project topics relevant to their interests.
Equality, opportunity, freedom of speech, and justice are key rights in a democracy. So students' social studies courses should be value-based throughout.
Integrating different aspects of life, past or present, into the curriculum will become a learning moment for every student.
Critical analysis is an important life skill, and students must be challenged to think differently and critically reflect on things to engage with everything happening around them.
Working solely on different social studies projects and essay topics won't help the learners fulfil the coursework's primary objective. Students should actively engage through debates, role-playing, discussions and simulation instead.
Learning social studies and working with social science topics for research can benefit students in many ways, such as:


In addition, students will develop some of the most crucial skills necessary to excel in the workforce, which include: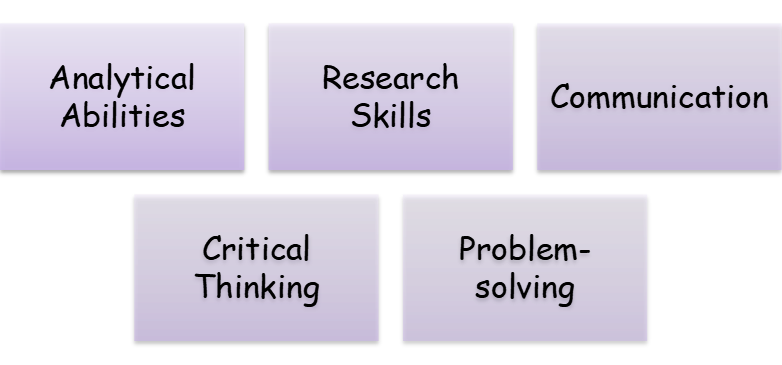 Analytical abilities – Various social studies essay topics require students to analyze different sources, conduct qualitative and quantitative studies and provide recommendations based on data.
Research skills – Social science topics for research papers demand qualitative and quantitative study, so students develop the skills to identify genuine data resources for evaluating the primary research question.
Problem-solving– Exploring different social science research questions allows students to study different issues, gather data, and conduct an extensive study to find a conclusion, thus improving analytical, research, and decision-making skills.
Communication – Communicating your idea clearly and concisely is important in every field, including social studies. The subject emphasizes improving one's communication skills to pursue the readers of the answers to social science research questions with concrete data.
Critical thinking – Social studies essays and project topics are built on critical thinking skills where the student has to study different information to come to a logical conclusion supported by credible sources.
How to Use Social Studies Topics?
You can only create flawless social studies essays with compelling topics. If you have no clue about how to use social studies topics for essay or research paper writing, the following factors will help you to identify the best social science research topics for college students.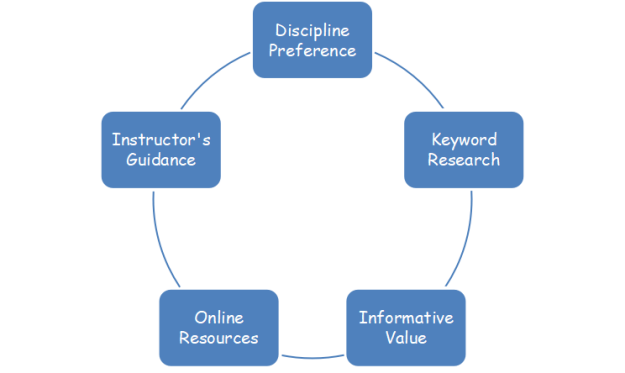 Discipline preference – Always consider your area of interest when searching for social science topics for research papers. Stick to something you like to save yourself from getting bored as you write.
Instructor's guidance – Your subject instructor has completed their higher studies in a particular discipline and will have several interesting ideas to help you develop your research question. Consult them, discuss your issues and take their suggestion to develop your idea.
Keyword research – Using keywords relevant to the discipline will narrow your search, and you may explore some excellent social science research question examples. You can also combine high-performing keywords for more productive results.
Online resources – The internet is swamped with social science research topics for college students. Don't pick random topics. Refer to your handbook and genuine academic databases for ideas and topics. You can also refer to sample papers published by different colleges and universities.
Informative value – Directly picking ideas from sample social science research questions and examples may cost you heavily. It may happen that the topic you picked doesn't contain quality information or valid evidence. Hence, verify the informative value and the availability of credible examples, sources and evidence before finalizing a topic.
How to Write Top-notch Papers on Social Studies Topics?
Social science research questions and essay topics are popular tasks in the discipline that aims to educate learners about civic values and responsibilities. If you are assigned social studies essay topics and want to know how to write stellar papers on social studies topics, you can ask for a social science assignment help or follow these step-by-step guide.
Brainstorm and pick interesting social science topics for research related to your curriculum.
Engage in in-depth research to find relevant sources from verified and credible websites.
Refer to books, journals and online portals to find relevant evidence supporting the thesis.
Crosscheck the information sources and define a challenging area of a research question.
Craft an outline and organise all data you have gathered from varied sources under suitable headings for the introduction, body, and conclusion.
Refer to the outline and start with the first draft of your assignment.
Make sure your introduction has a catchy line to hook the readers. Then, provide a brief back story of the topic and end with a strong thesis.
Begin the body paragraphs with a topic sentence followed by supporting sentences, examples and evidence.
Conclude your paper by summarising the main points, restating the thesis, and a call to action.
Proofread the paper like a hawk, correct the errors, and crosscheck the final draft with the given requirements to ensure perfection.
What are Social Studies Topics?
Finding the right social studies project topics is never easy, and you must give a lot of time and effort to shortlist the best ones from the lot. The good news is we have prepared a comprehensive list of social studies topics and ideas to inspire you so you can develop your topic for your upcoming social science assignments. Keep scrolling for the complete list!
Social Science Topics for Research
Civil disobedience in the modern era
Extinguishing languages and their historical and cultural significance
How does modern society react to emotions?
European traditions vs the other western traditions
How to reduce cultural shock?
Urbanisation and its effect on cultural diversity
Domestic etiquette in a British household
Social Studies Project Ideas
Teachers strikes and their impact on student's academic performance
Analyse youths' take on their democratic values and rights
Globalisation – Good or bad?
Race and politics – Are they interrelated?
The role of religion in politics
How ethical is same-sex marriage?
Ways to control global population
List of Social Studies Fair Topics
Politics and women
Feminism and its impact on men
How were women represented in the Bible?
Taliban and their atrocities around women
How to fight terrorism and counter-terrorism?
Men and women – analyse their social role
How do leadership styles differ from men to women?
Social Studies Essay Topics
Pay gap based on gender
How to reduce workplace discrimination based on gender?
Inventions that changed the education system
Voting polls – how does it work?
Healthcare – private or public facilities
Will there be an end to racism?
How ethical is it to adopt orphans from third-world nations?
Social Studies Topics for High School Students
Importance of democracy
Important principles of a democratic country
The role of cultural diversity in schools
Cultural development and human development
How to be more empathetic towards people of other cultures?
Implications of Christianity
The importance of cave drawings in learning about early human settlements
Social Science Research Questions
Social workers and their role in the development of hospitals
Congress and their influence in presidential elections
Communication technologies and politics
NAFTA and its impact on the corn producers in Mexico
English civil war
Islam vs Christianity – the impact of both on the social and daily life
Bioethics and its influence on the modern society
Social Science Research Topics for College Students
Comparative study between Buddhism and Christianity
The role of language in improving human cooperation in the early days
Computers and their role in Linguistics
Forensic Linguistics and its effectiveness
Language diversity and its impact on international management
Importance of Lexical Cohesion in English writing
Inequality and ways to fight it in the modern world
Social Science Research Topics Proposals
History of the Indo-European language
Early vs modern human society – a comparative study
Measures to curb religious and social terrorism
Urban centres and their influence on cultural diversity
How are social religion and economic development related?
Factors influencing social behaviour among young adults
Key reasons for stress and anxiety among teenagers
Examples of Social Science Research Questions
Biases of media outlets
Social media and its negative effects
Judicial independence – a comparative study between two third world nations
Social media promotes narcissism
Intercultural and interreligious marriages – a case study on the major challenges
Effect of helicopter parenting on children's overall development
Social inequalities in modern times
Social Science Research Question Example
Increase in divorce rates over the last decade
Economic democracy system and the potential challenges
Environment and its role in shaping generational viewpoint
Terrorism – analyse the psychological and sociological views
Gender stratification and ways to fight it
How has globalisation increased corruption?
Political systems globally – a comparative study
Read Also:- 100+ latest debate topics for students
Social Science Research Paper Example
Morality and its impact on human rights
Sleep deprivation and its effect on health and productivity
The influence of ancient religious views on the modern-day religions
The electoral system in developed countries vs in third-world countries
What effect does religion have on political correctness?
Wage discrimination in developed countries
Importance of political correctness
8th Grade Social Studies Fair Topics
Are all Asians smart?
Do pirates exist in 2023?
Does participating in extracurricular activities after school affect students' performance?
Television and low test scores – how are they related?
Clothing affects teenager's image
Why make friends?
Are girls more competitive than boys?
Social Studies Topics for Undergraduates
Legalising drugs can boost the economy – an argumentative essay
Work-life balance and its importance for employees' well-being
Effectiveness of Privacy Law in Australia for protecting people
Conflict management skills and their importance
How communication resolves conflicts?
Social media and its influence on lifestyle
ICT and its significance on social studies
Social Science Issues Related to Education
The importance of education for social mobility
Analyse different research techniques in Sociology
How has mass communication changed in a decade?
Effect of Facebook and other social media sites on education
High credit card dues and its impact on the American economy
Cyber-bulling and its impact on a child's mental health
The role of black men and women in the Civil War
Social Studies Topics for Kids
The historical importance of the Boston Tea Party
How to become a better citizen in the community?
The US Government and how it works
Why is learning about different cultures important?
What is your favorited influential personality, and why
What makes the world a unique place to live in?
How geography makes life in specific areas different and unique?
How to Manage Tricky Social Studies Essay Topics?
Irrespective of the social studies essay topics, every essay comes with unique writing, citing, and formatting guidelines. Consider these factors to write a persuasive social studies essay on complicated topics.
Be careful with the topic you select. Make sure you have interesting facts to back your claims.
Determine the essay style you have to work on. Is it persuasive? Exploratory? Or Compare and contrast? If the type of essay isn't defined beforehand, decide soon and start prepping.
Even if you have shortlisted the best social studies essay topics or research questions, your paper is incomplete without trustworthy, authoritative sources. Hence, look for primary (original research materials) and secondary (material based on original sources) sources to make your work credible.
As you research, note the sources and quotes to save time and yourself from missing sources while making bibliographic entries. Use the following elements while noting:AuthorPublication dateEditionVolumeNumber of seriesName of the publisherLocation of the publisher
Carefully read your instructor's requirements and sketch an outline. Leave your introduction for the end, as by then, you will be aware of the critical points from each paragraph and can organise your paper accordingly.
A bibliography is a vital element of your social studies assignments. Ensure to include every work you have referred to, the quotes, and the in-text citations. Arrange the sources in alphabetical order in the right referencing style.
Once you have completed your paper, crosscheck the assignment rubrics to ensure everything meets the requirements. Then, proofread your answers and correct all the writing errors to ensure 100% accuracy.
Now that you know the tricks to finding good social studies topics and other guidelines for writing a quality paper don't wait any longer to get started with your pending social studies assignments.
Good luck!
Frequently Asked Questions
1. What Are Social Studies Topics?
Social studies primarily include geography, history, civics, sociology and economics, through which the key elements of philosophy, ethics, anthropology, art, psychology and literature are incorporated into the field. A range of topics of social media topics are available, such as:
How does one culture dominate another?
Factors determining the efficiency of intercultural communication
Cultural shock and ways to minimise them
The political culture in Australia
How is jihad misinterpreted in Islamic teaching?
2. How to Use Social Studies Topics?
Studying different social studies topics will enable learners to understand citizenship values better. Here are some strategies students should consider while using social studies topics:
Identify a preferred area and narrow the topics for more focused and useful research
Consult your professor before shortlisting your social studies topics and ideas
Opt for topics with enough research scope so you can develop a complete paper
Explore different social studies project topics on the internet for inspiration
3. How to Write Social Studies Topics?
While writing on social studies topics, remember the following:
Don't pick random topics. Instead, identify a perspective which will be the foundation of your paper.
Avoid unpopular topics; you won't get sufficient information to write your assignment.
Stick to natural workflow while working on your assignment.
Pay attention to the structural requirements of your paper and write, revise, edit, and proofread your work accordingly.
4. Can I Get High-quality Social Studies Topics?
Yes, you can get high-quality social media studies topics online. Just make sure you search for them on credible websites and academic databases. You can also visit your college or university library and refer to previous projects and research papers to get ideas for your next social study assignments.
5. What Are Some Basic Social Studies Topics?
Different cultures and their primary aspects
The significance of silk in the Chinese culture
Media's contribution to political communication
Party politics in India
Marriage ceremonies in different cultures
The role of language in people's perception of the world
How do foreign investments impact the development of a country?
Ideal approaches to fight inequality
6. Can I Get a Good Score With Your Social Studies Topics?
Good grades depend on the quality of your social studies paper. And you can only create a quality paper with an interesting topic. Fortunately, you don't have to worry about the relevancy of the topics suggested by top-ranked tutors. Most are highly qualified, with multiple years of experience in different social studies disciplines. They will suggest the best topics in relevance to your research question so you fetch high grades in class.
7. Where Can I Find Social Studies Topics For My College Assignment?
You can find countless social studies topics for college assignments on different top-ranked academic forums. Many top-ranked universities also share sample ideas and peer-reviewed and published research papers on their websites so students can refer to them to develop their topics. In case you want personalised guidance to finding the best topics for your college assignments, you can consult your subject supervisor or an online subject tutor for comprehensive guidance.
8. Can I Get Captivating Social Studies Topics?
Absolutely! You can shortlist exciting social studies topics and ideas for your assignments. Only make sure you refer to credible sites to get access to captivating topics. Refer to sample papers, articles, and academic databases. Consult your subject tutor or a professional subject matter expert online for interesting insights relevant to the homework or assignment questions.
9. How to Choose a Suitable Topic for Social Studies?
When searching for suitable topics and ideas for social studies papers, you can use the following strategies:
Pick the discipline you want to explore. Once you know your preferences, narrowing down your topic search will become easier.
Talk to your social studies teachers and professors and ask for suggestions. As they are keenly aware of the developments in the particular field, they can guide you in the best way possible.
Refer to the mentioned descriptions or your handbook to understand the project and pick a topic you want to explore.
You can narrow down your search by picking keywords and combining different keywords. Work on a few combinations to find good social studies assignment ideas.
10. What are the Tips for Writing an Essay for Social Studies?
Here are some basic tips for writing a flawless social studies essay:
Shortlist your topic
Define the type of essay
Research and gather credible and helpful sources
Work on a preliminary bibliography to track the sources
Write your essay
Complete the bibliography
Proofread one last time and organize your essay