Save Time & improve Grade
Just share requirement and get customized Solution.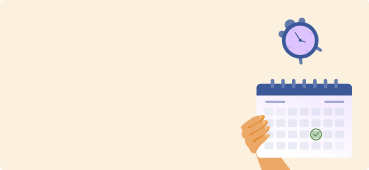 How to Write a Letter of Intent? Complete Guide with Examples
Henry Lee
29 July,2019
A letter of intent is usually considered important while seeking a job or gaining admission in a grad school or university. Unless you have an appealing and well-written letter of intent to present before the college admission committee or the employer of an organisation, the chances of being shortlisted as a promising candidate would be pretty low.
Verbally bragging about your knowledge and achievements is a nice idea, if you know that the person sitting on the other side is going to take note and keep things in mind for life. But that's a rare scenario, you see. Documentation or keeping record is crucial in today's world. This is where the significance of a letter of intent comes into play.
A well-knit letter of intent for business or for academic purposes gives merit to your written application and strengthens your claim, explaining why you are the best person to be considered for the job post, scholarship, or admission in college/university. One must know how to write a letter of intent alongwith good credentials to get that prized seat in the reputed University or dream job.
What is a Letter of Intent? What should it include?
As I have already mentioned, a letter of intent is an application that highlights every crucial point of you academic and other credentials like projects, work experience etc, that exhibits your skills, expertise, motivation factors and strengths. A well-written letter of intent lets your recruiter or academic supervisor know about your passion, along with a couple of strong points, rendered through questions like:
What were your achievements?
Why are your passionate about the job or a particular stream of study?
What made you choose them over other competitors?
Once you know how to answer these questions, you are halfway through. Let's take a look at the main components of a letter of intent.
MAIN COMPONENTS OF A LETTER OF INTENT
Self-introduction.
Credential Specifics.
A conclusion requesting a response.
Now that you know about the primary components of the document, let's move on to the next section and figure out how to write a letter of intent with perfection.
How to Write a Letter of Intent? Tips and Example
Writing a letter of intent is no rocket science. You can write great only if you are aware of the tricks of the trade. Simply follow these conventions and draft selection worthy, brilliant and unique copies.
Focus on introducing yourself in a unique and exemplary manner.
Make note of what you will include in the letter and never miss out on talking about your past accomplishment, personal experiences and information, awards and recognition.
Take a look at your work on a micro and macro level. The paper needs to fit together as a whole, with accurate words and a concise format.
Proofread and edit your work carefully before
Writing the perfect introduction: Make sure that the introduction addresses the specific academic institute or the business house where you are applying. You need to do some digging to find out who is the apt person to address in that organisation. If it's a business proposal, highlight something you have accomplished in the past which defines a specific skill set that will cater to the company's benefit. In case, you are writing the letter to seek admission in an academic institution, explain why the school or the college is the right choice for you, in simple yet captivating words.
Note: It is more important to highlight the skills, experience that are in sync with company's mission, vision and goal, rather than highlighting all your achievments.
Don't be very specific. Describing your achievments in broad terms gives your employer more space to align you with the roles in the organisation.
Get into the specifics: Once you are done composing the perfect introduction, get into the specifics. State your credentials and explain why an organisation or the school/college should consider your application. Remember, you need to be rationally correct, without sounding too pushy in the letter.
Note: Include something that would grab the attention of the employer or admission committee and let the employer/selection forum know that you are keeping up with the current updates and happenings. Sharing a personal anecdote to push your point is always fine till the time it doesnt seem ambigous or out of context.
Request a response in the concluding note: The recruiter or the members of the admission committee must feel an urge to call you for an interview. So, you must conclude the intent letter by requesting a response. It is important for you express a desire to attend an interview. Explain what made you apply for the position and state that you are looking forward to attend a one-to-one session at the earliest. Also take note, it is equally important for you to follow up or keep track of the progress on regular intervals.
Now that you know about the pivotal activities and ways to compose an impressive letter of intent, take a look at an example for better clarity and insight.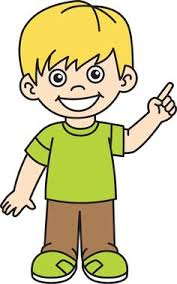 Watch out for the personal letter examples along with a detailed description of the personal letter format in this blog
Letter of Intent Sample
How to write a letter of intent for job vacancies?

To whom it may concern
Dear [Recruiter]
My name is Robin Wilson, and I am writing to you today to submit my resume for the post of your Digital Marketer. As a proven leader with more than seven years of beating aggressive digital sales goals and working across diverse fields, I am really interested to work with [Company's name] and help the organization grow in the future.
With 7+ years of experience in the field of digital marketing, I know I can implement a strong, customer-centric strategy to your company. Since graduating with a Master's degree from the University of Colombia, I've built my career and personally conducted several digital marketing campaigns to get results. With years of accumulated expertise and zeal to give my best in the field of online sales and marketing, I will be grateful to work on behalf of [Company's name] and be a part of this esteemed institution.
I look forward to talking with you personally regarding about my, and potential opportunities with [Company's name]. Please find attached my resume at [link to your online job profile]. Please feel free to get in touch with me if you have any questions or potential query. Drop me a mail at [your email id] or call me at [your phone number].
Thank you for your time.
Yours sincerely,
Robin Wilson.
How to Write a Letter of Intent to Academic Institutions?
Mr. George Mathew
6 Downtown Street
South Park Street, ID
00677
Tel: 666-777-888
April 11, 2018
[University's name]
Post-Graduate Program Director
Harvard Town, GS
00077
Attn: Post - Graduate Selection Committee
I am applying to your post-graduation program in Literary Research and Analysis. After earning my undergraduate degree in Literature from [University's name] I have worked as a research associate with a team of experienced academic researchers at the [University's name]. It had helped me build a strong knowledge on the various domains of arts and literature.
I have always wanted to be professor since 10th standard and tried gaining as much knowledge as possible in the field of Victorian literature, Shakespearean plays and more. It would be my pleasure to be selected as an active team member of your research and analysis committee.
With years of accumulated knowledge and an expertise in the field of referencing and citation, I am looking forward to contribute to your research practice and help the project grow with further scopes for conducting thorough analysis. Apart from that, I would consider myself lucky if you choose me to work on academic paper like thesis, term papers and research projects independently.
Thank you for your time and for considering my letter of intent. Please don't hesitate to get in touch with me during any time of the day via [email id] or [phone number].
Yours sincerely,
George Mathew.
Choose MyAssignmenthelp.com for Tailor-made Letter of Intent
Are you struggling too hard to get admitted in a reputable college? Only a well-crafted letter of intent can help you get advantage over thousand others. Now, in case you don't know how to write a letter of intent, in a perfectly flawless way, count on MyAssignmenthelp.com. We have the best team of in-house academic experts, available round the clock, to work on creative letters of intent, within the preferred deadline.
From adding impressive self-introductions to outlining the entire letter based on your academic/professional accomplishments and other merits, we are here to assist you with comprehensive solutions. So, placing order with us is like having a second chance at sucess.
Here are the additional perks that you would enjoy on availing our writing service.
Prompt delivery of project solutions.
Best assistance from a pool of 5,000+ academic writers.
Easy access to high-quality blogs for free.
Free letter of intent samples and other assignment examples.
Amazing discount of up to 30% off and $20 sign-up bonus.
Now that you know how we work, we think you would be quite interested to join us in your academic pursuits.
Was this article helpful?