Save Time & Excel Academics
Share your requirements & connect with top tutor !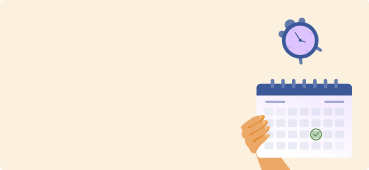 How To Cite Quotes In APA & MLA With Perfection: A Concise, Student-Friendly Guide
Mark
04 December,2020
Citations and quotations are an excellent way to showcase the scope of one's research and the extent of one's knowledge. Excerpts and quotes from different information sources enhance the quality and credibility of any content. At the same time, citations and quotations help evaluators understand a writer's initiative and dedication towards her/his work.
Whether you are writing a book, a research paper, or any academic task, knowing how to cite a quote is essential, especially when you are using a lot of secondary information sources. Books, journal articles, magazine articles, websites, e-books, published white papers, etc. – every authority of reference needs to be cited in a particular format. And, these formats vary from one citation style.
Writing a comprehensive guide on all existing citation styles is a humongous endeavor and beyond the scope of this write-up. Instead, it will focus on two of the most popular citation styles in academic, namely, APA, & MLA.
So let us begin by finding out how to cite a quote in APA.
How To Cite Any Quotation In The APA 7th Edition
The APA (American Psychological Association) is a source citation style used primarily in scholarly articles and books. The APA format enjoys substantial popularity amongst scholars in social and behavioral sciences. The citation style finds usage in scientific journals, textbooks and academia around the world. The idea behind the design of the citation style is to help readers comprehend content with better clarity and reduce bias in the language used.
The APA citation style is currently in its 7th edition.
Direct quotations are used to reproduce words as is or verbatim from a source. It is better to paraphrase rather than quote directly. But, quotations are more suitable when
You need to reproduce an exact definition as is;
The writer has succinctly stated something memorable;
You have to respond directly to someone's statements or claims;
Here is how to cite a quote from a person or a book in the APA style.
Short Quotations -> For quotations of less than 40 words, add the quotation marks around the quoted words and add it or incorporate it in your own written text. There is no need to add an ellipsis unless the source includes one.
In case of direct quotation, make sure to add a full citation as that of the quote. Do not forget to include the page number or any other information that might help the reader locate the reference.
Add a citation within parenthesis right after the quotation or at the end of the sentence containing the reference.
In case of a narrative quotation, add the author name and the year in the sentence itself. Add any location information in parentheses after the quotation.
When the quotation comes before the narrative, the citation, add location information, such as page number, after the year and a comma.
Suppose the citation is added at the end of a sentence. In that case, the punctuation should be after the closing parentheses of the citation.
Make sure to place only periods and commas within the quotation marks. Place other punctuation marks only if they appear in the quoted material.
Block Quotations-> Here's are the APA style guidelines for large or block quotations.
Quotations marks should not be used to enclose block quotations.
Start block quotations on a new line with 0.5 block indentation from the left margin.
The entire block quotation should be double-spaced.
No extra space should be there before or after the quotation.
Additional paragraphs in the block quotation should have their indentation.
Cite the source of the quotation in parentheses, either after the block quotations final punctuation or add the author & year in the narrative preceding the quotation and add only the page number after the final punctuation of the quotation.
How to cite a quote within a quote in APA
The critical thing to keep in mind while citing a quote within a quote, then you need to give credit to both the source and the source that you have used. Direct quotations within block quotations must be enclosed within double quotation marks. And, for quotations already within double quotations, use single quotations instead.
The above guidelines are all you need to know about how to cite from a person or how to cite from a book in APA format. Please refer to official APA citation style guides for more detailed information.
Next up, let us look into how to cite a direct quote in the MLA format.
How To Cite Any Quote In The MLA Referencing Style
The Modern Language Association or MLA is a citation system for referencing and documenting sources in academic writing. The MLA style is trendy amongst researchers & writers and often used in journal articles and academic publications.
The MLA Manual of Style is used in research documentation for humanities, modern language & literature, comparative literature, criticism, media and cultural studies.
Here are the rules and guidelines one must adhere to while citing quotations using the MLA format
Short quotations
For short quotations, enclose the complete quotation within double quotation marks.
Mention the author and specify the exact page number in the in-text citation. Add line number for a verse.
Every in-text citation must include a complete reference entry in the bibliography, or the Works cited section.
Any punctuation should be added after the parenthetical citations unless they are a part of the cited quote.
While quoting short verses from poetry, make sure to add a '/' at the end of each line of the verse. If there is a stanza break, then add a '//'.
Block or Long Quotations
In case of long quotations, such as those that involve more than four lines of prose or three lines of a verse, you need to place your quotations as a free-standing block of text without any quotation marks.
Begin every quotation on a new line with 0.5-inch indentation from the left margin.
Parenthetical citations must be added after final punctuation mark of the quoted block.
Double spacing must be maintained throughout, and in the case of quoted verse, original line breaks are to be reproduced.
In case you are citing long verses of any poetry, make sure to stick to the original formatting as much as possible.
While citing more than two paragraphs in a text, use the block quotation format. The first line of the second paragraph must be indented an additional ¼ inch from the left margin in addition to the original 0.5 inches.
If you add a word to a quotation, make sure to put some brackets around them. And, if you omit words, use ellipses or three periods to indicate it.
For more detailed information, please refer to the official MLA Manual of Style website.
And, with that, we come to the end of this handy little guide on how to cite a quote using the APA and the MLA citation format. Let's hope the information in this guide helps you out in referencing your quotations.
But, if you are struggling to follow all the plethora of information involved, MyAssignmentehlp.com has the perfect citation tools for you. Avail our online APA, MLA, Chicago/Turabian, APSA automated citation generators, each updated to the latest edition, and bid goodbye to all your referencing troubles.
What's more, we have some of the best academic writers in the industry. They offer all-encompassing, brilliant writing assistance for all subject and academic levels!
Experience The World's Best Writing Assistance At Myassignmenthelp.Com
An array of more than 5000 assignment writers stand ready to offer the Web's best online academic writing assistance and tutorial guidance at excellent prices. MyAsignmenthelp.com is a ten-year-old veteran of this industry with a clientele of more than 300,000 satisfied students.
Here's a glimpse of all that we offer.
Some unique perks of availing our stellar services:
100% authentic solutions of the highest caliber
On the dot delivery
Free academic tools
Free rework on every unfulfilled order
Pocket-Friendly Prices
Safe and Secure data handling & transactions
24/7 round the clock customer support
Transparent work and privacy policies.
Simple order placement and refund policies
We are dedicated to helping you achieve success through our unparalleled academic assistance. So, drop that assignment help request at our chat portal and find out why MyAssignmentehlp.com is the Web's most preferred academic writing service!