Save Time & improve Grade
Just share requirement and get customized Solution.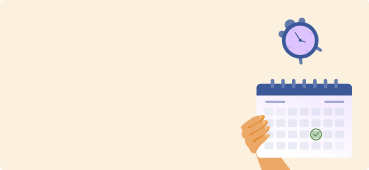 APA Simplified: A Glimpse Into The Essay Citation Style
Ethan
20 July,2020
Imagine you've put together a well-written essay which is filled with relevant details and information associated with the topic. But did you spend as much time citing the sources as you did for writing the paper? If you didn't, then chances are you'll fall short of achieving the perfect grade.
Now, citing the source, particularly in APA for your essay format, can get tedious. It's possible for you to face confusion over how to write an APA citation for essays. But you can still avoid the mistakes if you remember a few simple rules and ideas on APA style of citation. Let's ponder over those ideas.
The basic rules for adding the in-text citations in APA for your essay format
Presenting the in-text citation in APA can be confusing for many of you. So we have presented a guideline on in-text citation in APA style for your essay with relevant examples.  
Titles
Read the rules of APA citation style for writing essays. These rules have been simplified for your better understanding.
Make sure capitalise proper nouns, including author names and initials. Eg.- S. Johnson.
If you include the title of a source within your paper, you need to capitalise the words which are four letters long or greater within the title of a source: Permanence and Change.
(Note: in your References list, only the first word of a title will be capitalised: Writing new media.)
While capitalising titles, both words in a hyphenated compound word have to start with capital letters. For example- Natural-Born Talent
Capitalise the first word after a colon or dash: "Life after COVID: Its Impact on Society."
Italicise the titles of longer works like books, movies, television series, or documentaries:  The Wizard of Oz; The Office.
Make sure to add quotation marks around the titles of shorter resources like journal articles, episodes of television series, and song titles. Eg.- "Multimedia Narration: Constructing Possible Worlds."
Summary or paraphrase
If you are paraphrasing an idea or words from another work, you only need to make reference to the years of publication and the author in your in-text citation. You don't need to add the page numbers. However, APA guidelines do encourage incorporating a page range for a summary or paraphrase, which will allow the reader to find the details in case of the longer source material. 
For example:
According to Ronson (2016), APA style is a tricky citation format for beginners to learn.
APA citation format is quite difficult for first-time learners (Ronson, 2016, p. 250).
How to mention a book in APA format for your essay
This guidance will provide the clarity you need while citing the relevant books for your essay paper. While discussing the citations on APA format for your essay, we've provided examples as well.
Write down the name of the author
Write the last name of the author first to present a citation in the reference list. While citing sources in APA format for your essay, you should only use initials for the first name. Write the last name with a comma, and then add the author's first and middle initial, if both are mentioned in the source.
For instance, your citation would look like this-
Harrison, W. H.
If the source consists of multiple authors, separate them by commas and an ampersand.
E.g. Harrison, W. H., Morgan, P., & Reed, M.
Add the year of publication next
Incorporate the year in parentheses, and add a period afterwards. You can look for the year of publication on the front or back of the title page.
The entry should look like this-
Harrison, W.H. (2001).
Mention the title of the book next
Make sure you use italics while presenting the book title. Use sentence-style capitalisation, which means you need to capitalise the first letter of the first word only (and proper nouns should also start with capitals). This includes capitalising the first word if there is a colon within the book title.
Your citation now is like this:
Harrison, W. H. (2015). The benefits of transcendental meditation.
Present the location and publisher next
Include the city of a publication add a comma, and then write the abbreviated form of a state's name. Then, put a colon, followed by the publisher. Use a period after the publisher.
Now, your entry will look this way:
Harrison, W. H. (2015). The benefits of transcendental meditation. Salt Lake City, UT: Bumble publications.
Parting thoughts,
These simple rules will guide you when you attempt to cite the sources for your essay in APA style. You will no longer have to feel overwhelmed with the citations when you learn these simple ideas. Whether the in-text citations or references, you'll be able to put everything together with perfection now.
Receive well-cited APA style essay papers from MyAssignmenthelp.com
Citing sources in APA can be quite confusing to many of you. There are elaborate guidelines and rules that need to be followed to offer credit to the sources. Most professors emphasise on this process because it indicates that amount of research a student has conducted. This means you can't make mistakes while citing the sources APA style for the essay format. Now, one way to ensure accuracy is to delegate your tasks to MyAsignmenthelp.com.  
The experts from our website are acquainted with the APA style of citation and formatting. So you can trust them to produce properly cited sources. They will never miss out on any vital detail while citing the sources. In fact, they'll help you gather valuable insights on how to format an essay in APA in APA style.
Apart from providing help with citations, our experts also offer guidance with different types of essays. Some of them are listed below-
Argumentative essay
Compare and contrast essay
Discussion essay
Narrative essay
Personal essay
Cause and effect essay
Descriptive essay
Regardless of what type of essay you need help with our services will cater to all of your academic needs efficiently. So, give us a call and experience brilliance.
Was this article helpful?