Save Time & Excel Academics
Share your requirements & connect with top tutor !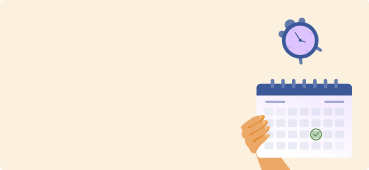 Everything you need to know about essay formats
Henry Lee
18 December,2018
"The essay is nothing less than the reflection of all there is: art, personal experience, places, literature, portraiture, politics, science, music, education – and just thought itself in orbit." -Elizabeth Hardwick
Universities assign students with various forms of essays to assess their knowledge and understanding of a topic. The recipe to a winning essay is quite simple. You have to logically structure your thoughts and deliver relevant information along with supporting evidence from authentic academic sources.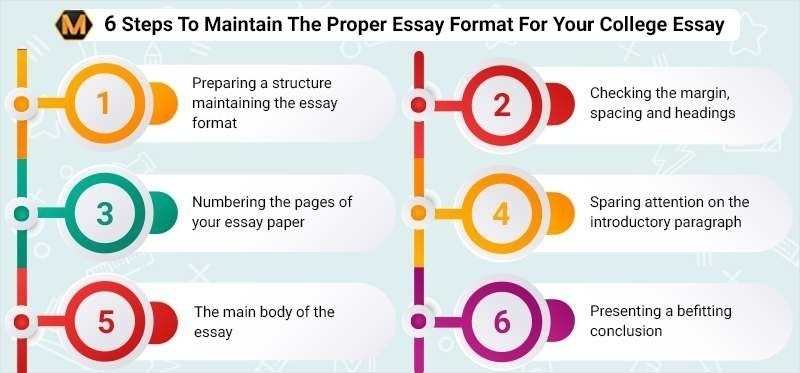 Very few students can crack the secrets of writing a great essay in the very first attempt. It becomes challenging to maintain a consistent flow of the argument if you do not follow a proper essay format. The essay format serves as a roadmap for delivering your argument efficiently. Do you want to score the best grades this year? It won't be an impossible feat to achieve. Every academic essay maintains a standardised set of guidelines. All you will need is a little bit of practice and dedication to master the techniques of each of the formats. The first and foremost aspect the readers notice in an essay is the essay heading or title. An average title will most likely be overlooked and get lost in the vast pool of information available around us. Do you want to know the tricks to write an engaging title? Keep reading this blog to make an impactful first impression with your essay title.
How to Prepare an Essay Heading
The essay heading or title serves as a stepping-stone for your essay. A wrong choice of heading can make or break the quality of your paper. It becomes essential for a title to be intriguing and engaging. It must entice the readers and make them curious enough to start reading your paper. Include these elements in your essay heading to make your paper stand out from the crowd.
The hook acts as a bait to grasp the reader's attention from the very beginning of the essay. Professors prefer academic papers that have interesting and catchy headlines.
Touch upon the theme of your paper
Students often forget to include the central theme of the argument in their essay headings. Your essay won't get the appreciation it deserves if the heading is not connected to the theme in focus. Choose your words wisely and make sure the heading stays within the area of your argument.
Write the title in a simple language
Don't think archaic words and difficult synonyms will be helpful to upgrade your mark sheet. Rather, it might be the contrary. Refrain from using convoluted words or phrases in your heading. Write in easy language and use active voice to make the heading more engaging.
Keep the topic brief and accurate
Long headlines will confuse your readers and make them lose interest. Your heading should be concise and crisp. Take the effort to deliver a general idea of what your essay is going to be about. The topic must identify with the concept under review and answer the question "what is the theme of the essay."
Capitalise the necessary words
You must make sure that all the words in your heading are capitalised. Also keep in mind that there are certain exceptions you must avoid capitalising, i.e. the pronouns, articles, prepositions and conjugations. For example, a properly formatted title should look like this:
"Tip and Guidelines to Title an Essay"
Once you finish creating a suitable title for your essay, you must stick to an essay format that will focus on your argument and ensure that your essay is marked by a continuous flow of information.
Steps to create an essay title format
According to the experts on
essay writing
, you must maintain the following guidelines every time you write an essay title:
Use double space between the words
Fit the title within one line.
Use formal fonts like Times New Roman and refrain from using decorative fonts
Keep the title at the centre of the page
Do not use quotation marks, italics or underlines in the title
Every essay comes with a specific set of requirements. So, talk to your professor before you create a format for the essay.
Compose essays like an expert with these simple essay guidelines
If you want to score the best in essay writing, you must maintain a proper essay format
.
The basic essay format helps you to put forward your point in a clear, logical and coherent manner. Follow these guidelines to format your essay according to the Australian university standards.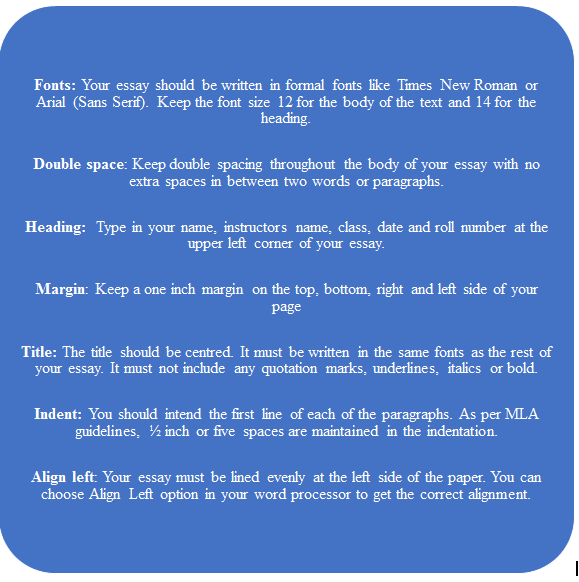 Your essay will consist of three basic components apart from the essay title.
Introduction
Body paragraphs (generally three to four in case of a 1000-1500 words essay paper)
Conclusion
Introduction
You can start your introduction with an interesting quote, analogy or a question to grasp the reader's attention. Make sure your introduction provides the readers with the necessary background information on the topic. It will be crucial to lead them into the central claim of your chosen theme in this section itself.
The body paragraphs are a vital part of an essay where you discuss all the essential points of an argument. Try to develop each of the paragraphs by supporting it with specific and relevant details. Draw your information from previous research conducted by renowned academicians. Study their theories and experiments thoroughly to develop your understanding. You must provide your own analysis of the information by maintaining a lucid and consistent flow of thought. Properly structured paragraphs help you to achieve unity and coherence of argument throughout the essay.
Unity
: Your essay must provide continuity of a single idea throughout the argument. All the details and examples you include in your essay should constantly refer to the argument in focus.
Coherence
: You have to make sure that each of the point link to the previous points you have stated in your argument. Coherence in thoughts will help the essay to progress logically.
The conclusion should offer your readers your final comment on the topic you have discussed. Restate the central points of the essay in this section with striking sentences and clear thoughts. Practice every day to develop a firm grasp on each of the elements. Writing the various form of essay will become a cakewalk once you develop your expertise in all the aforementioned fields.
How to format an essay
Many universities demand you to structure your essays in a specific format like MLA, APA or Chicago. Once you complete framing the argument, you must restructure it in the specified format of your university. Are you wondering,
"
What is an essay format?" or "How can I format my essay in MLA or APA?" Follow these guidelines to draft your essay in MLA format.
Take A Look At The Following Essay Format Examples
We have come up with multiple essay format examples to provide you with detailed insight. Keep reading to know more.
MLA Essay Format Example
Source: https://writingexplained.org/mla-citation-style-overview
APA Essay Format example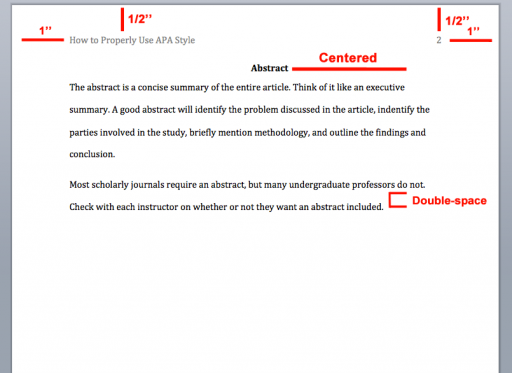 Source: https://writingexplained.org/apa-citation-style-overview
Every essay follows a distinctive pattern and format. You must tweak your writing style accordingly to suit the requirements. Make sure you understand the unique features of each of the essays. Are you facing difficulty in structuring your college essays? Want to get over your
essay writing
worries once and for all? Seek professional assistance. The academic experts will guide you with numerous free samples of all types of academic essay formats. If you want samples of college
essay format
or college application essay format
,
 then contact them at the earliest.
Avail brilliant college essay writing service at cheap and affordable prices from MyAssignmenhelp.com
Are you looking for an expert
essay writer
to improve your academic scores? Do you want comprehensive guidelines and essay format examples to draft different types of essays? Solve all your academic worries at affordable price by seeking
essay writers
help from the in-house experts of
MyAssignmenthelp.com
. Our proficient writers can help you with the following:
Persuasive essay
Compare and contrast essay
Expository essay
Reflective essay
Literary analysis essay
Application essay
Cause and effect essay
Personal essay
Classification essay
Response essay
Analytical essay
Descriptive essay
Don't worry about the budget as we offer our services at student-friendly rates every time you place an order. You will also get a flat 30% discount on your first order and a credit of $20 if you sign up with our website. So, what are you waiting for? Place your orders with us & solve your academic worries in a jiffy.
Call us today