Save Time & improve Grade
Just share requirement and get customized Solution.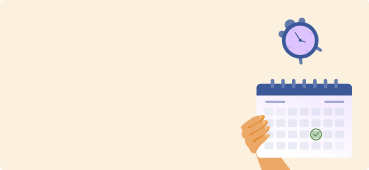 A Handbook On How To Write A Conclusion For An Essay
Alice Anderson
08 August,2018
How often have you heard or related the famous saying … "All's well that ends well" to real-life instances? It's amazing how an essay conclusion essentially follows this particular notion. You might entice your reader with a stunning introduction and highly engaging body paragraphs. But, unless you have a thought-provoking conclusion to end the paper with, half of the effort might just go down the drain.
A good conclusion for an essay must consist of the following:
Restate the thesis by establishing the same point in different words and phrases.
Review all supporting ideas and central theme of the subject matter.
Summarize all primary points of argument with relevant points to prove the thesis.
Relate your closing statement with the opening one.
Provide readers with key takeaway points and further scopes for research and analysis.
Now, the question is, have you met each of these aforementioned aspects in the essay conclusion? If not, then get a move on and invest enough time in learning how to write a conclusion for an essay.
Identify the Challenges and Overcome Them like a Pro
Finishing your essay can be the most challenging task. So, let's take a look at the major pain points and figure out ways to solve them with precision.
Challenge 1: Synthesizing the major points
Solution: Synthesize all major points of the essay in a way that the audience gets something to think about after they finish reading the piece.
Challenge 2: Adding up a sense of completeness
Solution: Instead of introducing a new idea, focus on summing up the writing with a rational tone, based on the thesis statement. Remember, you must wrap up the task on a positive note.
Challenge 3: Clarifying the thesis statement
Solution: The idea is to compare the original thesis with at least three possible revisions that are more focused, each putting forth a different approach to the same topic.
Here's an example explaining a well-written essay conclusion for your reference.
The Thesis Statement: "Bagging my dream job as an astrophysicist is a goal that I would like to accomplish in the years to come."
Epitomizing The Sub-Points: "I will be able to meet this goal by completing my study as a postgraduate student. Apart from that, I will be working as an intern with a team of research analysts and prepare my resume for the coveted head start."
The Final Words: "Even though being an astrophysicist may not be a child's play, I will always put the best foot forward to overcome all difficulties and embrace this profession for life."
Mastering the Art of Writing a Strong Essay Conclusion
There's no substitute for a compelling essay conclusion. And once you know how to master the art of perfecting the same, there's no turning back for sure.
Take note of the suggestions below and refer to the examples attached to the same.
Touch all the main points
The perfect essay conclusion is a summary of all the key aspects of your essay in a gist. Take the first sentences of each paragraph of the essay body and rephrase them in a different style. This will help you add value to the central argument and serve as a recapitulation for the readers about your point of view. While at it, do not complicate the ideas by putting in a different perspective.
For instance, you have written an essay on the topic "The Negative Influence of Social Media on Youth," and covered each of the following points:
Lack of sleep.
Stress and Anxiety.
Peer Pressure
Exposure to adult sites, spamming and the likes.
Now, make sure that the conclusion touches each of the aforementioned points. Come up with something like this … " Now that you know how social media makes a negative impact on the youth and leaves them with sleeping disorders, anxiety, peer pressure and exposure to adult sites and spamming, restrict your child from overusing the platforms. After all, one good intention can change your life for the better."
Drag the context of the thesis
When experts mention the thesis in the conclusion, what they mean is to drag the context of the thesis statement. Remember that the thesis statement is the heart of an essay and mentioning it in the conclusion is a great way to engrave a prominent impression on a reader. Redefine the fundamental idea of your discussion as a passing reference in one way or another.
If the topic of your essay revolves around the context of "Serious Objections to Horror Movies These Days," and you have written a thesis that says… "Ever since the modern cinematic techniques have allowed filmmakers to get more graphically prominent, horror movies have exposed the youth to stress, fear and at times, violence."
Come up with a personal explanation
It is better to explain the evaluations that you have used throughout the essay once again. This will give your readers a chance to interlink the conclusion with the analysis they have read in the main body.
However, ensure that you do not include any logical fallacy in the concluding paragraph. Logical fallacies can result in a loss of interest from the reader's end. So beware. Use these words and phrases in order to make essay conclusions more personal.
In other words
To put it another way
That is to say
As far as my opinion is concerned
Having said that
With this in mind
Above all
All things considered
Examples of Different Types of Essay Conclusions
Now that you are aware of the tips and suggestions to write a good essay conclusion, let's take a look at the different types of essay conclusions.
Conclusion for an Argumentative Essay
Topic: Are Fast Food as Harmful as Drugs?
"As you can see, everyone has the right to know what chemicals and drugs are being consumed with their food. They should also know how fast food affects their health and body. As mentioned in the introduction, fast food involves a lot of calorie intake, along with other health issues concerning mental development, acute stomach pain, and the likes. I would like to believe that fast foods should come with statutory warnings, quite similar to that of drugs."
Key Takeaway: Focus on the major point of discussion and conclude the essay by re-stating the thesis in support of the slant you have taken. Wrap up the paper with a personal declaration.
Conclusion for a Persuasive Essay
Topic: Why Should Students Consider Studying Online?
"To wrap up, it is to be mentioned, online education has become a great option for anyone who's willing to master a specific domain of knowledge without taking admission in universities and colleges. Moreover, studying online is more convenient, cost-efficient, and easier in terms of accessing a plethora of academic resources with a click of the mouse."
Key Takeaway: Persuade your readers with strong points in support of the notion. Talk about the beneficial points and wrap up the essay with a confident tone, instead of bluntly throwing questions at your audience.
To apprehend how to write a conclusion for an essay, you need to identify the basic aspects and elements to be included in the ending paragraphs. The subsequent list is precisely what you need to compose a solid ending for your document.
Conclusion for an Expository Essay
Topic: Getting Rid of Hiccups
"Hiccups can prove to be a nuisance, if they turn critical. Fortunately, there are several remedies to control such disorders. You can implement the "breathing and posture" technique, eat and drink certain substance, and employ pressure points. While there are numerous solutions to the problem, analyze and find out the one that suits your health."
Key Takeaway: You should concentrate on restating the thesis statement and get the main idea from the body paragraphs. Provide your readers with a solution to the problem based on investigation and evaluation of the particular idea.
Do's and Don'ts of Writing a Good Essay Conclusion
What to do while writing an essay conclusion?
Instead of paraphrasing the thesis statement, you must rephrase it in a way that it reflects your profound understanding of the topic.
Summarise all the arguments or points that you have covered in the body of the essay and write a few sentences to wrap it all at a glance.
The closing sentence of an essay is your last chance to make an impression. Demonstrate the importance of the ideas you have presented and propel the reader to develop a new perspective.
The closing sentence should end on a positive note so that your readers feel happy after reading your paper.
What not to do while writing an essay conclusion?
Do not state the thesis all over again in the conclusion.
Do not include phrases like 'in conclusion,' 'in summary' or 'as shown in the essay' in the last paragraph of the essay.
Do not introduce a new idea or a fresh argument in the conclusion.
Do not make emotional appeals that are out of character with the rest of the paper
Including evidence (quotations, statistics, etc.) that should be in the body of the paper
Now that we have discussed the Do's and Don'ts of writing a good conclusion, recapitulate the entire blog and know how to write the end for an essay like an expert.
MyAssignmenthelp.com Offers Essay Conclusion Examples, Customised Papers and More
If you are finding it challenging to write the conclusion to your essay, you must be looking for online essay generators. In case your answer is a resounding yes, then visit MyAssignmenthelp.com at the earliest. We offer other kinds of services like essay topic selection, essay formatting, editing and proofreading services.
All our services come to you at affordable rates. We are available round the clock, and you can approach us any time you want assistance with your requirements. Just fill up our online form, and we will get back to you in n time. For further queries, drop us an email.
Our essay writers have been in the academic field for the past ten years. We are every student's first choice when it comes to essay writing services, and with us at your aid, you can now impress your professors with our solutions.
Was this article helpful?