Save Time & improve Grade
Just share requirement and get customized Solution.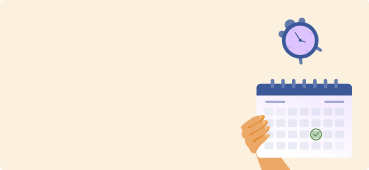 10 Things to Consider Before Finishing an Essay Paper
Emma Jones
01 June,2018
It is one of the most comfortable feelings on earth to know that you have completed writing your essay and can finally put your pen down (or close the word document if you are working on a computer). But how sure are you that the paper has turned out flawless? This is why proofreading is a vital step in the process. So other than knowing how to finish an essay, you must also have a proper idea about how the proofreading should be carried out.
Proofreading may seem boring, but can make a lot of difference in your paper, and will help you to create a strong impact on your presentation while also considering how to make an essay. Follow the things mentioned below before you are submitting your essay.
Keep it aside and go for a break
This may not sound like a convenient option, specifically when you are running out of time or don't know how to write an essay properly. However, taking a quick break can do more good than you think, as it will give you some time to gather your thoughts. When you come back to work on your paper, you'll be able to see your essay from a new light and find the loopholes.
Concentrate on individual terms and words
When you read the paper, try paying attention to every single word. Often we only see what we meant to say and not what's written there. Looking at the words and phrases closely will allow you to make sure you put together your ideas coherently.
Read it precisely
When you utter the words you've written down, you can catch the rhythm of your essay and can quickly notice when something doesn't seem right. It will assist you to stay focused not only on the phrases but also on their meaning. You have to be certain that your essay maintains accuracy before you submit it to the university.
Pay attention to the format
Take a good look at the specifications laid down by your respective university. You need to understand whether you mention your name, or whether the lines should be double-spaced or not. Always ensure that you are maintaining the correct format and adhering to all the mentioned instructions.
Work on the overall outline
Appropriately outlining an essay means being considerate of the reader's logic. That's why you should put yourself in your reader's shoes, and read the paper carefully. Crosscheck if you've mentioned in the beginning what your essay will be all about, whether your write-up is relevant and meticulously arranged.
So don't just be satisfied that you have completed your essay on time, and be cautious about the things mentioned above before submitting it.
Write the introduction and conclusion last
You'll prepare your introductory and concluding section more meticulously when you understand the course your essay paper is taking.
Not surprisingly enough, the introduction and conclusion of an essay paper are often the toughest parts to prepare. So, keep it away until you have finished writing the remaining part of the paper.
By the time you are done writing the main text of the paper, you will gain a fair idea of the direction your essay is taking which will allow you to present the appropriate introduction and conclusion. Since you already have spent considerable time on your arguments, so that makes things easier for you.
Write down the notes directly within the draft
When you're pressed against time to prepare your essay, your notes can also serve as a basic outline for your essay.
Type in the notes you had written for your essay directly into the draft that you've created. This could be presented in bullet points or one-liner summaries of what you want to include in each of the paragraphs. For each argument, also incorporate a few lines on what supporting evidence you've adopted.
Once you carry that out, arrange the notes into a legible and coherent structure by placing the paragraphs into a proper order that you think makes sense. This can be presented as your detailed plan for your essay.
Prepare the referencing list alongside writing the essay
If you've been asked to include bibliography and references to your essay, make sure you prepare the list while writing the essay. Whenever you quote text or a speech, make sure to include a footnote stating the source of that particular quote, and at the same time, take note of the details of the book into the bibliography section at the end of your essay paper.
Type your essay instead of writing it
An average person tends to type faster than they can write. So unless you've been specifically told to write your essay, then type it instead. That way it will be a lot simpler for you to edit what you've written and tweaked it according to your preference, and also typing quickly will allow you to include more words to make the essay even more meaningful.
Another clear advantage would be that it would be convenient for your professor to go through a typed document than a hand-written essay, and will save you a few crucial hours, so that's a bonus.
Keep the paper concise
When you are pressed against time to write your essay, it isn't a good idea to go for long rambling sentences, so you should opt for a clear and concise style of writing instead.
Keeping your essay to the point and coherent when it adequately conveys the right message is the ideal thing to do in this case. Being judicious with words will enable you to explain your ideas more coherently, and will also save a great deal of time.
Not quite aware how you can finish your essay on time? Get your essay written by the experts from MyAssignmenthelp.com
It is a perpetual struggle of a student to produce his/her essay within the specified deadline. This is why the students often choose to avail the online services for getting their essay prepared on time. And speaking of online essay help providers, there is no one better than the experts at MyAssignmenthelp.com. So here's a list of features that our website offers.
Quick delivery of academic papers
Help with a vast array of subjects
4,500+ Ph.D. qualified writers
Extremely affordable price bracket
All of these aspects put together to make our services perfectly capable of eliminating your academic issues.
Was this article helpful?