Save Time & Improve Grades
Just share your requirements and get customized solutions on time.
Nature vs. Nurture: A Rundown of the Never-Ending Debate
Henry Lee
23 July,2018
Imagine this. You are walking down the road like every day when you see a man drop his wallet as he gets into a cab. What will you do?
Will you call out the person and let him know that he has dropped his wallet?
Will you keep walking as nothing has happened?
Or will you take the wallet and use the money to buy yourself a meal?
There are a number of ways to react to that situation, and if another person was in your position, he/she might have reacted differently than yours. But what determines how a person is going to behave or react to a particular issue? Have you ever given a thought to this?
Well, don't worry. No one is going to punish you if you never really think about the reason behind human behavior, but in the field of Psychology, it has been a hot topic for debate for quite some time now.
Over the years, a number of opinions have emerged, but only a few of them have stood the test of time.
According to French philosopher, Rene Descartes, "We all, as individual human beings, have certain innate ideas that enduringly underpin our approach to the world." And if we are to believe that, then what exactly influences our innate ideas? Is it heredity, or is it the environment we grow up in?
This is the foundation of the never-ending debate between "Nature vs. Nurture" as researchers keep digging further into the issue.
The term "Nature" signifies the genetic inheritance that we were born with, while the term "Nurture" is described as the influence of external factors like experience, upbringing and education. And the debate between nature and nurture aims to find the relative contribution of both these elements to human behavior.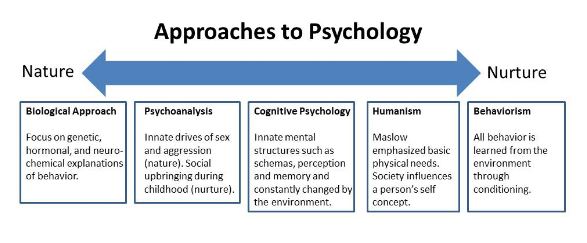 Figure 1: Source: simplypsychology.org
The color of your eyes, your hair type (straight, wavy or curly), the pigmentation of your skin and e