Writing a persuasive essay can be fun if you master the tricks and tips of drafting one. Persuasive writing can also be termed as a type of argumentative writing. It goes without saying that when you write a persuasive essay, you want to compel your readers to respond thorough discussion. Your chosen topic should persuade the readers. In persuasive writing, you need to raise an argument and convince your readers accordingly.
Convincing a large number of readers is not an easy task. It is essential to master the art of writing a persuasive essay flawlessly. If you plan to write one, this blog is the best to acquire relevant insights about the tips of writing a persuasive essay. You can be aware of the formatting and other rules of writing the essay. Have you ever wondered what language features you should include in the essay to make it perfect and convincing? Read on the blog to understand the top 5 language features that you need to undertake while writing the paper.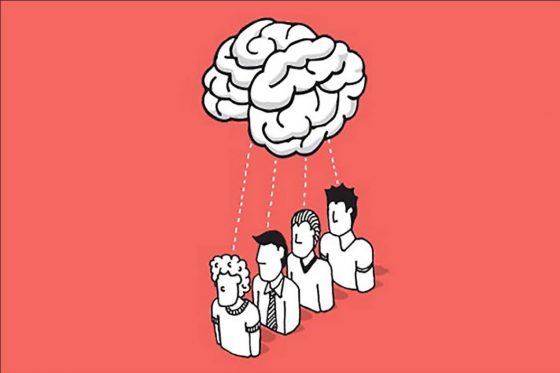 Image source: http://www.mackenziemichaels.com/2019/01/28/persuasive-essay-how-to-create-the-best-one/
Writers can use a wide range of techniques to persuade. When you are writing a persuasive essay, here are some of the best language techniques that you need to use.
• Adjectives: Using adjectives in your persuasive essay is essential. An adjective is a describing word which is very important to make your readers feel in a certain way. In a persuasive essay, it is vital to convince the readers. Thus, the usage of an adjective in your essay will make it more impressive.
For example: "The incredible view from my window was something unimaginable. I thought of jumping out of the window because of the enigma that I felt standing right there."
The adjectives used in this line will create images in the readers' mind and will also help you to persuade them.
• Appeals: This significant language feature makes your persuasive essay impressive. An appeal is the best way to convince the readers emotionally. You can write a short story and make it more acceptable to the readers.
For example: "When I wanted to pursue a career on film making, I never knew that I will be stuck in this 9-5 job. Whenever I read my old diary, I weep in my mind thinking why I could not gather that much courage to follow my passion…."
The readers can relate to the pathos of the writer, and an emotional appeal of the write up is created.
• Clichés: This language feature is the best way to express an idea quickly. Apart from that, readers also find it to be readily acceptable.
Some of the examples are:
• All's well that ends well.
• As light as a feather
• Time will tell.
• Practice makes a man perfect.
Take some time to search and find how clichés can help you write a stellar persuasive essay.
• Imagery: Persuasive writing needs a lot of effort. Convincing the readers is not an easy task. You can use visual imagery to help the readers understand the ambiance you are trying to create with your write up.
• Pun: Playing with words is the best way to satisfy your readers. Punning is one of the excellent ways to create a brilliant persuasive essay.
Persuasive essay writing demands a language that can easily make your readers feel that your opinion is correct. Apart from the above-discussed language features, you need to keep certain things in mind to make your write up a brilliant one. You can visit this link to know about language features to include in your essay.
3 secret tips for writing a stellar persuasive essay
If you are on the lookout for smart tips to improve the quality of your persuasive essay, the suggestions listed below will definitely be of great help.
• Add humour and sarcasm if needed: According to many experts, adding humour and sarcasm to the most ordinary topic can make your persuasive essay a brilliant one. It is not about choosing the best topic, but it is about using a simple topic and writing the best essay. Hence, try to be ordinary yet exciting and relatable. Make sure your readers can understand your point of view as you aim to persuade them. Moreover, adding humour may not go with every topic. Be considerate about it.
• Emphasize on rewriting: Never finalise the first draft of your essay. When you create the write-up, you need to brainstorm. When you choose to write, you may not be able to put in your creativity in the first draft. When you consider rewriting the same, you can automatically explore the topic and improve the quality of your essay.
• Check before you submit: Read the final draft of the essay before you submit it. Read the essay and be confident that you have written the best one. Always remember that your essay should impress and persuade your readers in the first place.
These are the best ways to write a brilliant persuasive essay. Follow the tips to draft your essay and prepare yourself to score top grades.
Are you planning to hire the best essay writer for your persuasive essay?
If you are one of the students struggling to write a flawless persuasive essay for the upcoming semester, availing essay help is the best option for you. MyAssignmenthelp.com boasts of a team of qualified essay writers who provide flawless essay help at an affordable rate. These writers have the best understanding of the technicalities involved in the subject.
We provide a top-notch quality of assignment that can impress your supervisors right away. If you hire us for your academic paper, no one can stop you from fetching the best grades in the class.
Some of the amazing benefits of choosing our services are listed below:
Pocket-friendly prices
Delivery before you can blink your eyes
Quality that will leave your supervisors awestruck
No risk of copied content
Jaw-dropping discounts
Referral bonus
Loyalty points
Choose our service and receive awesome benefits. In addition, here are some of the achievements of our services that will compel you to choose us above all:
99% customer satisfaction
5000+ subject experts
100+ subject coverage
4.9 rating out of 5
Place your trust in our experts and earn the desired grades this semester. Give us a chance and we won't let you down at any cost.
Conclusion
Persuasive essays have been one of the most intriguing assignments often involving persuasion from multiple points. Even after all efforts , proper persuasion fails in some cases.
We with the help of our English Masters persuade the best of logic and opinions. With 10+ years of expertise we believe we can serve you great stories .Trust our experts for top grades and great essays. After all the best of lot knows how to produce the best.