Save Time & improve Grade
Just share requirement and get customized Solution.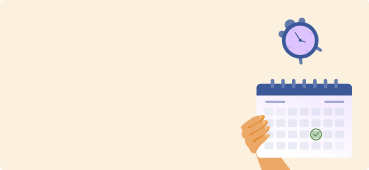 How to Write a College Essay?
Mark
17 June,2016
The basics of essay writing are taught to us from elementary school. However, with the transformation from school to college, we also see the difference in a normal essay and a college application essay. The question that inevitably comes to mind is how to write a good college-level essay.
Every leading academic institution/college will ask for a personal statement or essay if you wish to get admission. This piece of writing is extremely important and takes a lot of planning, effort, and time. You should see it as an opportunity to portray your writing skills. You may feel a lot of pressure if you are new to writing a college essay. However, with a little guidance, you can draft a praiseworthy application essay.
Find out an excellent sample reflective essay here.
How to write a college application essay?
Your main goal should be to increase your chances of getting accepted by the college committee. You must show your value and state the reasons for which the institution should select you. Your college application essay should stand apart from those written by other applicants.
Here's a step by step method to writing a great paper:
Start with brainstorming
If you are wondering how to start a college application essay, then this is what you need to do. You have to showcase your true self in the essay. You must think about how you will contribute to the institution. You need to show your personality, goals, life experiences, challenges, influences, etc. in the essay. You must carefully select the data you will share with the committee.
The most important part is to brainstorm your idea with your friends and mates.
How do you brainstorm ideas in an essay?
Ask your friends to research on the topic individually
Ask them to jot down most important points.
Sit down around a table with your friends
Keep a diary or sheet of paper with you while you discuss
Cite the main points of the topic in front of the group
Then ask your friends to contradict
Now as the discussion enfolds, any of your friends can cross arguments placed by other
After logical conclusion supported by facts , form your ideas.
You need to meet all the requirements of the college essay. You can go to the site of the college to find out the requirements and essay prompt. It is important to learn about the small details like word limit, if it is necessary to submit any additional sample, etc. If you do not follow all the instructions, the institution might reject your application.
Select a topic
Selecting a good essay topic is the precursor to drafting a great essay.
So, How do you choose a topic for an essay?
Choose something you have some insight of
Choose only that topic in which you can form arguments for and against
Research a bit about the topic to know its relevance
Choose a topic which you can completely understand
Create a list of topics that comes to your mind and then compare and contrast to decide the best.
Choose a topic in which you can source maximum relevant information.
Prepare the college essay outline
A plan is essential if you want to create a masterpiece. Just the way an architect needs a blueprint, you too need an outline to map out what you will write. Prepare the outline by breaking down the essay into small parts.
You can do this in two ways:
Learning how to format a college essay–You can learn how to structure your essay. For this, you can include a beginning, the body, and an end. Then, you can strategise regarding how to begin the essay, etc. You should also stay true to your voice and writing style.
Using a college essay template– The other thing you can do is use a template to prepare a structure for your college essay. You can get a handful of these online. After you find a template, modify it according to your requirements.
Write the college essay
If you want to discover how to write college application essays, the following tips can be of great assistance:
Be concise– While writing the essay, you must keep in mind that the application officer goes through hundreds of applications. So, he/she will spend very little time on a single application. The shorter your application essay is, the more you will be on the good side of the officer.
Reflect on the topic instead of narrating the event– To make a better impact, explain what you have learned from the experience you are about to share.
Be logical and correct– Try to write about one thing at a time. Don't jumble up different subjects and make the reader confused. Along with this, make sure you use the correct spelling, words, sentence structure, punctuation, etc.
Keep enough time in hand to create several drafts– Since your college essays are very important, you should start early. This way, you will get enough time to check your copy.
How to write a conclusion of personal essay for college– Your essay must end with a stellar conclusion. It will help you to create the best impact on the reader.
Proofread and Edit Your Essay
Your job is not done once you have finished writing your essay. You must check it several times to make it perfect. While proofreading will assist you in developing an error-free copy, editing will help you to make your essay more refined.
When you are checking your essay, make sure it contains the following:
Core values- Your essay should include the values you share and respect the most, e.g., loyalty, freedom, etc.
Vulnerability- Your admission officer wants to get an insight into your personality. The reader must feel closer to you by reading the essay. Do not try to create a larger than life personality because the examiners will soon see through your lies.
Now that you know how to write a perfect college application essay, use the tips given above to draft a high-quality application.
Wondering How to Write a College Essay?
Visit MyAssignmenthelp.com
Did you spend the last couple of days wondering how to write your college essay? Worry not, because MyAssignmenthelp.com is here to offer you all the assistance you need.
Whether the issue is with finding the right topic or structuring the paper, we will provide you with the right solution for all. Whatever your academic dream is, we will make it come true.
Our experts are highly qualified and experienced. They know many tricks and techniques to prepare high-quality college essays. It will contain everything from the correct structure, style, to the right tone and pitch. You won't have any problem achieving the highest grades.
If you struggle with proofreading your copy, MyAssignmenthelp.com is the right place for you. Along with this, we will also help you to make your essay plagiarism free.
Our prices are the cheapest in the industry. MyAssignmenthelp.com provides the best offers and discounts. Hence, you won't have to spend a lot of money to avail our professional assistance.
Was this article helpful?