Save Time & Excel Academics
Share your requirements & connect with top tutor !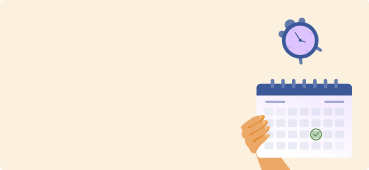 10 Ways to Compose an Impressive Essay
Cooper Robinson
23 April,2018
Answer this honestly: how tedious is it to read long wordy sentences? We know the answer already. Now, imagine having to check 40 essays with verbose sentences. The very thought makes you want to climb up the wall, isn't it? That is what your teacher goes through when you submit a verbose essay. So how to write an essay without making it a boring read? It is simple. You have to learn to put your thoughts using fewer words while keeping the meaning intact. And considering that the word count of an essay has a vital role to play, the trick has a two-fold benefit. The practice of concise writing also teaches you to present all your ideas comprehensively yet meaningfully, which makes an impression on the teacher.
10 TIPS ON HOW TO WRITE AN ESSAY CONCISELY WITH EXAMPLES
Are you looking for an answer to "What is an essay format?" Visit
this link
to get your hands on proven tips that can help you to excel. Today, we have come up with a list of tips that will teach you how to write an essay with examples to keep it within the word count.
Cut down on the redundant words
Tell us this - Which of the following sentences is more readable? "You must learn how to write an essay in a concise way." Or "You must learn to write a concise essay." Quite often, professors complain about students using a lot of vague words to express a point. Considering that you have a word limit, beating around the bush can have its effect on your marks. So cut to the chase and cut down on the ambiguous words. So replace the strings of words and use a phrase instead. Go through lists of phrases from a thesaurus if you think your vocabulary is too limited. This practice will especially help you if you have to follow a short
essay format
. Let us understand it better with an example.
For example:-
David's wife is a woman who is not happy because of the fact that David ignores her.
You can revise it this way
:
David's wife is unhappy because he ignores her.
Note: The previous sentence consists of 17 words, whereas the revised version is of 8 words.
Do not write messages that are already inferred
Since you have to put down all your thoughts within a word limit, you must ensure that every word of your essay has a role to play. At times, there are words the meaning of which is inferred. For example, breakfast in the morning is one such one word. The very word breakfast stands for a meal that is eaten in the morning. These types of redundant words reduce the value of your writing. So you need to make sure that the words in your essay contribute something to the message you are trying to convey. It should enhance the meaning of a sentence instead of adding dead weight to your piece.
For Example
:
The English teacher taught us how to write an essay in the English class today.
You can revise it this way:
The English teacher taught us how to write an essay today
. Note: It is already inferred that the English teacher teaches you during the English class. So chuck those extra words.
Club snippets for a short essay format
Every chapter in grammar was taught to you for a reason, and an essay is where you implement all your knowledge about the language. Instead of writing two repetitive sentences, you can use a conjunction to add them, thus cutting down on the useless words. This will not only help you present information in a tight-packed way but will also give you the chance to exhibit the writing techniques that you have mastered in all these years.
For Example
:
She was late for work. She took a shortcut. She could not reach on time.
You can revise it this way
–
As she was late for work, she took a shortcut yet she could not reach on time.
Note: Learn to use conjunctions from this
blog
.
What is an essay if not a show of vocabulary!
What is an essay?
It is a piece of literature where you showcase your vocabulary to express your ideas and feelings. Writing an essay is in itself a difficult task. But writing without repeating words is very difficult. Oh! Wait a minute – you could also say challenging. You may have noticed our tendencies of writing the overrated intensifying modifier "very." 'Very' isn't a literary degree, and an overuse of it reflects your limited vocabulary. So stop using 'very' before every adjective. Instead, do what we did – replace 'very' with a better word. Like, Herculean, or taxing or rigorous.
For Example
:
He has always been very competitive because he was very afraid of losing.
You can revise it this way:
He has always been very cutthroat because he was terrified of losing.
Note: Here is a
list
of words that you can use instead of using the modifier 'Very'.
Eliminate unnecessary modifiers
Some words modify the noun but do not contribute to the meaning of the sentence. These phrases are known as modifiers, and you must avoid them as much as you can. With or without a modifier, the essence of a sentence remains the same. So why not eliminate them and save some of the word count? If you cannot differentiate a phrase from a modifier, then try using the sentence without them. If minus the modifier, the meaning of the sentence does not change, just remove it.
For example:
To put it simply, the best way to start an essay is with a hook.
You can revise it this way
: The best way to start an essay is with a hook.
Note: Learn how to avoid using unnecessary modifiers from this
video
.
Do not use disposable pairs
Sometimes, we use pairs of words together that mean the same. Such words are known as cases of pleonasm. For example, we often say reply back. But that is wrong. The word
Reply
itself means
to answer back
. So, you are basically writing back twice. Although this won't make much difference to the word count of your essay, it can degrade the quality of your writing. So, after you write your essay, read it multiple times to detect such redundant pairs and omit them. Here are some of the common examples of pleonasm-
Free gift, sudden crisis, each individual, final outcome and end result.
For Example
:
I got a bonus reward on an online transaction.
You can revise it this way:
I got a gift/free sample from the company.
Note: Here are some more
examples of pleonasm
that you should avoid.
Eliminate adjective categories
Most adjectives imply their class, and therefore, there is no need of stating them separately. For example, the bag was pink in color. We already know that pink is a colour which makes the explanation unnecessary. Most of the times, qualitative as well as quantitative adjectives do not need an explanation.
For example
:
She lifts 50 lbs of weight in her workout.
You can revise this as
:
She lifts 50 lbs in her workout.
Note: We know that we are talking about weight. There is no need of mentioning that alongside the quantitative adjective.
Replace phrases with adjectives/adverbs
Sentences that start with phrases like "there is" and "there are" eat up your word limit without adding value to the meaning of a sentence. Such usage is often termed as a stylistic weakness in essay writing and can be the reason behind a poor grade. So, avoid overuse of these phrases.
For example
: There are women that are working inside the factory.
You can revise it this way
: Some women are working in the factory.
Use active voice instead of passive
When you write a sentence using passive voice, the sentence becomes confusing as opposed to sentences in the active voice. Passive voice also tends to deviate the reader's attention from the subject to the object. Unless that is your motive, it is better that you steer clear of it. Moreover, passive voice takes up a lot of words too. So practice using active voice more to keep the essay more impactful.
For example
:
The essays are written by the best experts.
You can revise it this way
:
The best experts write the essays.
Note: Here are some
instances
in which the usage of passive voice is correct.
Don't overuse expletives
It is the 5-paragraph process of an essay that is the best example of the perfect format.
In the above sentence, we have used an expletive in the form of
it + be-verb
. You can see how the expletives complicate the otherwise simple meaning of the sentence. Although an expletive can help you stress the meaning of a sentence,
overuse of it can add verbosity to your essay.
So, try to avoid expletives as much as you can to keep your essay simple and readable.
For example
:
It is the class teacher who teaches us the process of essay writing.
You can revise this as
:
The class teacher teaches us the process of essay writing.
Note: Here is a
complete guide
to avoiding using expletives. Writing creative ideas using limited words and expressing them accurately is considered a mark of excellence. A concise piece of writing can engage your readers, not to forget fetch you a good grade. In stark contrast, an essay that has gone beyond the word limit can lead to deductions. So, use the above tips to write an impressive essay.
Can't understand how to write an essay within the word count? Come to us
Take help from the best writers of MyAssignmenthelp.com and submit a concise essay to score the highest grade. Powered by a talented team of essay writer, we provide essay writing help to students all over the world. Every writer working for us has a minimum experience of 10 years in this filed. They are aware of all the tricks required to make an essay stand apart. Here are some of the other guarantees that you can get when you choose us:
Delivery right on time
Round the clock support
Top quality of solutions
Unlimited free revisions
Best deals in the market
Attractive offers and discounts
We also have a quick customer support service to resolve your issues right when you contact us. To place an order with us, you can call us or drop us an email, and we will get back to you immediately. Hire our services and watch your academic performance reach for the stars.
Did you find this artical useful for you?
Yes
No
13608 User's Viewed this article