100000+ Students
can't be Wrong!
939185
Orders
4.9/5
Ratings
5016
PhD Experts
Get best grade, order now!
How to Write an Essay – Secrets of Writing Impeccable Essays
Cooper Robinson
23 April,2018
Writing essays is itself a challenging task, and if you have to stand out, it becomes even more difficult. But, it is not impossible. To write an outstanding essay, you need to use some tips and tricks. Here are the secrets that you need to know if you often wonder how to write a good essay: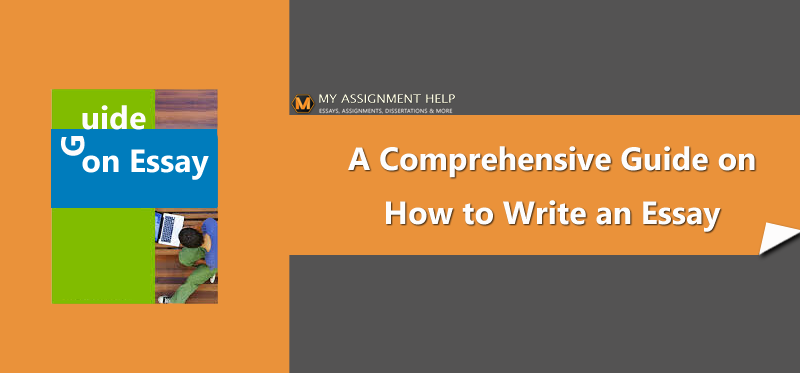 Have a great start– If your essay does not have a good beginning, your readers might not even read further. Use a thought-provoking sentence to start your introduction. It can be an interesting fact, quote, or example that will grab the attention of the readers. Apart from this, the introduction will also include the thesis, the importance of the topic, and it might end with a transitional sentence presenting a short outline of the essay.
Include original thinking- If you want your essay to stand out from that of the others, you will have to do something which the others are not doing. Take a new approach or find out a unique angle of the topic to write the essay. Write a completely new hypothesis that has not been discussed in the class.
Impeccable English– Every essay needs to be written in a very refined language. If you use exceptional English in your essay, you will definitely make a good impression on your teacher. This is the most basic thing that you need to learn in order to end all worries regarding how to write an essay.
These are just a few of the secrets that make your essay exceptional. If you want to know how to write a good essay, below are the tips you must remember while composing one.
How to write an application essay to fulfil your dream of studying abroad?
Are you thinking of studying abroad? Then, you should be prepared to face some challenges. The first thing you need to do is to learn how to write an application essay. This essay holds immense importance as it will decide if you will get an admission to your favourite college or not. Write your application essay by following the below-mentioned steps:
Read the requirements carefully- It is crucial for you to follow the instructions that have been given by the university or college to write the essay. You will need to read the essay prompt to avoid your chances of rejection.
Create different sections of the essay- Divide the essay into small sections. You need to decide which sections you would want to include in the essay and focus on the ones that will best portray your skills. You can use the following sections: Introduction, background, goals related to academics, goals related to career, personal goals, and conclusion.
Write the essay- Make sure to follow the instructions while write the essay. Do not use passive voice and choose the right words that will best reflect your capabilities, skills, and achievements. Also, use the right tone and language that matches the standard of the university or the college you are applying for.
Do not forget to Proofread- Check your content to ensure there is no error in it. Having grammatical and other mistakes will inevitably lower the quality of the essay.
Read the essay multiple times- You need to make sure that your essay conforms to the standards of the university. To make your essay perfect, you will have to read it again and again, and edit it multiple times.
When planning to study abroad, you should prepare for it beforehand. Do your research and prepare yourself for the cultural shock. Learn about the places where you can contact if you get into any trouble. Also, get in touch with the college to gather all the information you need.
How to write an essay and search content for the same?
Doing your research is an important part of essay writing. If your essay is not informative enough, it will not be considered as a good essay. Read the following information to know how you can conduct a detailed research for your essay.
Read the prompt– It begins with knowing the essay question clearly.
Brainstorm– Think about what you already know about the topic. This will help you to understand the extra information that you need to include in the essay.
Go through your reading list-You must have received a reading list from your institution. Use it to gather information regarding your topic.
Use class notes- Another source of information is the notes that you have taken during the class.
Delve deep into the topic- Make sure that you do your research on all aspects of the topic. This will help you to build a strong argument in your essay.
Build your own points- You should also create your own opinions regarding the topic. Use your point of view to form the thesis. If you use your own opinion in the paper, it will also carry unique attempts that might impress the members of the selection committee.
Use reliable sources- You might find several websites which have provided information on the topic you are writing. But, you must be careful while deriving information from a source. You should only use reliable sources that are accepted by your professor.
By following the points mentioned above, you can find the most useful sources to write your essay.
Wondering How to Write a Personal Essay? Follow the tips given below:
Writing personal essays can be tricky. But, by using the right tricks, you can compose one easily. Below are a few tips that can help you to create great personal essays:
Create an intriguing story– A personal essay includes the story of an incident or person from your life. Thus, you must use vivid descriptions to develop settings, characters, scenes, etc.
Choose your voice and language carefully- The main purpose of a personal essay is to make your readers feel the experience you had. Thus, you must use the correct language to serve the purpose.
Try not to use general information- While writing a personal essay, you must use specific information. It should be about a particular incident or person and not just a general description.
Be experimental- Try to use different kinds of literary devices in your essay to bring variation. With an effective use of different literary devices, you will be able to add depth and vividness to your essay.
Along with this, you will also need to revise the copy to bring perfection to it. Editing has the power to transform an ordinary piece into a beautiful and powerful personal essay. Hence, it is something that you must never avoid or skip.
The information provided above will surely help you to learn how to write an essay. It also shows how you should approach different types of essays. Give some effort and time into it, and you will also be able to create impressive essays.
Struggling with essay writing? MyAssignmenthelp.com is here to assist you
Wondering how to write an essay that will get you the highest scores? Hire the experts from MyAssignmenthelp.com to get the best guidance.
At times, it can become very overwhelming to write an essay, especially when the topic is too hard to understand. We understand this problem and have created this service for the students. Whether you have a very difficult topic or a different type of essay to write, we can help you out.
At MyAssignmenthelp.com, you will get expert assistance with the following types of essays:
Also, many other types of essays are provided by our writers. Hence, whatever type of essay you have received, you can ask us for our assistance.
Our affordable service will help you with writing each segment of the essay. We can show you exactly what to include in an essay to make the best impact on your professor.
By choosing MyAssignmenthelp.com, you can expect to get nothing but well-written and well-structured informative essays.
If you are looking for a service provider who will deliver high-quality essays at an affordable price, this is where you need to come.
Contact us now to improve your grades. Place an order today!