Save Time & Excel Academics
Share your requirements & connect with top tutor !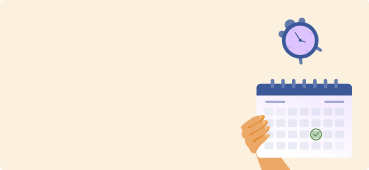 10 Types of Essays and the Appropriate Ways to Write Them
Henry Lee
01 October,2018
All of us are familiar with essays as a brief five-paragraph containing a description or analysis of a particular topic or subject. An essay requires a student to elucidate on a certain topic from his own understanding. But you are probably familiar with that as well.
But wait! What you possibly didn't know about is that essays generally have several forms or types, and each of those types has different requirements.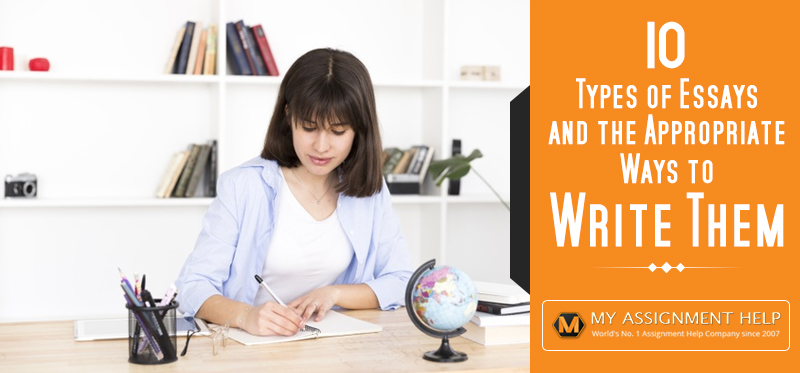 Also, essays don't always have to follow a drab and dull five-paragraph format. You can always choose the desired length for your essay depending on the requirements of your subjects or the type of essay you're writing.
For instance, if you go through the essays of Charles Lamb, be it The Superannuated Man or Dream Children: A Reverie, you'll see that these pieces haven't been written following the traditional five-paragraph format.
Now you must be wondering how you can distinguish or present various types of an essay without losing touch with your creativity. Well, the following is a list that consists of the major types of essays and how you can present them appropriately.
Here is a video demonstration of 20 types of essays for better understanding:
1.Descriptive Essay
The descriptive essay, as the name suggests, requires the students to describe something, like an object, a person, a place, an emotion, an experience, a situation, etc. This form of an essay influences the student's capacity to present a written account of a specific event or experience.
What's also interesting about this form of essay is that it provides a great deal of artistic freedom (which makes it easy to conjure up a vivid image in the readers' minds and make them relate to the experience being described in the essay).
2. Argumentative essay
An argumentative essay is written to present a solid argument across to a reader. The objective of this form of essay is to put forward an argument to influence the reader to perceive a particular topic through the writer's perspective and accept the arguments as legitimate.
This kind of essay adopts a firm language, concrete facts, and reasonable evidence that would justify the argument is strong. Without these elements, the argumentative essay doesn't quite flow naturally, and neither takes the desired shape.
It is a form of essay that students of any educational level should delve into because it helps them to articulate their views more coherently, and also teaches them how to present their opinions so that it's acceptable for the readers.
3. Compare and Contrast Essay
The compare and contrast essay often requires you to carry out a critical evaluation on two (or more) subjects, and also needs you to determine the underlying attributes and characteristics of the two elements under scrutiny.
Through the evaluation, you not only understand the two elements better, but you get to delve into the concepts and the possible connections between the two.
In a compare or contrast essay, you must pay attention to the following:
Define and elaborated on at least three or more points that are common between the two subjects.
Elucidate on the differences and similarities between these points.
Develop an appropriate thesis, which may highlight that one subject is more impactful than the other and that both subjects have their advantages, or that both subjects have some fundamental flaws.
4. Expository Essay
The expository essay is a type that needs the student to assess an idea, examine the evidence, elaborate on those ideas, and ultimately present an argument intrinsic to that idea in a cohesive and concise manner. This can be achieved through comparisons, adequate examples, or the evaluation of cause and effect, etc.
The structure of an expository essay should consist of the following elements.
A relevant, clear and specific thesis statement that should be presented in the first paragraph of the essay.
The transitions between the introduction, body, and conclusion should be rational.
The main text should include appropriate evidence.
5. Persuasive Essay
Persuasive essays are written by applying proper logic and reason to indicate that the idea you're emphasizing is more accurate than other prevalent ideas. This kind of essay seeks to convince a reader to support a specific perspective or to take some action.
The arguments presented must always include solid reasoning and appropriate evidence by emphasizing the facts, valid reasons, and quotes from the experts.
6. Definition Essay
This is a form of essay that defines certain terms or phrases. Some phrases have definite, clear meanings, like a glass, book, or tree. Words like honour, honesty, or love tend to be abstract and depend more on a person's point of view.
Here are the steps to present this type of essay writing;
Convey to the readers what is being defined.
Present a general overview.
Use evidence, anecdotes and facts that will be easier for readers to identify.
7. Narrative Essay
Writing a narrative essay can be considered almost like telling a story. These essays are often experiential, and personal, enabling students to present their ideas in a creative and, quite often, impactful ways.
The following are how such essays should be presented
If presented as a story, the essay should present all the aspects of the story.
The essay must have an objective.
The essay should be prepared from a clear perspective.
8. Critical Essay
A critical essay puts somebody or something into focus while evaluating the weaknesses or strengths of those things, events, people, etc.
Critical essays elucidate on various aspects of a particular write-up and assess whether the underlying implications message that is conveyed through the write-up.
9. Process Essay
A process essay generally focuses on the procedures or techniques, and how to carry them out thoroughly. It can be considered a walkthrough, or 'stepwise refinement'. Process essays are typically presented in fine detail, highlighting certain actions/offering specific instructions to be conducted in a series.
10. Cause and effect Essay
A cause/effect essay describes the way things happen, how it happens & what are the immediate consequences. Cause/effect essay is a kind of analysis that elaborates how things began and what will be the outcome of those events. This form of the essay may point either towards causes and effects together, or focus on the cause or effect separately.
These are some of the most distinguished types of essays that students come across in their academic pursuits, and knowing the difference between them is the first step to present them properly
Confused between different essay types for your essay assignment?
Hire an expert from MyAssignmenthelp.com to sort things out for you.
While it's possible for students to get confused between various types of essays, but in this confusion, they end up making some blunders that prompt a decline in their grades. If you're one such student, you can avail the services of MyAssignmenthelp.com.
Our experts have been offering their assistance to thousands of students, and are acquainted with the various academic issues that allow them to present their solutions more effectively.
Every assignment writers on our website have had an illustrious academic background and had Ph.D. degrees to their credit. This makes them competent enough to deal with any complex assignments that come their way.
Our writers are familiar with various academic norms followed by the reputed universities all across the world and prepare your assignments by strictly maintaining these guidelines. Additionally, the writers are blessed with amazing writing prowess, which means that none of your papers will have any inconsistencies, or grammar, or spelling errors.
So, avail the services of our writers to receive the ultimate piece of mind.