Question:
Question:
Discuss that can technology solve the education problem?
Answer:
Introduction
Education is the imparting and acquiring of knowledge through teaching and learning, especially at a school or similar institution. The earliest educational processes involved sharing information about gathering food and providing shelter; making weapons and other tools; learning language; and acquiring the values, behavior, and religious rites or practices of a given culture. Before the invention of reading and writing, people lived in an environment in which they struggled to survive against natural forces, animals, and other humans. To survive, preliterate people developed skills that grew into cultural and educational patterns
Education developed from the human struggle for survival and enlightenment. It may be formal or informal. Informal education refers to the general social process by which human beings acquire the knowledge and skills needed to function in their culture. Formal education refers to the process by which teachers instruct students in courses of study within institutions.
Talking of the modern day education, one feels proud; of saying yes I am an educated person. Formally or informally all of us are educated. Education is the equipping with knowledge. The overall development of mind, body and soul is the real education.
1. Comparison and Contrast
Accessibility to education is one of the main advantages to present day education. In the past education was only for the wealthy. The poor were not given an opportunity to improve their lot in life. Females were also denied an education by virtue of the "fact" they would get married and so an education would be "wasted" on females. As North America was settled children were pulled from schools during the harvesting season or as needed, to work the farm. Summers off were no vacation period for students, it was a time to help with farm work instead of hiring farm hands. Children in most, if not all developing countries have mandatory education for all children, regardless of their abilities .In the past children with special needs were hidden away and forgotten. Society, in general tries to encourage developing nations to provide even basic education for its people. Modern society recognizes the importance of education. Today we realize that an education translates into opportunity and hope for the future. The ability to get an education, to foster creativity and curiosity, to seek answers will allow mankind to continue to grow. Today we try to encourage all children to reach for their fullest potential. Teachers are better qualified. No longer can a child, barely in their teens, become a teacher. The one room classroom is fortunately a thing of the past. The computer, libraries and ready access to information have all contributed to the ability to learn outside of the traditional classroom. On line and distance education have changed the face of what a classroom is. I'm glad that I was born when I was and am thankful my children and grandchildren will have more opportunities in life due to the fact they are able to get a good education.
In olden days there was no race towards attaining a high profile life and the education was so simple and even an average child could do well with his or her studies. No cumbersome exercise! Whatever is taught in the school is sufficient enough and the school days were quite pleasant even though for committing mistakes, tolerable punishment was being imposed. There were no bulky sack (bag) full of books and only the books as per syllabus were to be taken with. After leaving the school, you are free, though a small quantity of home work will be there which could be finished within no time and the kids have sufficient time to engage in to various types of natural or ancient plays and games.
But, now-a-days, the entire system has been changed. It starts from the first day of entering into the Nursery. A fully pregnant size bag with various books. The kids are becoming averse to even open the book, but because of fear, they are bound to be accustomed with it. There is only minimal time for outside activities, for games etc. One is supposed to be a book work. In addition to that, the programmes in the new era technologies, like TV, VCD etc. prevent the kids from going out. Of course, they are providing knowledge, but at the same time, some unwanted programmes also make the kids to be in front of the Idiot box. Not to say anything about the home work. It seems that major portion is sent along with the kids as home work to be finished. Several subjects make the kids quite confusing. Ultimately, some of the kids ask as to what they are going to be in future!? A difficult question to answer and somewhat difficult to digest. But, what to do? The education has also become a business. Very little committed teachers to promptly guide the kids. The kids are unable to grasp and complete the home work in its true sense. Why so much drop-outs? In its entirety, the present day education system is really a horrible experience compared to the olden days. If this trend goes on, what will be the future of coming generation
2. Technology in education system
Filling education gap
For many years, educators and policymakers looking for strategies to close the achievement gap and improve student learning have sought solutions involving new uses of technology, especially for students placed at-risk. Unfortunately, the results of technology initiatives have been mixed. Often, the introduction of technology into classrooms has failed to meet the grand expectations proponents anticipated. The educational landscape is replete with stories and studies about how at-risk students were unable to benefit from particular innovations seeking to use computers for teaching.
There are, however, successes among these efforts, and they reveal some common approaches to technology use. Based on a review of more than seventy recent studies, this brief describes these approaches, particularly as they apply to high school students who have been at risk of failing courses and exit examinations or dropping out due to a range of personal factors (such as pregnancy, necessary employment, mobility, and homelessness) and academic factors (special education needs, credit deficiencies, and lack of supports for learning English). The brief then outlines policy strategies that could expand the uses of technology for at-risk high school youth
"Educational technology is the incorporation of Internet and other information technologies into the learning experience."
Computers in Education
This section looks at the effects computers have on student performance in the classroom. Since the number of computers in schools has increased greatly
Teachers have begun to assign homework that requires a computer or other resources, such as encyclopedias, that used to be only found at school. In return students are producing better work, especially in their writing assignments, as well as receiving better grades. The ability to use word -processing has allowed students to use the computer as a tutor. Lack of
Access to computers
Children benefit from computer educational programs, but they still depend deeply on their mentors, parents, and teachers to guide learning. While students become independent learners when they use computers, there are those that lack access to computers and even if they did have access they would not benefit like others..
Computers have made it possible for students, parents and teachers to communicate during after school hours. Although a good communication between parents, students, and teachers have to exist before the use of computers, new technology has allowed parents to take a more active role in children's education. As mentioned before, computers correlate with better grades, but they also correlate with higher math and reading scores.
Computers in schools
The third approach considers computers to provide resources to teaching that no other form of technology can offer. This approach assumes that computers are capable of providing various kinds of information in abundant amounts. In return, learning is sure to occur and the child to benefit. On the other hand, developmental psychologists argue that "these resources are unlikely to be used if the school does not have a social system that encourages and supports children's initiatives (Cole, Cole, & Lightfoot, 449)." As explained at the beginning of this section, if a school lacks the social capital computers will not have the same advantages for the children attending as they will in a healthier setting where their education is supported by all involved. Of course, disadvantaged schools have the potential for change to a healthier and supportive educational system that will allow any kind of technology to benefit their children. Although, many argue that technology has the potential to close performance gaps we will argue that educational performance is culturally bias and computers can only do so much to erase social inequalities.
Overall effect
Computers have also transformed classroom dynamics, especially in their relationships with each and their teachers. The use of interactive technology allows schools as well as regions to work together and exchange ideas. These interactions are supposed to promote small working groups. Teachers have also found that students are genuinely interested in working together when technology is involved. Student self-esteem has been shown to increase in students that are exposed to computers, especially if students find teacher support when working and learning with educational software.
3. Learning in a Technology-Enhanced Environment
When we think about learners using technology, there are many different factors to consider. Whether we are talking about retirees using Massive Open Online Courses (MOOCs) or ninth graders using simulations to learn algebra I, many characteristics of the environment affect what we call a digital learning ecosystem, as shown in Figure 3 below.
First, different learning outcomes are possible, ranging from affective (for example, student interest and motivation) and behavioral (for example, engagement with learning) to specific objectives that are skills based, cognitive, or both. Important aspects of the technology make a difference for these outcomes, including the technology infrastructure, such as bandwidth, servers, storage, and data hosting.
Technology to Explore and Create
Other research finds that students learn more when they use technology to create new content themselves, rather than just being the recipients of content designed by others. A number of studies have found that students demonstrate stronger engagement, self efficacy, attitudes toward school, and skill development when they are engaged in content creation projects.
Among other examples, this can include engaging in multimedia content creation to communicate ideas about the material they are studying by creating reports, graphic representations of data they have researched or developed, websites, PowerPoint presentations, video production, digital storytelling, and other means.
In one of the many studies illustrating the effective use of technology as an interactive tool for both practicing skills and creating new content, several ninth-grade English classrooms with large numbers of at-risk students—including many who had previously failed English and were predicted to fail the state ninth-grade reading test—ultimately outperformed other higher-tracked classes in their school on the state tests. These other classes included both on-level and Advanced Placement sections that studied the same material without technology supports. In the technology-rich classroom developed for the classes of at-risk students, the teacher used one-to-one availability of computers with wireless connections to the internet to engage students in "word processing, spreadsheet, database, and web page production and presentation software in a variety of contexts." According to the researchers,
Better Simulations and Models
While a tuning fork is a perfectly acceptable way to demonstrate how vibrations make sound, it's harder to show students what evolution is, how molecules behave in different situations, or exactly why mixing two particular chemicals is dangerous.
Digital simulations and models can help teachers explain concepts that are too big or too small, or processes that happen too quickly or too slowly to demonstrate in a physical classroom.
More Efficient Assessment
Models and simulations, beyond being a powerful tool for teaching concepts, can also give teachers a much richer picture of how students understand them.
"You can ask students questions, and multiple choice questions do a good job of assessing how well students have picked up vocabulary," Dorsey explains. "But the fact that you can describe the definition [of] a chromosome ... doesn't mean that you understand genetics any better ... it might mean that you know how to learn a definition. But how do we understand how well you know a concept?"
The organization is also developing a program that will help teachers collect real-time assessment data from their students. When the teacher gives out an assignment, she can watch how far along students are, how much time each a spends on each question, and whether their answers are correct. With this information, she can decide what concepts students are struggling with and can pull up examples of students' work on a projector for discussion.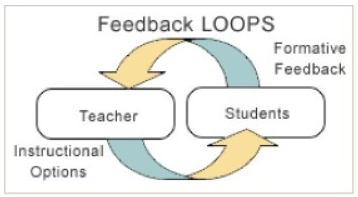 4. Advantages
Modern day education is aided with a variety of technology, computers, projectors, internet, and many more. Diverse knowledge is being spread among the people. Everything that can be simplified has been made simpler. Science has explored every aspect of life. There is much to learn and more to assimilate. Internet provides abysmal knowledge. There is no end to it. One can learn everything he wishes to. Every topic has developed into a subject.
New inventions and discoveries have revealed the unknown world to us more variedly. Once a new aspect is discovered, hundreds of heads start babbling over it, and you get a dogma from hearsay. Not only our planet but the whole universe has become accessible.
Now we have good and learned teachers to impart us with knowledge of what they know. Every one is a master in his field. We and our children are getting taught by professionals of their field. Presently our education is based on making us the best in our area of interest, to help us reach our goals more easily. More of the fact based knowledge is being grasped by us. What we learn helps us in our career and in our profession. Professionalism is deep-rooted in our society now and this education makes us so.
Skill-development and vocational education has added a new feather to the modern system of education. There is something to learn for everyone. Even an infant these days goes to a kindergarten. And a little grown, mentally and physically is promoted to a Montessori. Everything is being categorized, be it a primary, middle, a higher secondary or graduate school. We have temples of education known by a familiar word the "university".
Whatsoever we are getting educated day by day and what's good about is that it's a never-ending process.
Rightly said by Aristotle, "Education is an ornament in prosperity and a refugee in adversity." is what everybody feels now.
5. Disadvantages
Well, that was the positive side, but every story has two telling. Of all the virtue, our education system has developed into mere schooling now. New trends are being developed which are far more a baloney that boon.
Firstly our education is confined to schools and colleges. It has become a process of spoon feeding. "Spoon feeding in the long run teaches us nothing but the shape of the spoon" were the words of E.M.Forster. We are being fed with facts and knowledge. Not art, not books, but life itself is the true basis of teaching and learning. Cramming of facts and dates, hi-fi mathematical formulas, theories and doctrines should be at college levels when one has chosen his area of interest. What will the history pay a doctor or a mathematician, or medical terms to a historian?
Secondly, an art can only be learned from a workshop of those who are earning their bread from it. Modern education has spread more ignorance than knowledge. Most of the women even don't know, where, the fabric they are wearing, came from. The word "How" is missing in our world which causes ignorance.
Thirdly all education is bad which not self-education is. Presently, children after school are sent to tuitions. This is a clear question mark on the ability of school teacher. Homework tutorials are mushrooming up in our society. Students are thought of like they can't do anything on their own and so are sent even to do the homework. Our schoolings got a lot of loop-holes. They guide us through a well catered pathway which finally leads to professionalism. Homework is a waste of time, if it is to repeat class work done today or to be repeated as class work to be done tomorrow.
Our schooling does not leave us with time to get educated. Mark Twain once said that" I have never let my schooling interfere with my education". Our child's normal routine has become to wake up early, brush up their minds with light reading, go to school, then go to tuition and finally come home and do the homework.
Finally our education is producing machines out of pupil. They read books, they speak books and they do books. Discussing in class lead to complications, which remains as confusions for a life time if left untreated. Vladimir Nabokov, a U.S critic, poet and novelist says "Discussion in class, which means letting twenty young blockheads and two cocky neurotics discuss something that neither their teacher nor they know."
So, it's a matter of debate that our education system is fallacious or fair.
Conclusion
Gifted, skilled, experienced public and private school teachers who are passionate about their subject still determine educational outcomes. That will never change. Technology merely enhances a teacher's ability to inspire and stimulate young minds.
The responses to the effects of computers in the classroom are mixed, because while some students benefit from computers in the classroom others do not fair well. Social inequalities interfere with the positive effects that educational computer programs are capable of providing. In this respect, the possible computer approaches in the classroom will always need human to shape the way in which students will learn.
References
1. Attewell P, Battle J. Home computers and school performance. Information Society, vol.15, no.1, Jan.-March 1999, pp. 1-10. Publisher: Taylor & Francis, USA.
2. Cole M., Cole S., Lightfoot C. The Development of Children. New York, NY : Worth Publishers, 2005.
3. Anderson, R. E., & Ronnkvist, A. (1999). The Presence of Computers in American Schools (https://www.crito.uci.edu/tlc/findings/computers_in_american_schools/). Irvine, CA: Center for Research on Information Technology and Organizations (CRITO) University of California, Irvine.
4. Bromley, H. (1998). Introduction: Data-driven Democracy? Social assessment of educational computing. In H. Bromley & M. Apple (Eds.), Education, Technology, Power (pp. 1-28). Albany, NY: SUNY Press.
5. Cattagni, A., & Farris, E. (2001). Internet Access in U.S. Public Schools and Classrooms: 1994 – 2000. Washington DC: National Center for Educational Statistics.
6. Cohen, D. K. (1987). Educational technology, policy, and practice. Educational Evaluation and Policy Analysis, 9(2), 153-170.
7. Collins, A. (1996). Whither Technology and Schools? Collected Thoughts on the Last and Next Quarter Centuries. In C. Fisher & D. C. Dwyer & K. Yocam (Eds.), Education and Technology: Reflections on Computing in Classrooms (pp. 51-66). San Francisco, CA: Jossey-Bass.
8. Bransford et al., How People Learn(Washington, DC: National Research Council, 1999); F. Dochy et al., "Effects of Problem-Based Learning: A Meta-analysis," Learning and Instruction 13, no. 5 (2003); D. Gijbels et al., "Effects of Problem-Based Learning: A Meta-analysis from the Angle of Assessment," Review of Educational Research 75, no. 1 (2005); C. E. Hmelo-Silver, "Problem-Based Learning: What and How Do Students Learn?," Educational Psychology Review16, no. 3 (2004)
9. J. Callow and K. Zammit, "Where Lies Your Text? ('Twelfth Night,' Act I, Scene V): Engaging High School Students from Low Socioeconomic Backgrounds in Reading Multimodal Texts," English in Australia47, no. 2 (2012); Dynarski et al., Effectiveness of Reading and Mathematics Software Products.
10. E. F. Anderson, L. McLoughlin, F. Liarokapis, C. Peters, P. Petridis, and S. de Freitas, "Serious games in cultural heritage," in VAST 2009: 10th International Symposium on Virtual Reality, Archaeology and Cultural Heritage - VAST-STAR, Short and Project Proceedings. Faculty of ICT, University of Malta, 2009, pp. 29-48, state-of-the-Art-Report.
11. A. Gaitatzes, D. Christopoulos, and M. Roussou, "Reviving the past: cultural heritage meets virtual reality," in VAST '01: Proceedings of the 2001 conference on Virtual reality, archeology, and cultural heritage. New York, NY, USA: ACM, 2001, pp. 103-110.
12. A. Johnson, J. Leigh, B. Carter, J. Sosnoski, and S. Jones, "Virtual harlem," IEEE Computer Graphics and Applications, vol. 22, pp. 61-67, 2002. (Pubitemid 35242603)
13. S.-C. Yeh, B. Newman, M. Liewer, J. Pair, A. Treskunov, G. Reger, B. O. Rothbaum, J. Difede, J. Spitalnick, R. McLay, T. D. Parsons, and A. A. Rizzo, "A virtual iraq system for the treatment of combat-related posttraumatic stress disorder," in VR, 2009, pp. 163-170.
14. S. Brown, I. Ladeira, C. Winterbottom, and E. Blake, "The effects of mediation in a storytelling virtual environment," in In Virtual Storytelling: Using Virtual Reality Technologies for Storytelling (2003), Springer-Verlag. Proc. 2nd International Conference ICVS, 2003, pp. 102-111.